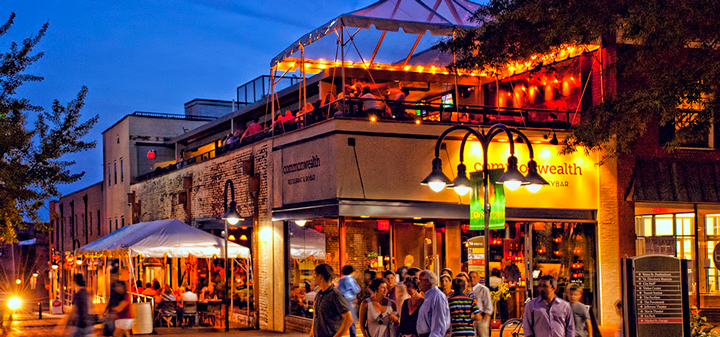 Editor's Note: The Tippler Ten is a guide to the ten best places to wine and dine in a specific city or region according to a tried and true expert local.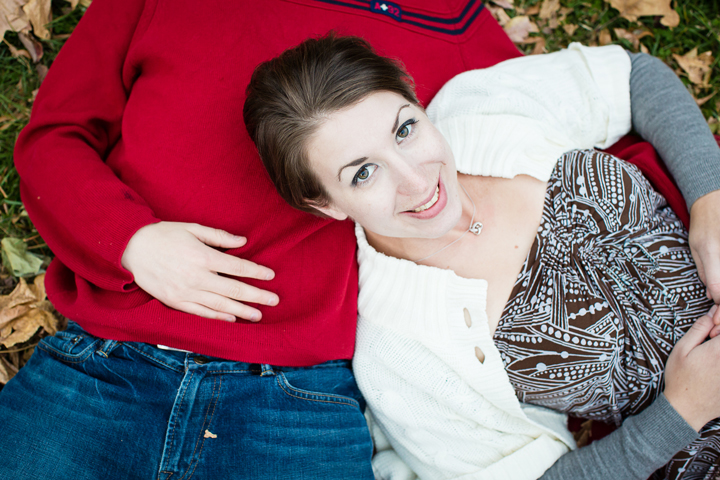 Becca Yeamans may be The Academic Wino, but she's definitely not your glass-brim-to-the-nose, buttoned-up sort. Therefore, as you would expect, her #TipplerTen keeps it loose.
Grape Collective editor Jameson Fink recently caught up with the deep-thinking blogger about her favorite local haunts in the city she calls home.
Jameson Fink: You live in Charlottesville, Virginia. Can you give me ten picks for where you like to eat and drink in and around the city. And of course, you can add a few wineries to visit as well.
Becca Yeamans: OK, I have to be honest. I am engaged to a graduate student and blogging isn't exactly a lucrative enterprise at the moment, so sadly, I stay in a lot more than I would like to due to limited "fun funds".
[SpeakEasy: Becca Yeamans, The Academic Wine]
That being said, Charlottesville is a great town for food and drink, despite it's relatively small size. I'll just give you a list of my favorites (not in any particular order), and if you're in town and visit any of these places, make sure you tell them I sent you.
The Tippler Ten: Becca Yeamans' Charlottesville
1. The Local, 824 Hinton Avenue, (434) 984-9749 Amazing food created using only local products. I love the cozy atmosphere of this place, and I think should be a required stop if you're going to be in town and want to try great local food.
2. Fellini's #9, 200 West Market Street, (434) 979-4279 If you like Italian food and you like jazz. GO HERE. I've always enjoyed the wines I've ordered from here, and it's usually the place I request to go for special occasions with the fiancé. They also have several Grappas and "Cellos" in keeping with the Italian theme/tradition, and on Sunday's have a popular Jazz Brunch with a Bloody Mary Bar.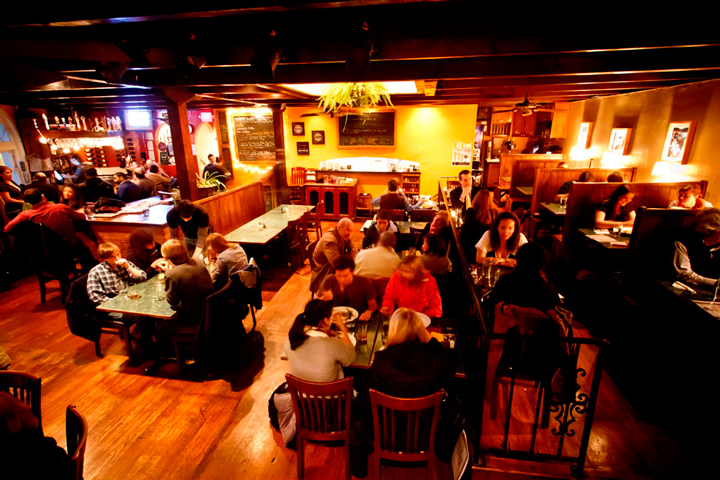 3. Michael's Bistro, 1427 University Avenue, (434) 977-3697 Located on "The Corner" area of the University of Virginia. I enjoy lunch here occasionally, and also have found myself drawn to their ever-changing somewhat eclectic beer selection.
4. Blue Mountain Brewery Afvon, (540) 456-8020 OK, this isn't exactly in Charlottesville, but it is definitely worth the 25 minute drive into wine and microbrew country. A.M.A.Z.I.N.G. gourmet-style pizzas, incredible beer, and stunning views.
5. Tokyo Rose, 2117 Ivy Road, (434) 296-3366 This looks like a little tiny hole-in-the-wall located in a small plaza right next door to a tattoo parlor. Don't be deceived by the outside, however, as this is some of the best sushi I've ever had in Charlottesville. We go here frequently when my future in-laws are in town. They have a full menu of Japanese cuisine, though I've only ordered off the sushi menu.
6. Bodo's Bagels, Multiple Locations There are a couple different locations in Charlottesville, so if you're in the mood for some of the best bagels you can get outside New York (disclaimer: my frame of reference is very limited). Bodos is where it's at. They also make some mean sandwiches with their bagels, so it's just good for breakfast!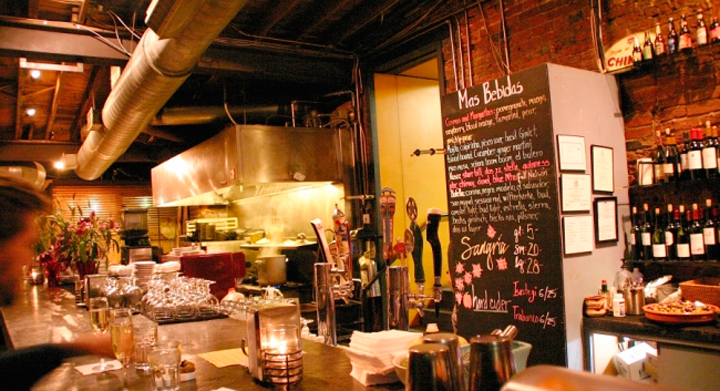 7. Mas Tapas, 904 Monticello Road, (434) 979-0990 Spanish-style tapas restaurant with mouth-watering bites and a pretty incredible wine list. This place is pretty popular, especially on the weekends, so be prepared for a long wait! It'll be worth it, I promise.
8. Milan Indian Cuisine, 1817 Emmett Street, (434) 984-2828 I wish I could eat here every day. I am in love with Indian food, and while I am definitely no connoisseur, I'm always satisfied with the dishes I get here.
9. Beer Run, 156 Carlton Road, (434) 984-2337 This is definitely the place to go if you're shopping for random beers from all over the world to take home with you and enjoy. They even carry Tusker, a beer from Kenya that I enjoyed when I was travelling throughout that country many years ago. Not only is the beer selection spectacular, but it is also a fantastic restaurant with food that is as equally as amazing. Definitely worth a visit.
10. Bamboo House, 4831 Seminole Trail, (434) 973-9211 I almost don't want to tell you about this one, as I'd love to keep it all for myself, but that would be selfish and I am far from a selfish person. This place is on the outskirts of Charlottesville in the middle of nowhere, and from the outside looks like an abandoned hole-in-the-wall sketchy establishment. Adorned with stuffed wildlife inside and pet peacocks out back behind the restaurant, Bamboo House has ridiculously delicious home-style Korean food. I specifically requested we go there for my 30th birthday a couple years back, and ended the night singing karaoke to the mostly Korean onlookers.
In terms of wineries, there are tons of great ones in Virginia, but if you're going to be in the Charlottesville area, I recommend several: Flying Fox Vineyard, Afton Mountain Vineyards, Veritas Vineyard & Winery, Pollak Vineyards, King Family Vineyards, Jefferson Vineyards, Grace Estate Winery, and so on!
Want more? Damon Huard knows the places to visit in Washington State. Find out where Vindulge's Mary Cressler eats and drinks in Portland! Or where Wine Oh TV's Monique Soltani wines and dines in San Francisco. And which are Northwest Wine Anthem's Clive Pursehouse's favorite haunts in Seattle. In Houston? Explore Jeremy Parzen's must-visits.