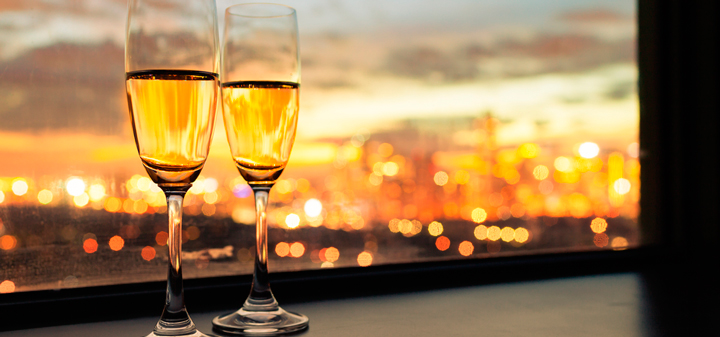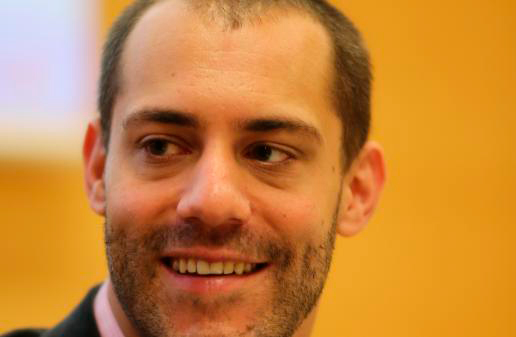 2014 will likely go down as the year that powerful wine critics lost their grip on the marketplace. Last year, many retailers stopped using points to sell wines. Instead of "shelf talkers" advertising reviews from publications like Wine Spectator, shops offered handwritten notes praising certain wines. Many restaurants, too, removed points from their menus in 2014. Instead, they decided to educate their servers about wine — and hire fun sommeliers to chat with guests. Thanks to popular mobile apps like Delectable, wine consumers moved away from critics like Robert Parker and toward fellow enthusiasts with similar palates.
This year, look out for three big trends...
Champagne will find a spot at the dinner table. Oenophiles have always talked about top Champagne with the same reverence they reserve for the finest wines of Bordeaux and Burgundy. But for most of the past 50 years, everyday Americans poo-pooed Champagne. The good stuff was too expensive and rarely seemed worth it. And the imitations served at weddings — think Cook's and cheap Prosecco — was, well, gross.
Today, however, consumers are once again falling in love with Champagne. Shipments to the United States have been climbing steadily since 2009.
One reason? Grower Champagne. For years, large producers who purchase grapes from across Champagne and aim to deliver a consistent product each year dominated the American market. Grower Champagne, by contrast, is made by the farmers who grow the grapes. Thanks to a few key importers and America's growing obsession with knowing the source of our food, grower Champagne has been taking off. So big Champagne producers like Moet & Chandon, Veuve Clicquot, and Taittinger have upped their games.
As more Champagne comes ashore, Americans are finally realizing that no other wine is as versatile. So this year, watch for retailers and sommeliers to start promoting Champagne as an affordable luxury that elevates even the simplest of dishes.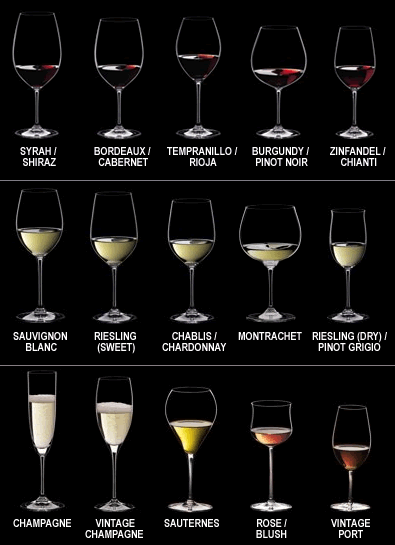 Consumers will embrace "universal" wine glasses. In 1958, Riedel, an Austrian glassware manufacturer, released the world's first varietal-specific wine glass. By 2014, the company had convinced many consumers that virtually every wine grape, from Chardonnay and Pinot Noir to Riesling and Malbec, deserved its own glass. And then, the company released a glass for Coca-Cola. Soda could no longer be enjoyed straight out of a bottle or — the horror! — a can. Instead, consumers were expected to shell out $20 for a glass to enjoy America's most iconic beverage.
Unsurprisingly, wine enthusiasts are starting to rebel. Restaurants are simplifying their stemware and offering patrons one type of glass for every type of wine. Oenophiles, too, are clearing out their cupboards and moving toward one-for-all glasses. Zalto, another Austrian glassmaker, has accelerated this trend. While the company makes a handful of varietal-specific wine glasses, its universal glass has won the most acclaim.
This year, expect consumers and industry leaders alike to fawn over Gabriel-Glas. The company produces just one glass and it has quickly become my favorite.
Industrial wine producers will hijack the word "natural." Over the past decade, many wine enthusiasts (this one included) have become passionate ambassadors for natural wine. These consumers seek producers who eschew fertilizers, herbicides, insecticides, and fungicides in their vineyards and refuse to utilize sugar, acid, tannins, or other additives (like oak chips, sawdust, or grape concentrates) in their wineries. As natural wine proponent Alice Feiring once explained, "[these are] wines made with the goal of nothing added and nothing taken away."
Natural wine enthusiasts are best known for promoting unusual grapes from unusual regions, like Ribolla Gialla from Friuli in Italy and Trousseau from the Jura in France. But they've found plenty of wines to love from more traditional regions. And more and more sommeliers and retailers are jumping on the natural wine bandwagon, promoting small producers who bottle with minimal intervention.
Legally, however, the word "natural" is meaningless. So this year, look for many of the globe's largest producers to start slapping the word on industrial plonk.
These are just three trends to watch for in 2015. Regardless of what happens, make sure to drink well!
David White is the founder and editor of Terroirist.com, which was named "Best Overall Wine Blog" at the 2013 Wine Blog Awards. His columns are housed at Grape Collective.