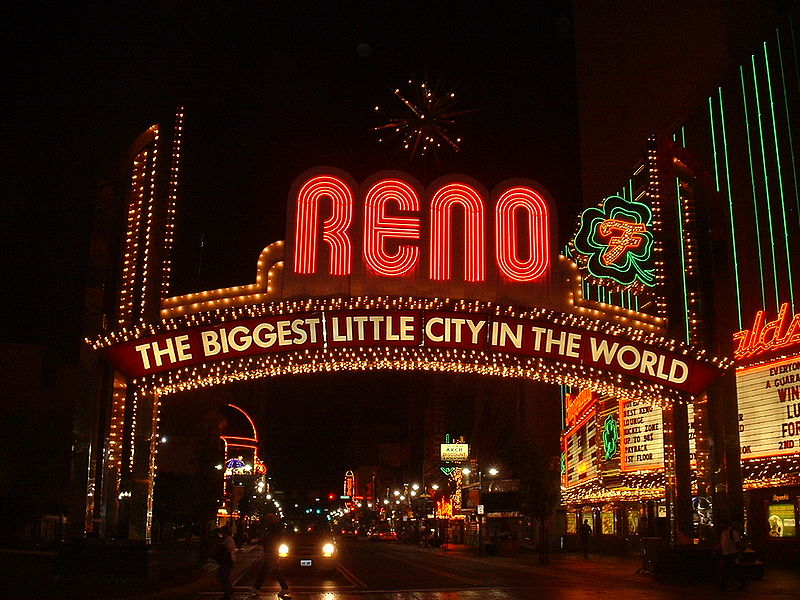 Is the "Biggest Little City in the World" getting ready to become a wine capital? Yes, the area surround Reno in Northern Nevada has great potential for becoming a wine destination. The only problem? As the Reno Gazette-Journal reports, there's an obscure 1991 law prohibiting Nevada's two largest counties (Washoe, home of Reno and Clark, home of Las Vegas) from making and selling wine. The original intent of the law was to protect wineries in rural areas, but some feel it's costing cities like Reno the chance to cash in on a cash crop.
University of Nevada-Reno Biochemistry and Molecular Biology Professor Grant Cramer explains, "Northern Nevada has been growing grapes and making wine at the university experimental station. And it has been shown that the region is able to produce some very good-quality wines."
And wine grapes have some advantages over one of Northern Nevada's most prominent agricultural products, alfalfa. One being that while alfalfa needs over 40 inches of water per acre per year, wine grapes can get by on one-tenth as much. And Chardonnay grapes could bring in five times the value of an acre of alfalfa.
Proponents of a vibrant wine industry in and around Reno are hoping to get the law changed next year.