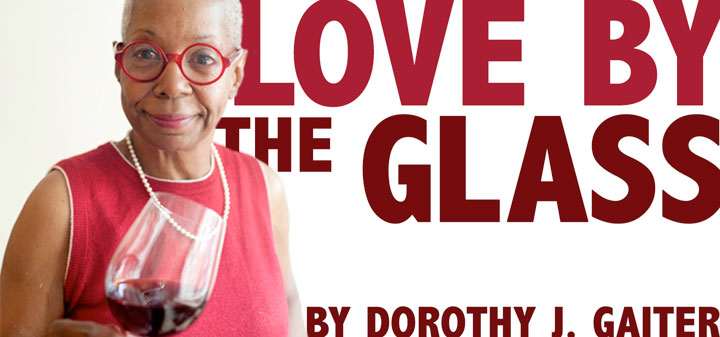 Everyone loves a good creation story. Will Berliner, owner and winemaker of Cloudburst, an incredibly successful new biodynamic winery in Australia, has a doozy. He's a mashup of Henry David Thoreau, James Cameron, and John Locke. Think of his idyllic Cloudburst Farm in the Margaret River region of southwest Australia as Pandora in Avatar.
Here's how Berliner, a filmmaker from New York with a Yale degree in ecological biology, describes his farm near Leeuwin-Naturaliste National Park and Aboriginal lands:
"Terroir is the grace of this place, the generosity of all the forces and powers operating here mostly beyond my ken. Like this creek that appears in the rainy season to house a universe of animals and plants only to disappear in perfectly adapted dormancy in the dry, it is the only appropriate response to forces and cycles no farmer can hope to manipulate, or understand." You could read his blog as your daily devotional.
Now his story: Berliner's wife, Ali, is Australian and she became homesick. "She needed a place there," he told me during a press tasting in Manhattan. "Keeping her from it was like cutting off a piece of her soul." The site that "spoke to us," he said, was a richly biodiverse plot. It was also on a wine trail near the famous Leeuwin Estate, one of the first wineries in the now renowned Margaret River district.
Berliner says he initially considered growing avocados, but an agronomist pointed him to grapes. Someone else told him he could make 20 more cases of wine if he cut down some old hardwood trees, but he refused—"some were older than my father."
So he studied at UC Davis and in 2005 planted experimental plots of vines. His first vintage, 2010, which produced 400 cases, wasn't available in Australia, which, of course, only ramped up interest there. Instead, he directed it to hot restaurants in the U.S., like 11 Madison, the Four Seasons, and Tribeca Grill in Manhattan; Alinea in Chicago; and Spago in Los Angeles.
At that press tasting, I tried some of his wines that had been bottled and some that had not. The 2010 Chardonnay had amazing finesse and great balance and I adored it. I thought the 2010 Cabernet was a little diffuse. When I pressed Berliner on the $150 retail price for each —if you could find them—he said all winery functions were done by people and labor was expensive, adding, "I want everyone to prosper. It's a realistic price."
Later, his representatives sent me the 2011 Chardonnay, which I found utterly pure, almost distilled, "a pretty impressive blueprint for the way forward," I wrote, and the 2010 Cabernet Reserve, which had evolved into a stunner: "Huge, Bordeaux-like, some herbs, nice bitterness on finish. A lot of oak but appropriate to the fruit." At the most recent Margaret River Wine Association's annual competition, that Cabernet won Best Single Vineyard Estate Red Wine, Best Red Wine of the show, and Best Cabernet Sauvignon. Berliner recently got a license and can now ship to U.S. consumers. And Locke's theory of supply and demand works, darn it: The new prices are $200 for the Chardonnay and $250 for the Cabernet.
A decade ago, my husband and I had a very difficult time finding enough high-end Australian Chardonnays ($50 and up) for a respectable sampling for our column. Shelves were full of value-priced examples. Something bad happens to an industry when its output becomes synonymous with "inexpensive." A 400-page report commissioned by the Australian government's Grape and Wine Research and Development Corporation and dated May 2013 notes that growth in the country's premium wine sales has been "constrained for a number of reasons such as Australia's image as a low-priced value wine producer."
I don't have $200 or $250 to spend on a single bottle of wine, but if I did and I wanted to taste what's new and exciting in Australia—a wine that is showing the way—I might buy a bottle of Cloudburst and lay it down for a while (either the Chardonnay or the Cabernet). Hey, the always-wonderful Penfolds Grange is Australia's most famous wine, its "first growth," and the perfect-scoring 2008, which was released in 2012, sells for about $750 a bottle.
As for Berliner, he's still feeling his way at Cloudburst Farm. "I make slow moves. The cycles of nature are much bigger than we think," he told me. "I'm patient."