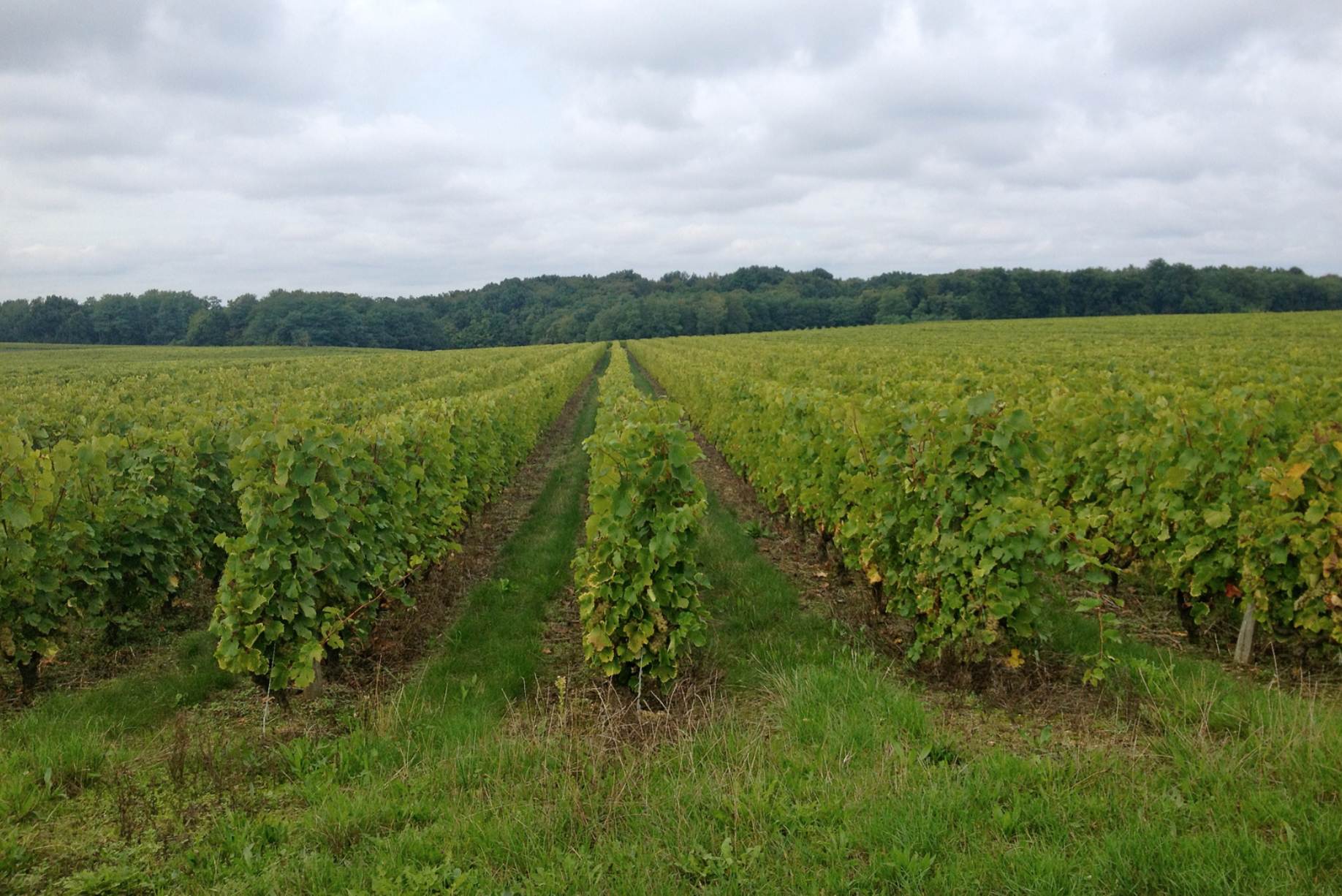 Vouvray, the largest and most important white wine district in Touraine's sub-region, is located along the right bank of the Loire River in France. Vouvray AOC is dedicated almost exclusively to Chenin Blanc, but the rustic Orbois (Arbois) though rarely encountered, is also permitted. Vouvray produces approximately three million gallons of wine annually; 52% of that consisting of sparkling wine and 48% still wine.
Vouvray may be vinified in different styles based on the sweetness levels: sec (dry), demi-sec (semi-dry), tendre (off-dry), moelleux (medium-sweet), and doux (sweet). Sparking wine is produced in Vouvray as well, and is made using the méthode traditionnelle (traditional method: second fermentation in the bottle). Sparkling Vouvray can be either pétillantor (slightly sparkling) or mousseux (sparkling). High quality Vouvray is known for having a remarkable long life; a bottle of top-tier Vouvray can be aged for more than three decades and still show stunning freshness and robust aroma. Vouvray is amazingly versatile and incredibly food friendly. With its unique terroir, optimal weather conditions, and renowned Chenin Blanc grape, Vouvray is attracting the attention of wine afficionados everywhere.
HISTORY
Historians have found that viticulture has existed in Vouvray since at least the Middle Ages when the Catholic Church maintained the vineyards. During the 16th and 17th centuries, Dutch merchants played an important role overseeing many vineyards in the area, with the resulting production mainly traded in Rotterdam, Paris and London. With the advancement of wine cellars built in the region during the 18th and 19th centuries, sparkling wine increased in popularity. These wine cellars were built on tuffeau rocks which provide cool, steady temperatures for making and storing the wine, especially the sparkling Vouvray. In 1936 Vouvray reached its AOC (Appellation d'Origine Controlee) status, and consists of the villages of Vouvray as well as seven nearby villages such as Rochecorbon and Vernou sur Brenne.
CLIMATE
The climate of Vouvray is mostly continental, and although it is over 100 miles to the west of the sea, it does experience some maritime influence. Situated on top of a plateau, a number of nearby streams such as the Cisse and Brenne, tributaries of the Loire, create shallow valleys with south-facing slopes. The most prized vineyards are located around the northern side of the town. Because of Vouvray's unique geography, it provides one-of-a-kind climate conditions that promote the development of the Botrytis cinerea fungus (known as noble rot) which enables the production of sweet style wines. However, in cooler climate years, winemakers tend to produce drier style of wine like sec (dry) and sparkling wine. During the warmer climate years, they shift the production towards sweeter, dessert style wines.
TERROIR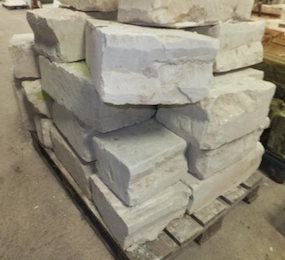 Tuffeau (pictured at right), the critical soil element of Vouvray, is a type of limestone that contains a high amount of calcium carbonate, and is formed by the sandier tuffeau jaune and the chalkier, firmer tuffeau blanc. Since tuffeau has a very low density compared with many other rocks, its porosity is near 50%, giving an excellent balance of drainage and water retention protecting vines from drought and waterlogging. This soil gives the juice a different dimension and taste when compared with other regions, like Savennieres, which also produces wine using the same grape.
GRAPE VARIETY
Chenin Blanc (pictured below), a white wine grape variety known locally as Pineau de la Loire, is characterized by its high acidity and is used to produce sparkling wine, dry still wine, and well-balanced dessert wine. Chenin Blanc can also be found outside of Loire, mostly in New World wine regions such as Napa Valley in California, Columbia Valley in Washington State, Australia, and New Zealand. It is the most widely planted variety in South Africa, where it is known as Steen.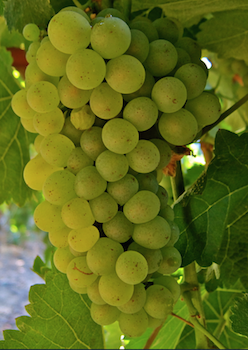 Vouvray has a sustained, luminous color ranging from straw yellow for sparkling wines to golden amber for mature sweet wines. Its nose is characterized by rose and quince, but as it evolves it displays aromas of preserved fruits like apricot and tangerine.
Wine made with Chenin Blanc is always extremely fresh, yet depending on how much residual sugar is in the bottle and winemaking style, it can be tender, sensual, ample or opulent.
FOOD PAIRING
Sparkling: Should be served at 45ºF. Can be consumed as an aperitif. Goes perfectly with goat cheese, especially goat cheese from the Loire Valley.
Sec (dry): Best served at 50-55ºF. Pairs well with any kind of shellfish and white fish with white or butter sauce. Also goes with green salad with dijon mustard honey dressing.
Demi-sec: Try with meaty textured white fish or chicken in cream sauce, pan seared pork chop with apricot or apple chutney, veal sweetbreads with morels.
Semi-sweet: Go exotic! Try spicy Indian food and spicy Chinese food with semi-sweet Vouvray, you will find harmony in your mouth.
Moelleux/Doux: Sweeter style Vouvray should be served very chilled at 40-45ºF. Pair with desserts featuring apples, pears, and apricots, such as apple tart or stone fruit pie. Or try with crème brûlée.