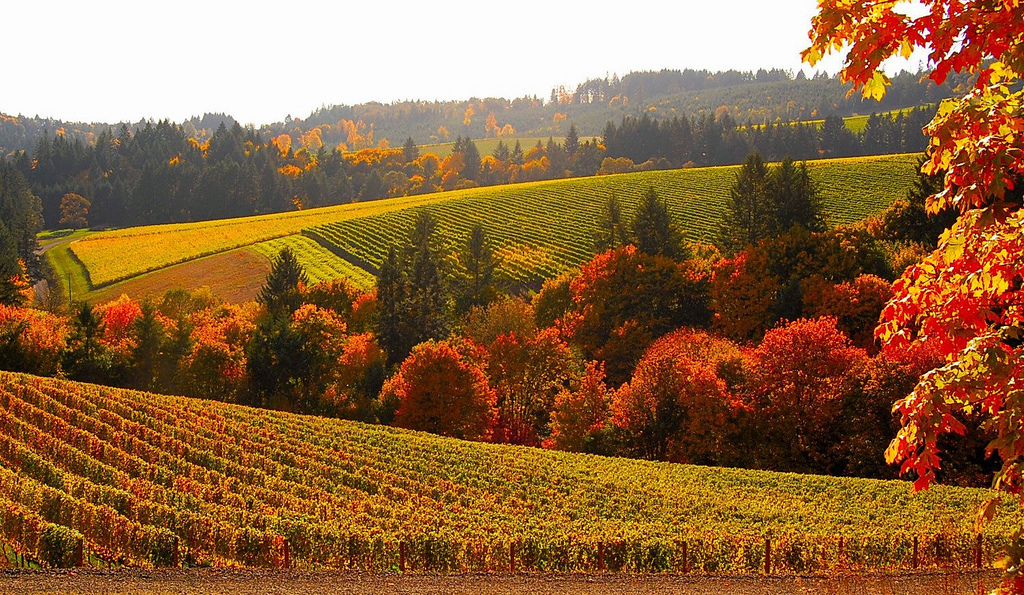 Pack those bags and book your travel: we're going to Oregon! The Beaver State is going to make turning down such a trip mighty difficult as it's basically pouring you a free glass of wine to do so! Or, rather, almost free; you still need to buy a plane ticket.
Quite frankly, the west coast is having a really good week. First, California maintains its sizable stake in wine sales. And now this.
Travel Oregon and Alaska Airlines have partnered up to offer enticing access to Oregon's 17 winegrowing regions producing 72 varieties of grapes. Starting May 1, upon showing your Alaska Airlines Mileage Plan membership (which requires a free five-minute sign up if you don't already have one) and in-bound boarding pass (paper or digital), you get a free wine tasting at 300+ tasting rooms. And when you're good and tipsy and ready to head home? Create a custom case or take a specific winery's home as checked baggage — again, for free.
That's a whole lot of free.
"Alaska Airlines chose Oregon as a way to help promote its involvement with Travel Oregon's Feast event held last fall," explained Michelle Kaufmann of the Oregon Wine Board, in an email asking about the program. "We were thrilled to be chosen as Alaska wanted to extend the promotion statewide. Similar programs are currently in place in Walla Walla, WA and Sonoma County, but in both places it's a regional program and not statewide. Oregon is making so many high quality wines across the state and the program really gives consumers a chance to experience all of Oregon's wine regions and take home memories to share with friends."
Already wth a plethora of participating wineries to choose from, that plethora is only growing. In order to participate, wineries must agree to, first, waive the tasting fee (given that the patron meets the membership/boarding pass requirement), then agree to package wine for consumers who purchase six bottles or more in specially prepared wine shipping containers.
There are a handful of other likeminded partnerships — the most comparable being Aegean Airlines "Discovering Greek wine" program — but none that are as comprehensive and region-to-airline specific as this one. That being said, if you know of any more, let us know in the comment section below, or in the comment section underneath the post on our Facebook page, and we'll get back with a more detailed list for everyone to enjoy. Cheers!
Participating Airports: Eugene, Medford, Portland, Redmond, Walla Walla (Washington)