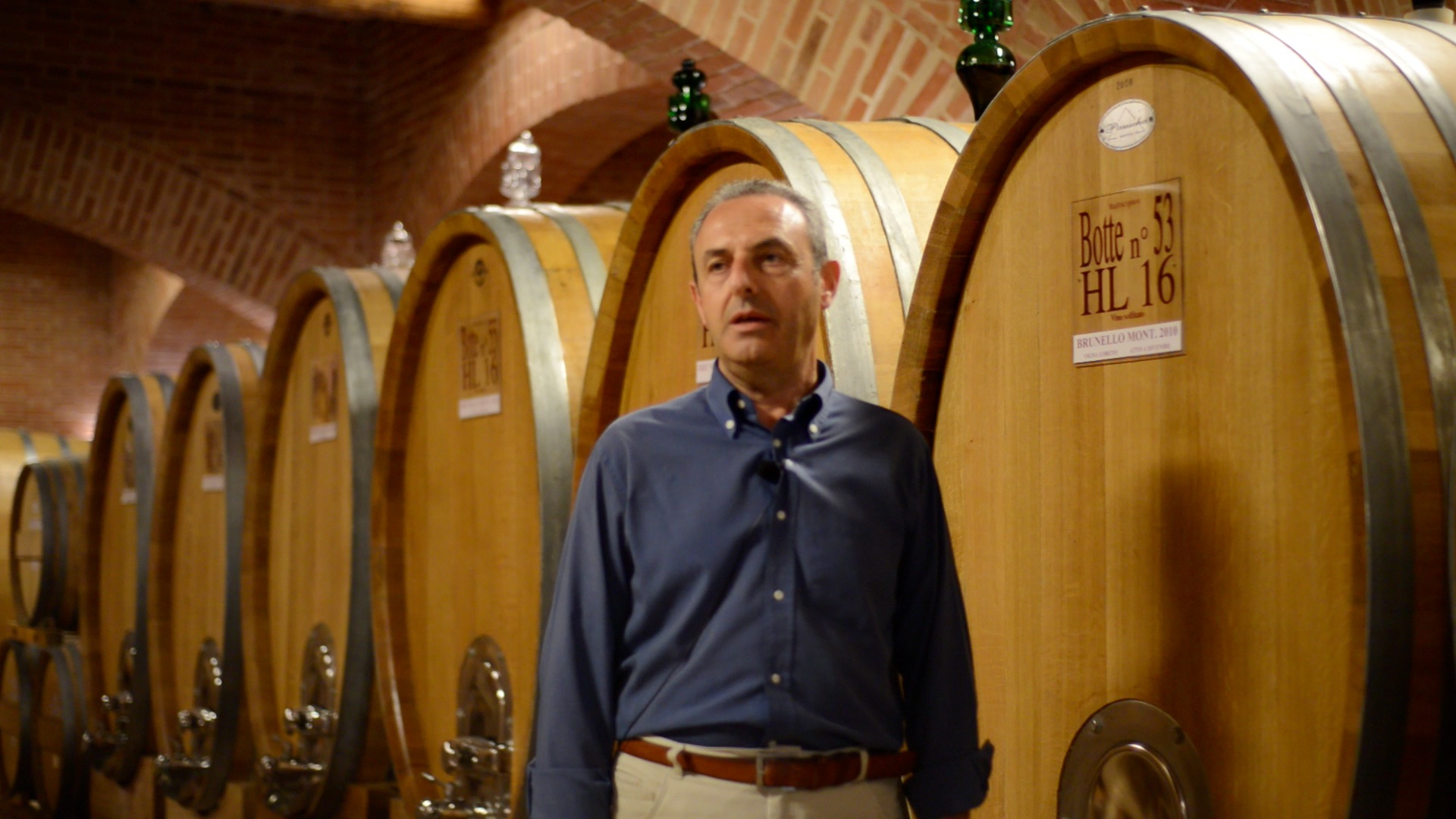 The rolling hills of Tuscany are famous for innumerable sensual pleasures, from fine art to fine wine.
When it comes to the former, Florence is the undisputed capital. But pinpointing the beating heart of the region's wine production is less clear. There are the hills of Chianti and Chianti Classico to the north, the Vino Nobile di Montepulciano cropping up in the south, and the dynamic blends found along Tuscany's west coast, the Maremma. But the hilltop town of Montalcino, due east of Montepulciano, somehow manages to trump them all, and its wines are considered some of the greatest and longest-lasting on the planet.
Named after a species of oak tree that used to cover the area, Montalcino was hidden in plain sight for years, overshadowed by Chianti and its various districts . It wasn't until the 1970's that critics started writing about the amazing wines of the area, and more specifically, their longevity, changing the town's fortunes.
The wine that put Montalcino on the map is Brunello, roughly translated as "little, or nice dark one," and made from the indigenous Sangiovese Grosso grape. At the foundation of these beguiling bottles are two things: regulation and maturation. To qualify as Brunello, wines must be made from 100 percent Sangiovese grapes from vineyards planted no higher than 1,968 feet above sea level. The wine must be aged for no less than two years in oak (although many producers age their wines for much longer periods) and four months in bottle (six months for riserva). The final product is released (at minimum) five years after harvest — six for riserva. While the process is nitpicky, it's not without merit: The resulting wines are rich, ripe and tannic, with a decidedly more fleshy texture than wines produced with Sangiovese in the Chianti zone.
The stickler behind Brunello de Montalcino's rulebook is Ferruccio Biondi-Santi, who, in the late 19th century, began tinkering with techniques to improve his wine's quality and longevity. He rejected the general practice of blending varietals (still typical in other regions of Tuscany), choosing to focus exclusively on the Sangiovese Grosso grape. Biondi-Santi remained the only recorded commercial producer of Brunello for some time, releasing vintages infrequently – 1888, 1891, 1925, and 1945. But others soon caught on: By the 1960's there were 11 producers of Brunello, and in 1968 the region was granted Denominazione di Origine Controllata (DOC) status. The production of Brunello began to skyrocket and its quality continued to rise, until, in 1980, Montalcino became the first Italian winemaking region to receive the Denominazione di Origine Controllata e Garantita (DOCG) designation. Today, there are nearly 200 producers of wine in Montalcino, making some 3.5 million bottles a year across the region's 3,000 acres of vineyards, though this figure also includes the region's "Baby Brunello," a.k.a. Rosso di Montalcino.
See a video with Alessandro Bindocci, winemaker at Il Poggione
See a video with Andrea Cortonesi, winemaker at Uccelliera
See a video with Violante Gardini of Donatella Cinelli Colombini
See a video with Cristina Mariani-May, co-CEO of Banfi Vineyards
See a video with Elisabetta Gnudi Angelini, owner of Altesino
See a video with Alessandro Brigidi, general manager of Casanuova delle Cerbaie
See a video with Rosalba Vitanza, owner and winemaker at Tenuta Vitanza
Journalist, sommelier, educator, author and raconteur Anthony Giglio is one of the most entertaining wine, spirits, food and lifestyle authorities on the planet.