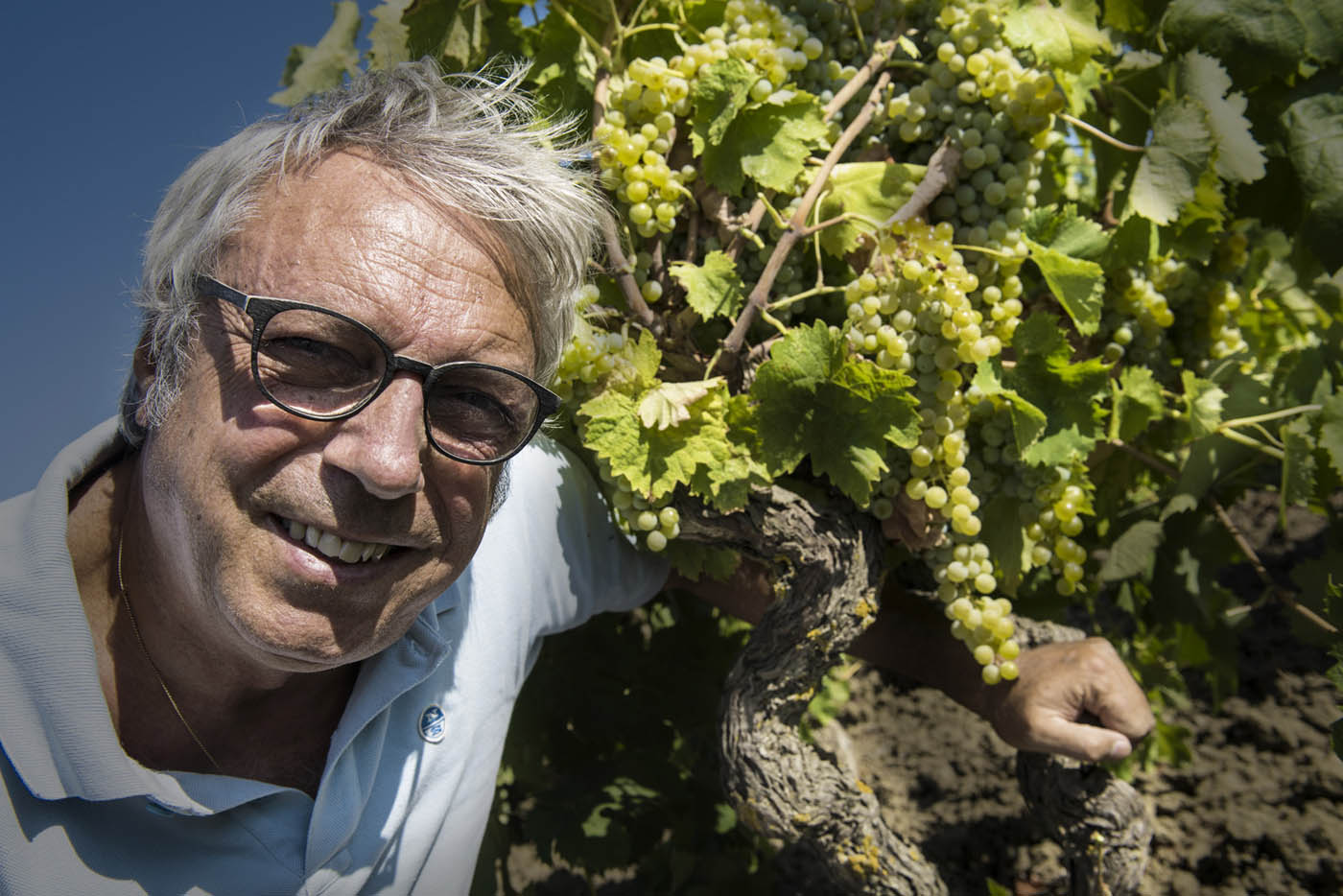 Castellucci Miano's wine is not a jock, a popular chick, but a rebel. Castellucci Miano had been a cooperative until Piero Buffa and Tonino Guzzo teamed up to inspire wine unlike any other coming out of Sicily.
The Castellucci Miano winery was founded in 2005. After leaving Tasca D'Almerita and Baglio di Pianetto, well-established Sicilian wineries, Buffa was enticed by his good friend Guzzo, one of Southern Italy's most admired enologists, to make worthwhile wine in Valledolmo out of native Sicilian grape varietals: Catarratto and Perricone.
Catarratto is a well known grape in Sicily and beyond its borders. 35 percent of Sicily's viticulture is planted with Catarratto vines, making it the region's most abundant grape variety. There is so much Catarratto on Sicily that it comes in second (after Trebbiano Toscano) as Italy's most planted white grape. While Catarratto is pretty much only found in Sicily, it is cultivated all over the island: in Marsala, the slopes of Etna, and elsewhere for its tenacious growing character and ability to deliver frame and freshness in the glass.
Perricone has had its fair share of notoriety. In the 19th century, Perricone was recognized as Sicily's premier red wine. Yes, ahead of Nero d'Avola, which currently holds the number one spot. Like Catarratto, Perricone too rode the John Woodhouse Marsala wine trade wave for some time, but was propagated mostly in the western region of Trapani. When Giacomo Tachis, one of Italy's most celebrated enologists, came to town and was appointed the head of the IRVV, Sicily's leading wine research institute, he asserted that Nero d'Avola was the Sicilian red grape. Having convinced farmers, Nero d'Avola was fervently planted and subsequently Perricone fell out of fashion. With less spotlight (although attention is shifting among Sicilian grape varieties), there are a handful of producers making outstanding Nero-Perricone blends and Perricone monovarietal wines as well.
And so the insurrection was born with the objective of making wine with native grape varietals that is different than its predecessors. But how can a Sicilian wine entering the market be different with so many other Catarratos out there and Nero d'Avola strangling the perceptions of U.S. consumers? Of course, Giuseppe Tomasi di Lampedusa, among the last of the Sicilian nobility, answers with a familiar tune: "everything needs to change, so everything can stay the same" -- in his world-famous novel, The Leopard.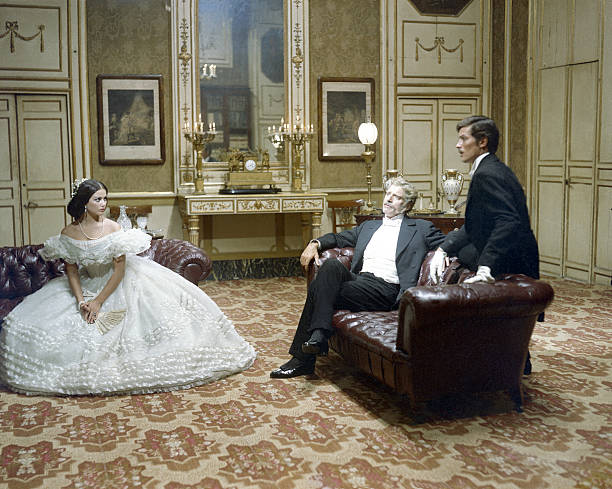 From the onset of the project, Buffa and Guzzo had their hearts set on making wine in the historic district of Valledolmo, which reaches altitudes over 1000 meters in altitude in the center of the island and is Sicily's only continental climate. The origins of viticulture in the area date way back to the 5th century BC. Historian Diodoro Siculo wrote: "At that time the city and the region of Akragas (Agrigento) lived a condition of great prosperity .... There were vineyards of exceptional size and beauty and most of the land was covered with olive trees, whose massive production was destined to trade with Carthage." Modern viticulture in Valledolmo started around 1570 when the regional cooperative was established with 530 hectares in vineyard land.
Buffa and Guzzo avidly studied the viticulture of Valledolmo and settled operations just south of the Modonie Mountains. The duo actually took over the remnants of the historic cooperative and safeguarded old vineyards in the districts of Castelluzzi, Rovittello, Miano, Sprella, Contrasto, Cifiliana, Acqua del corvo, and Sciarazzi. Each vineyard is a small plot, generally less than one hectare, made up of 30-50 year old vines that are trained in the albarello growing system, surrounded by a biodiversity of fruit and olive trees. Castellucci Miano care for their vineyards through natural agricultural practices including clonal selection, green harvesting, organic fertilization, and manual harvest of grapes.
Castellucci Miano's success is a confirmation of their idea of territorial identity. Mountain viticulture gives rise to two special wines, Miano (Catarratto) and PerricOne (Perricone), that are available in the U.S. market. Higher elevations and northern exposure result in cooler temperatures with annual snow expected in November right after harvest in October. This environment allows the grape varietals to retain crucial high acidity.
What's my take? The Miano is one of the best Catarrattos that I have ever tasted with interesting Riesling-like petrol aromas built up by lean acidic intensity. PerricOne, a reference that the winery was among the first to focus on Perricone, is made using the ripasso method to create bold, beautiful fresh fruit flavors.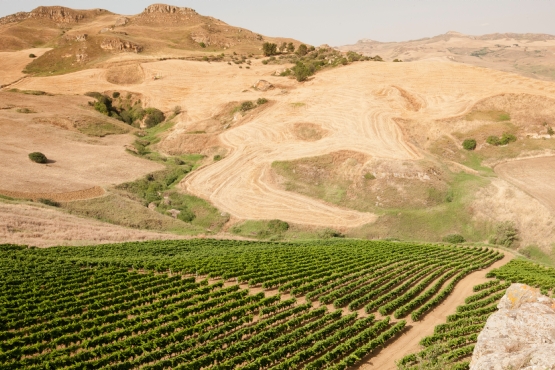 Welcome to the world Castellucci Miano has envisioned for us.
--
Grape Collective sent a series of questions to Castellucci Miano via email:
Grape Collective: In 2005 you left Tasca for Valledolmo. What did you call Valledolmo?
I left Tasca in 2005 to direct for three years, the Baglio di Pianetto winery of Conte Marzotto. During that experience parents are still there on my dad's side and a lot of cousins friend and winemaker Tonino Guzzo had intrigued me with the revival of Castelluccimiano. The idea of developing the greatest potential of Sicilian vines has always been my old passion.

How are Valledolmo's Madonie Mountains different than other terriors in Sicily?
The origins of viticulture in the Valledolmo estate date back to 1570. It is a beautiful place, where the vine has existed forever and the typical saplings cultivated preserve the grapes from thermal excursion. The vineyards are between 800 and 1000 meters above sea level. They are the tallest vineyards in Sicily.

How has Tasca and other experiences influenced your wine philosophy?
Working with Tasca has made me appreciate quality research.

How does the Tonino Guzzo partnership work?
Tonino Guzzo is the best enologist in Southern Italy. He is a very well-trained professional. When you work with Tonino, you look at him with admiration because he is truly a profound connoisseur of viticulture.

Your winery used to be cooperative: Cantina sociale Castellucci Miano cooperativa. How did the vineyard transition from those days?
Castellucci Miano was a cooperative in the past. Some of the old co-operative members picked up the old cellar and commissioned me and Tonino Guzzo to revive it and it's now a private winery. Castellucci Miano's new design comes from our origins, our production philosophy begins with the rediscovery of our indigenous wine heritage in Sicily. The success achieved in the global wine market is a definitive confirmation of our territory. Starting in in 2016 the Catarratto and Perricone grapes have finally become the protagonists of the new discipline: D.O.C. Valledolmo - Contea di Sclafani and constitute a historical link with the origins of the Valledolmo viticulture.

Your Catarratto and Perricone are superb. What fascinates you about these grapes and how do you approaching making wine out of them?
Every vintage for us is a discovery. Catarratto and Perricone are grapes that if you love great monovarietal wines, you will enjoy exploring every new vintage. We were the first winery in Sicily to produce monovarietals of Catarratto and Perricone. The absolute first! We have proven to the wine world that outstanding wines can be made with Catarratto and Perricone in their purest form.
What is Castellucci Miano trying to accomplish with their wines?
We are wine craftsmen. Our importers have called us wine tailors. I think it's the best definition possible.

What's Castellucci Miano next project?
Continue to make great wines from these grapes and hoping to reach perfection.

And finally, and more generally, what does the future look like for Valledolmo viticulture?
It's great to be here. The land of Catarratto and Perricone will continue to provide profound wines with soul and culture from this beautiful unknown place in Sicily.