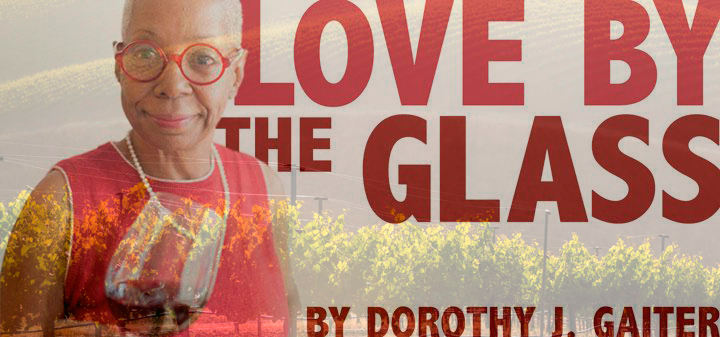 When I think of family-owned wineries in America, I never think of them being led by members of the fourth and fifth generations. In Europe, sure — but not here. And I certainly never think about them boasting a Greg Norman-designed golf course. But that's the reality of Wente Vineyards in Livermore Valley, California, just east of San Francisco.
Founded in 1883 by German immigrant Carl H. Wente on 47 acres, Wente Vineyards, also known as Wente Family Estates, is today a California Historical Landmark, cited for being "the oldest continuously operating, family-owned winery in California." Last year, it celebrated its 130th year in business.
Now, here's an instance when it's good to have an open mind and an adventurous palate. Like some of you, I get excited when I pick up a bottle of wine and read that only 70 cases of it were made. But you know what? Sometimes it's a very good thing that so little was made. How could the world possibly absorb 71 cases of that dreck?
Likewise, being old doesn't equate with being good. However, best-case scenario, it can mean that expertise and wisdom have been transmitted over the passage of time. That I'm writing about two winning wines from Wente — say that really fast three times — surprises me. Two weeks ago, if you'd asked me what first came to mind if you said Wente, I might have answered "an unfortunate wine experience on a Delta flight several years ago."
The two wines are the Wente Charles Wetmore Cabernet Sauvignon and Wente Southern Hills Cabernet Sauvignon. Both were from 2012 and the Livermore Valley and San Francisco Bay appellations and both were made by Karl D. Wente, fifth-generation winegrower and senior vice president for winemaking.
The Wetmore is a single-vineyard wine named in honor of Wetmore, who in the 1880s brought back cuttings from Margaux vineyards in France and planted them in Livermore. Descendants of those Cabernet Sauvignon vines, which UC-Davis has in its Foundation Nursery, thrive in 400 acres at Wente, the family says. The Wetmore, which was primarily hand-picked, was rich, nicely tannic and spicy. A steak wine. The Southern Hills was a makes-you-smile hamburger or lasagna wine. Lean yet laid-back and fun. We could see both out back next to the grill or as part of a tailgating feast.
I called Karl to ask about his vision, and he sounded very much like the young person he is. "I chase yumminess," the 37-year-old said. He explained that on the family's 3,000 acres (including vineyards in Monterey, California) it grows 30 different cultivars or varieties of grapes, including some that are different iterations of the same type, each contributing a specific flavor profile. The Wetmore is 76% Cabernet Sauvignon, 9% each Petit Verdot and Petite Sirah, 3% Malbec, 2% Cabernet Franc and 1% Merlot. Each variety was fermented separately in stainless steel, then blended and aged in oak. The Southern Hills is a similar blend, Karl said, without the single-vineyard Cabernet Sauvignon, and the blend is fermented in stainless steel and then aged in oak. That's thoughtful winemaking.
"We take our time on the blending table going through the cultivars," Karl said. "It's super-challenging and time-consuming. I've got to taste through all of them to find those varieties that deliver the best yummies."
Above: The Wentes. (Sam Harnack)
Right: Karl, fifth generation and now making his mark.
Karl has two masters' degrees from UC-Davis's, where his father, Eric, and uncle, Phil, and his great-grandfather studied. Karl worked at wineries in California and Australia before joining the family business in 2002. He worked on the 2002 vintage but it was the 2004 when he really steered the ship. His sister, Christine Wente, joined the winery the year before him and is president of the Wente Foundation board. Carolyn Wente, his aunt, is a fourth-generation winegrower and CEO; Phil is a fourth-generation winegrower and co-founder of Murrieta's Well, a restored historic winery in Livermore; and Eric is a fourth-generation winegrower and chairman of the board.
In 2010, the winery was certified sustainable, in 2011 Wine Enthusiast magazine named it American Winery of the Year and in 2012, the winery celebrated the 100th anniversary of the Wente clone of Chardonnay, developed from cuttings imported from Montpellier, France, at the urging of the founder's son, Ernest Wente. Karl estimates that 80 to 85 % of the Chardonnay grown in California "has genetic roots that run through our property," grown from Wente clones.
Each generation has put its stamp on the business, whether it's the golf course, the restaurant, the expansion into 70 countries, or in Karl's case, the crafting of two small-production lines. He oversaw the creation of the Small Lot micro-winery on site that makes hand-crafted wines only sold in the tasting room and to wine club members. He was also the impetus for Nth Degree wines, sold to Nth Degree Club members and a few restaurants and wine stores.
About that 18-hole golf course. Karl said his uncle Phil, "an incredible visionary," looked at sprawling land and saw a golf course, something else to drive people to Livermore. "We don't get the traffic that Napa and Sonoma do and we're only 45 minutes from San Francisco," Karl explained, adding that there are now 50 tasting rooms in Livermore.
I asked if he'd ever thought of doing something other than winemaking and he said no, not really. "I thought about being a professional tennis player or basketball player, but then I studied plant physiology and I realized that I'm never going to be bored doing this.
"Every year is different," he added. "May I forever be a student of the process of growing grapes and making wine."