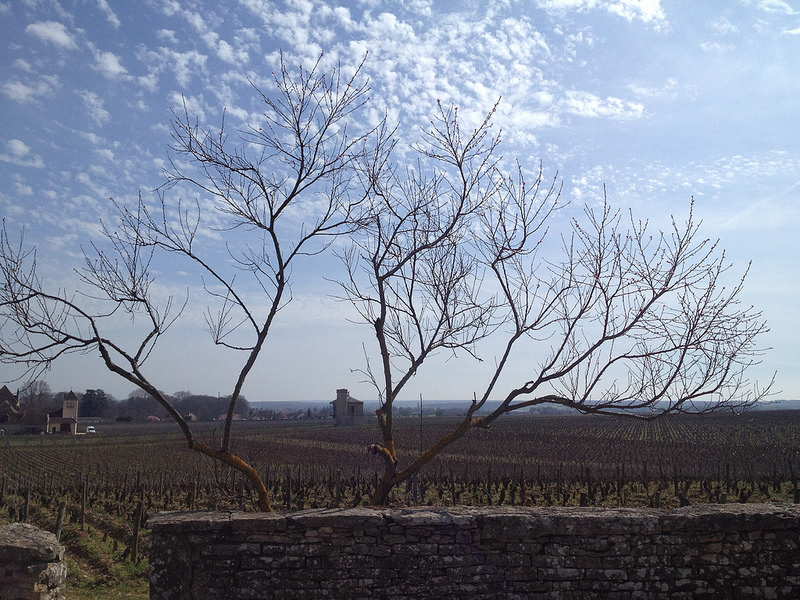 One of Burgundy's Grand Cru vineyards, Clos de Vougeot is a little over 50 hectares of Pinot Noir shared by 70 to 80 owners. You'd think all of these different personalities working within the confines of a (five-centuries-old) walled space would make for some chaos, no? I haven't seen a soap opera called As Clos de Vougeot Turns, but when it comes to personality in the bottle, you'll find a wide range of expressive results from this vineyard.
Maybe toiling in close proximity to an impressive château acts as a calming, reverential salve? "Serenity now."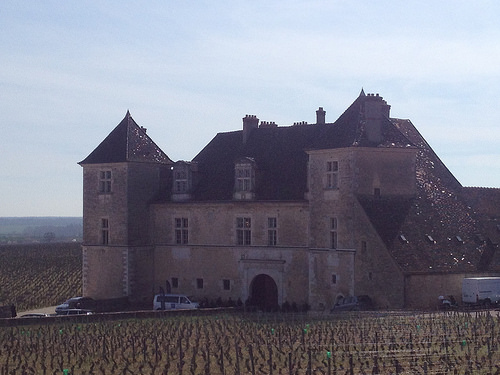 Continuing my sponsored media trip to attend Les Grands Jours de Bourgogne, I descended (lightly) upon the Château du Clos de Vougeot to taste Pinot Noir from the 2000s, 1990s, and 1980s. What was surprising and instructive was trying diffferent producers' Clos de Vougeot from identical vintages. Though all pulling fruit from the same vineyard, the wines were all quite different in the glass. This is where style of the winemaker and location of vines within Clos de Vougeot comes into play.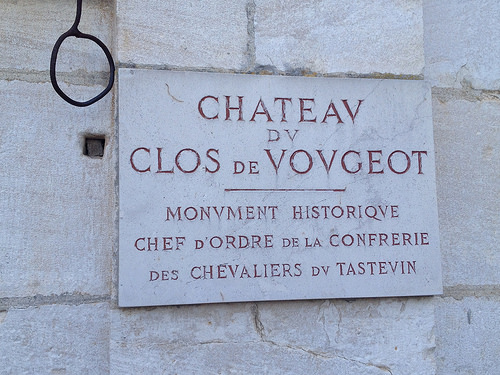 I'll admit to sometimes assuming a wine is going to register as old on the palate because of its vintage, but tasting always belies preconceived notions—like discovering a 1999 Clos de Vougeot that had the tannins of a youthful wine, or a bottle from 1987 that displayed remarkable freshness for closing-in on its 30th birthday.
Nothing like equal parts surprise and history poured into a glass. It's an allure captivatingly expressed in wine, and one that has very few equals to Pinot Noir in Burgundy.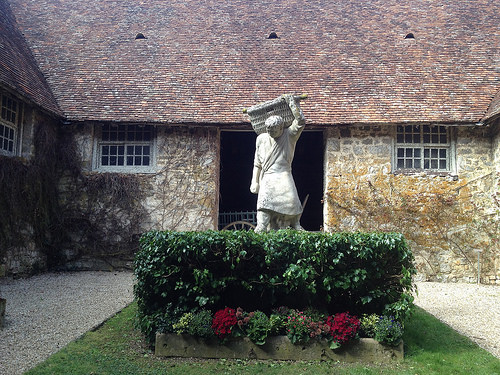 Clos de Vougeot Wines Tasted:
2003 Domaine Anne Gros
2003 Domaine Daniel Rion et Fils
2003 Domaine Arnoux-Lachaux
2002 Domaine Gérard Raphet
2002 Domaine Armelle et Bernard Rion
2002 Domaine Jacques Prieur
2001 Domaine J. Grivot
2000 Michel Gros
2000 Domaine Mugneret-Gibourg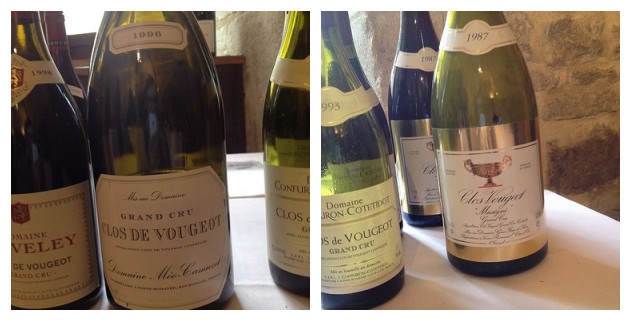 1999 Maison Albert Bichot (mentioned)
1999 Château de la Tour
1999 Domaine Bourchard Pére et Fils
1999 Domaine R. Dubois et Fils
1999 Maison Joseph Drouhin
1998 Domaine Faiveley
1996 Domain Méo-Camuzet
1993 Domaine Confuron-Cotetidot
1987 Domaine Gros Frére et Sour (mentioned)
Note: Visitng Clos de Vougeot means never having to be far from more Grand Cru vineyards.