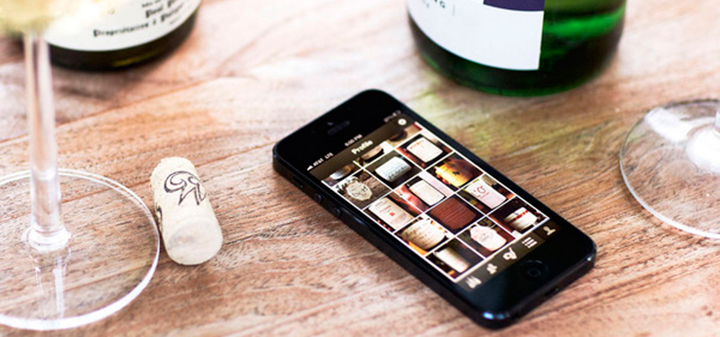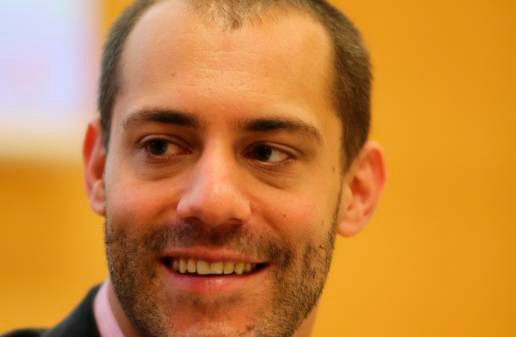 Alexander Niehenke began to appreciate wine ten years ago. But for the first four years, it was simply a beverage he enjoyed with dinner from time to time, especially when cooking at home. But then he put his nose in a glass of Cabernet Sauvignon from Justin, a winery based in Paso Robles, California. He was at a bachelor party, where few attendees were paying any attention to the wine inside their glasses. But for Niehenke, the aromas were intoxicating. Something clicked. So he promptly dove into the world of wine.

For the next five years, Niehenke's passion for wine grew steadily and predictably. As a resident of San Francisco, weekend trips to Napa Valley and Sonoma were easy — so he started driving north regularly. He began attending tastings, reading wine publications, and even collecting.

Then he discovered Delectable, a mobile wine app. Since downloading the program last fall, Niehenke has been moving towards oenophilia at lightning speed.

"The app has taught me about new producers, new regions, and even new varieties," he explained. "I actually just learned about orange wine — and tried my first one — thanks to it."

An orange wine is made by treating white wine grapes as if they're red — in other words, soaking the skins and seeds alongside the juice during fermentation. Orange wines have become quite popular among some of the nation's hippest sommeliers, and thanks to Delectable, Niehenke can see what those sommeliers are opening each night.

Delectable traces its roots to 2011, when Alex Fishman was working in Dubai for Palantir, the data analytics firm best known for its work with the U.S. intelligence community. Shortly before returning home, Fishman and his girlfriend came upon a wine they'd enjoyed on many occasions. Wanting to remember the bottle so they could purchase it in the United States, they looked to the label for information — but were overwhelmed.

Fishman recalled this experience a few months later over breakfast with in New York with Aaron Vanderbeek, a video-game designer. The two were old friends, and Fishman was detailing his desire to launch a mission-focused company — ideally, one that would "make the world a more delicious place."

In short order, they realized that there weren't any good mobile apps for wine enthusiasts. So Fishman and Vanderbeek began building Delectable. Today, the app identifies all a wine's details from a photo and allows users to review and purchase wines. It also helps users discover industry professionals — winemakers, sommeliers, and critics — and see what they're drinking.

It's no wonder why Delectable has been described as "the Instagram of wine." Thanks in large part to this feature, Delectable could revolutionize consumption. As Fishman told me, "the wine market is broken because of a lack of information. That's why consumers buy points. But the point system is flawed because people have radically different tastes."

As consumers discover other enthusiasts on Delectable with similar tastes, they'll discover new wines worth drinking. After all, it doesn't make any sense to take the advice of a critic who has slapped "98 points!" on a bottle unless one shares that critic's preferences. Delectable solves what Fishman calls "the matching problem" consumers face with wine critics.

Niehenke is certainly drinking better thanks to the app.

"When looking for new wines, I used to call my knowledgeable friends. Now, I can just open up Delectable to see what they're drinking," he explained. "When I realized I could follow pros, too, wow — that was cool. I love seeing what my favorite winemakers — people like Ross Cobb and Cathy Corison — are drinking. Now, I follow people with similar palates to mine and un-follow people with different tastes."

Fishman is convinced that his app will fulfill its mission. "If we do this right," he concluded, "the amount of global happiness that's derived from wine will go up. People will drink better and better wines, since our suggestions will be tailored to individual users."

David White is the founder and editor of Terroirist.com, which was named "Best Overall Wine Blog" at the 2013 Wine Blog Awards. His columns are housed at Grape Collective.