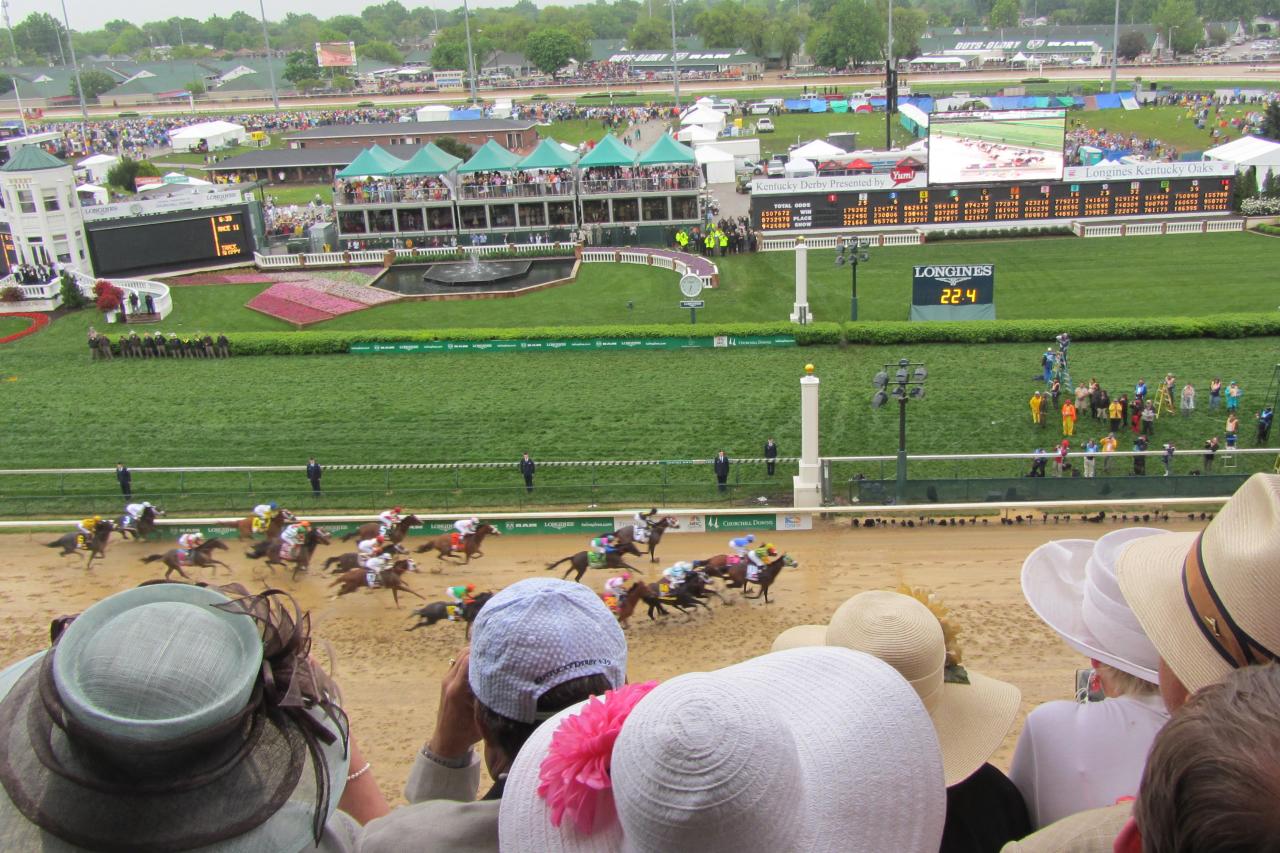 For two minutes each May, the world turns its attention to Churchill Downs for the Kentucky Derby.
Wine enthusiasts visiting Louisville for the race might expect a city that's fueled by bourbon, bourbon, and more bourbon -- along with some fresh mint and sugar for the occasional julep, of course. But like a growing number of small American cities, a vibrant wine culture has emerged.
"The Louisville wine scene has evolved dramatically over the last 10 years," said David DuBou of Vintner Select, one of the region's top distributors. "Louisville has come a long way from mostly being about big-name California brands. The embrace of the independent producer who makes unique, terroir-driven wines has slowly taken center stage."
On a recent visit to Louisville, I was floored by the city's wine offerings. Louisville's retailers, sommeliers, and consumers seemed eager to drink with an open mind and an open palate.
The first sign that bourbon country had embraced wine country came during lunch at Harvest, a casual restaurant dedicated to southern comfort food. While "farm to table" has become a cliché, Harvest is the real deal; 80 percent of its ingredients come from within 100 miles.
The wine list offered plenty from California. But they weren't entirely "big-name California brands" known for big wines. Instead, the list featured bottles from Edmunds St. John, Arnot-Roberts, and Sandhi -- small producers known for eschewing ripeness and power in favor of restraint and elegance.
Just as telling? Harvest's list was adorned by a quote by New York Times wine critic Eric Asimov: "Here's my resolution for 2014: Drink adventurously." As my trip to Louisville continued, it seemed as if everyone had taken Asimov's advice to heart.
A few doors down from Harvest sat a tiny retailer, Taste Fine Wines and Bourbons. Given the locale, I assumed bourbon would be the focus. But the bourbon was in the back of the store, with a small-but-thoughtful selection of wines up front.
Impressively, the store carried wine from Bedrock Wine Company. The proprietor, Morgan Twain-Peterson, sources his grapes from some of California's oldest vines and makes his wine using old-fashioned techniques. Among wine geeks, Twain-Peterson is a rock star. But he doesn't produce enough wine for widespread distribution.
If the store had carried impossible-to-find bourbon like Pappy Van Winkle, I would have been surprised. But when I saw Bedrock, I was shocked.
When I praised this retailer, DuBou wasn't fazed. "Louisville is blessed with several amazing and progressive independent retailer owners, who devote a great deal of time to educating," he said. "Our wine professionals believe there's an obligation to help drinkers know more about wine, keep an open and adventurous mind, and keep it weird."
The third sign of Louisville's exciting wine scene came at Rye. Recently called one of the nation's "New Whiskey Temples" by GQ, I knew the restaurant would take booze seriously and expected to find an impressive selection of small-batch whiskeys. I didn't expect an accessible and eclectic wine list that would electrify any wine geek.
Decca, a restaurant that has effortlessly combined West Coast cuisine with Kentucky charm, provided another data point. The list had Txakoli, the slightly sparkling white from Spain's Basque Country that has become popular among New York City sommeliers. It had wine from Romain Papilloud, an acclaimed Swiss producer. It offered wine from Francois Chidaine, a Loire Valley vintner that oenophiles adore. And it had an extensive selection of "grower" Champagne. Made by the farmers who grow the grapes, these wines offer a refreshing alternative to big brands like Veuve Clicquot.
Another sign came at Proof on Main. On offer was wine from Abe Schoener, the iconoclastic California winemaker who once taught ancient Greek philosophy at St. John's College.
One wouldn't miss 610 Magnolia while visiting Louisville; it's been considered the city's best restaurant for years. While I expected a solid list, I didn't expect a well-curated selection that would rival top restaurants in major cities.
Louisville will forever be the heart of bourbon country. But like so many other cities, its residents have started drinking wine adventurously.
David White is the founder and editor of Terroirist.com, which was named "Best Overall Wine Blog" at the 2013 Wine Blog Awards. His columns are housed at Grape Collective.