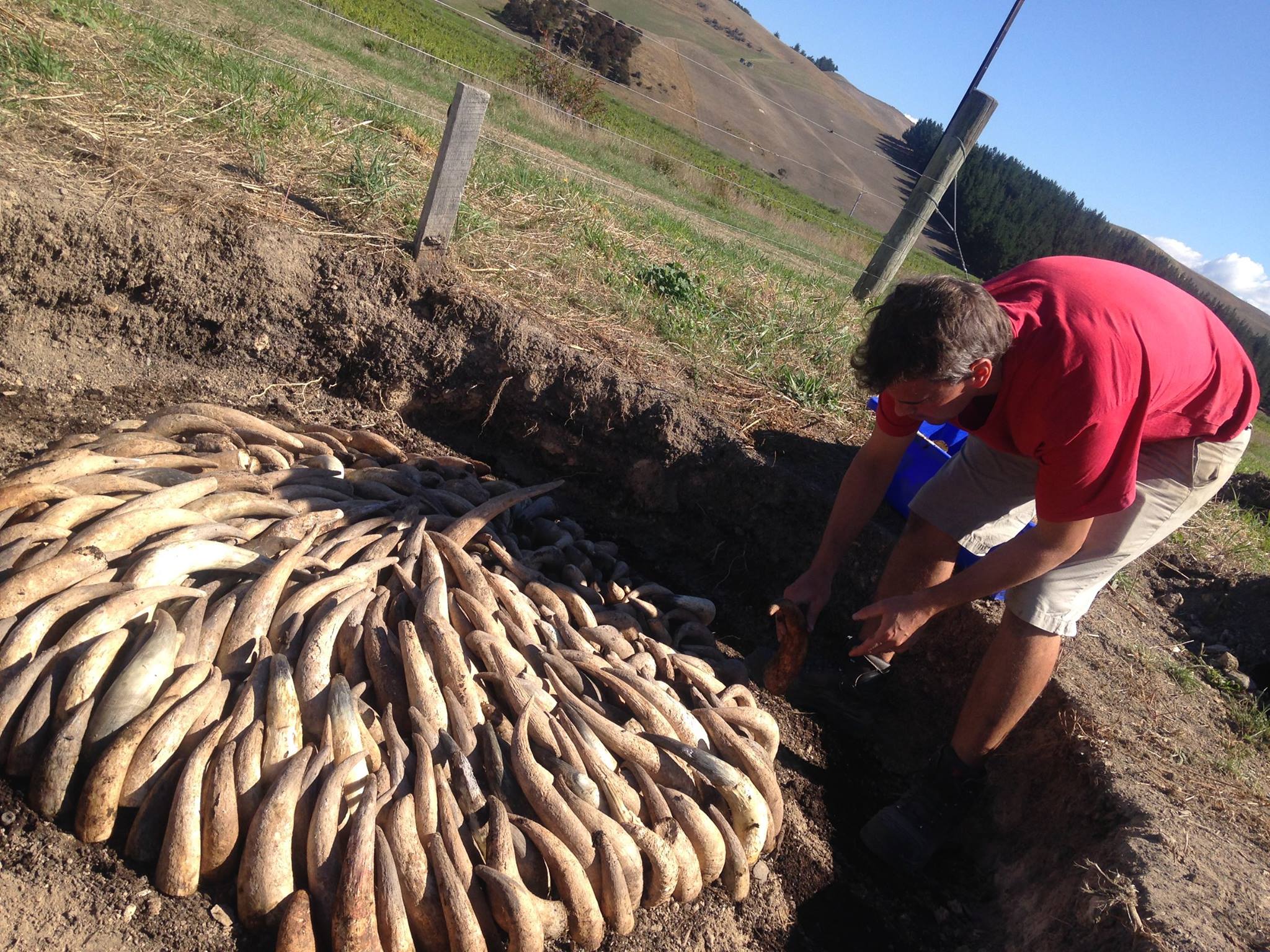 Michael Seresin makes movies and wine. While Hollywood celebrities making wine has become something of a thing, Seresin started his winemaking efforts in 1992 before Angelina Jolie had even made a feature film much less wine. New Zealand-born Seresin is a top cinematographer whose work includes Midnight Express, Fame, Dawn of the Planet of the Apes, Alfonso Cuaron's third Harry Potter film, The Prisoner of Azkabhan, and many more.
New Zealand Sauvignon Blanc has become a worldwide commercial success but perhaps less so a critical success. Eric Asimov in the New York Times recently decried them as "fatiguing" and described their taste profile as "riper tropical fruit flavors, and often with a bit of sweetness."
Seresin is one of the estates elevating the quality of New Zealand Sauvignon Blanc. Wine writer and biodynamic specialist Monty Waldin points to Seresin Estate as one of the top examples of a winery that has been able to apply biodynamic principals to high quality winemaking on a large scale.
"All of Seresin's annual output of 1 million bottles is fermented with native (wild) yeast - one of the Holy Grails for natural wine enthusiasts. Few (if any) wineries manage wild ferments on this kind of scale and premium quality level." Monty Waldin on Hipster Somms and Why "Black Magic" Wine is Delicious Wine.
Alder Yarrow writing on his blog Vinography describes in great detail the complexity of the biodynamic farming at Seresin. (The Seresin team) "farm a little more than 274 acres planted to vines, as well as tending to more than 5000 olive trees, 165 animals (cows, sheep, goats, etc.), and several produce gardens." The wines are a positive example of the potential of Marlborough and Seresin proves that with hard work excellent wine can be produced at scale. Seresin's wines show a lot more restraint that the archetypal New Zealand Sauvignon Blanc and exhibit a lot less of the typical grassiness and tropical fruit flavors.
Grape Collective talks to Michael Seresin about biodynamics, movies and why helicopters are a good business in New Zealand wine country.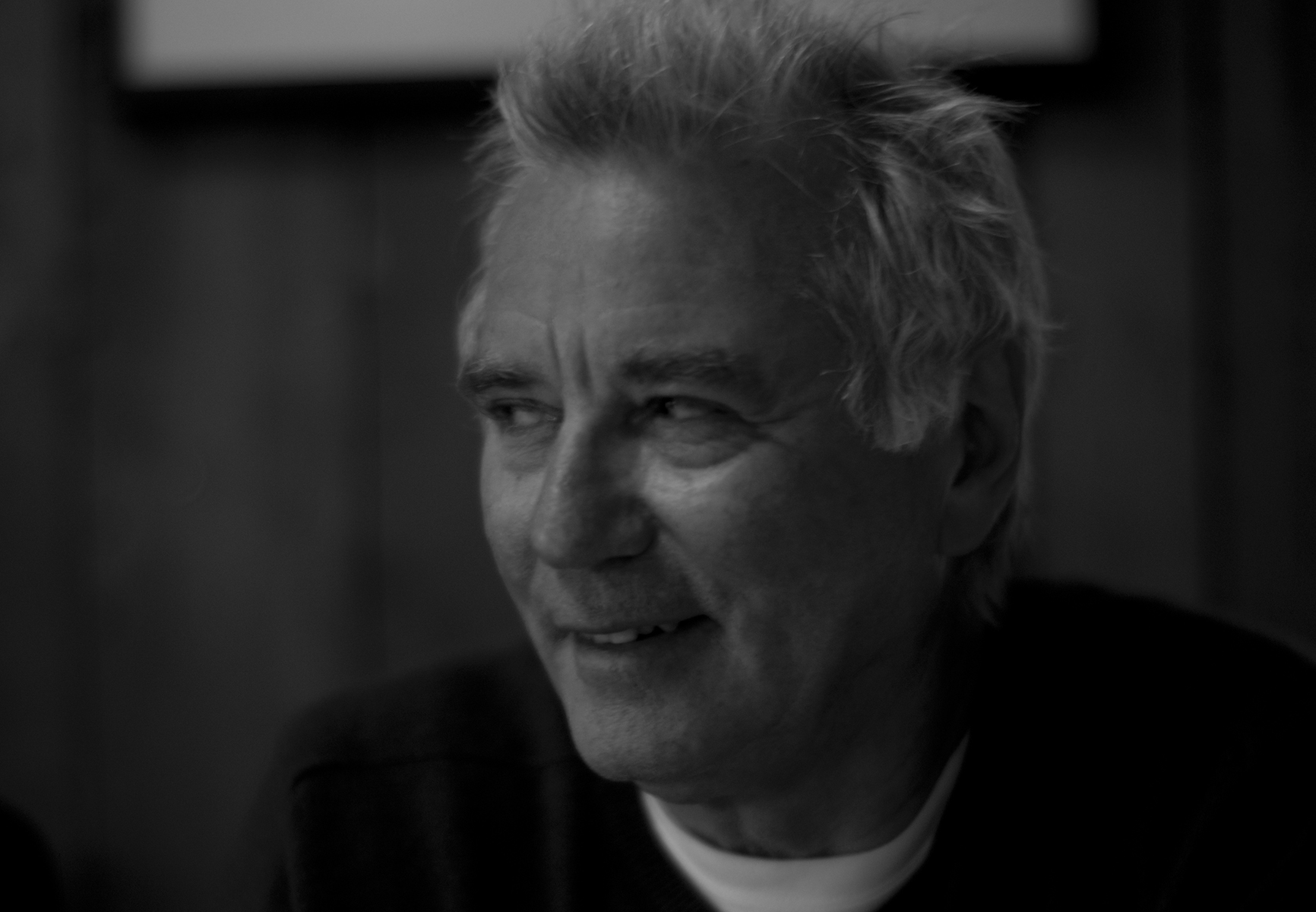 Christopher Barnes: Michael, how did you get into wine?
Michael Seresin: I was drunk.
Well, I'm born and raised in New Zealand, and they had pretty draconian liquor laws there, not too far removed from what it was in the days of Prohibition. It was pubs for men where you got drunk, that's it. Except in my father's house, I didn't live that much with him, but enough that wine was just there. It was part and parcel of life. So it wasn't about getting drunk. You know, I've been drunk often enough. It was synonymous with a sort of civilized life, which might sound a bit precious. I don't mean it to be. But it was just part and parcel of ... you have food, you have wine, you have water, you have vegetables, fruit, vegetables, blah, blah.
But when we came here to Tuscany in the early '80s, I'm surrounded by all the grape growing families, winemaking families, all of a sudden, I saw it from another point of view. Maybe the most important was a social side of it. 'Cause I've only ever worked in film, apart from washing dishes and making pizzas when I was a student. For me, I meet people, even now, who, in the bigger scheme of things I would never meet.
We were just in Denmark, I had a wine dinner. Before that, we've had them in Vancouver. We've had them in ... all over. All over the world, including New Zealand. You just meet people, whether it's a cab driver, a philosopher, a poet, or I don't know, a deep sea diver, or a retired person, and the one common thing they have is wine.
Therefore, and I'm not a hugely social person, but in film, which I can't knock and don't knock, because it's all I've ever done and it's given me a healthy living, we tend to talk about film. In wine, I could be talking to you if you were, say, as happened here, a dinner up at the Badia Coltibuono talking to a bloke who's principal cellist with the Berlin Philharmonic. I would never meet him in a thousand years. Then there's a woman, a local woman, who's a poet. So okay, they're creative endeavors, but that, for me, was a big part of it.
I was going to try to do it here in Chianti, and I know people who own vineyards, make wine. I spoke to a very, very good friend, Maurizio Castelli, he's kind of a winemaker, consultant winemaker, and other winemakers I know elsewhere. The reason I didn't, probably almost certainly, is I'm not a very good businessman, and I thought, my Italian's okay to get by, but not enough to deal with the cultural difference between an Anglo-Saxon that I'm born and raised in.
And it was never going to be my full-time endeavor. I work in film. That's what I do. That's what I know how to do. Growing grapes, making wine, I'm an entrepreneur, I suppose you'd call it. It's my culture that drives it. So that's why we ended up doing it here in New Zealand. I went out there. It's a much more pragmatic nation, as I see it, and that was it, in a rather verb-y way.
What kind of movies do you make?
My very first film, well, successful film, is called Bugsy Malone.
You made Bugsy Malone?
Yes.
That's such an awesome movie!
Anyway, I worked a lot with a director called Alan Parker, did a lot of movies with him. The most recent, which is the polar opposite in terms of scale, was the latest Apes film. Planet of the Apes, we call it generically. One of which is a couple a million bucks, and the other is a quarter of a billion. And everything in between.
I've sort of got pigeonholed a bit into the big summer blockbusters now. In a way, I'd like quite to go back to my roots a bit and do something smaller, something more personal. Not personal to me, but with a little group making movies, opposed to a jumbo jet.
But I still love it. The arts are tough, and it demands a lot of you, and I do like the constant being kept on the edge of your toes. Not your seat. Being kept ... what's the word? Always inventive. There's always another way to do it. For example, we wanted to do this outside (film the interview), the heavens opened up pouring with rain, so you found a way to do it inside. We do that on film on a slightly different scale.
Slightly different scale.
Yes.
There's a lot of people in Hollywood making wine. Why do you think that is?
The ones I'm aware of are Coppola, who's been doing it for a long time, and I think it's probably in his blood, being Italo-American, Sam Neill, who's a friend, a New Zealand actor. He's pretty serious about it in Gibbston, Central Otago, down in New Zealand. Seriously, I don't know of any others. Maybe you know of others. I think people do it as a bit of a hobby. People ask me, "Is it a hobby?" I say, "Well, it's 400 acres, I should have had two acres and done it myself. Instead, I couldn't have done it further away from London, where I live, down on the bottom of the world in New Zealand. Different hemisphere, different time, everything, and a cool region, so you have that problem, always, of the frosts late in the spring, with bud burst and flowering, and then at harvest."
But yes, I don't know why I did it really. To be honest with you, I'm not a very analytical person, except when I work in film. Everything else, I'm not. Consequently, ended up where I am with the wine... but I love it. I do. And the reasons, I think I was going to start over, I'd be more rigorous in how I sort of ... I'm not a manager. I've hired managers. I would have listened to a couple of people who gave me some advice, from the Old World, not the New World. But in essence, probably the same.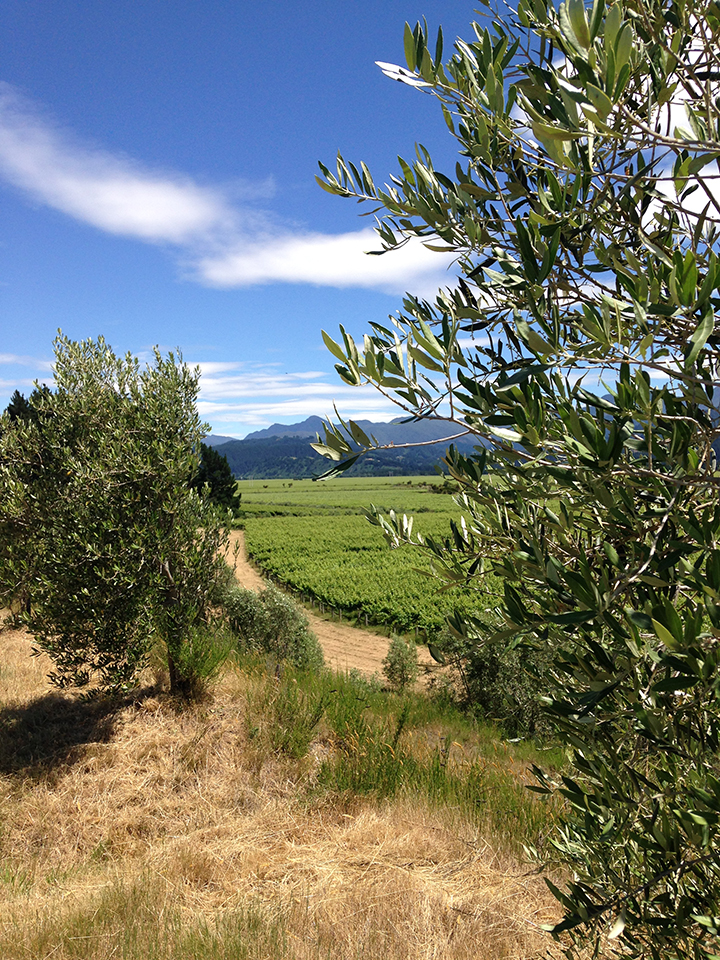 And you're making wine in Marlborough.
Yes.
How has that evolved over time? I mean, everybody that walks into a wine store in the United States, the big section is the Marlborough Sauvignon Blanc that you always see. It's become a very kind of famous ...
Perhaps, and I don't know about this, it's called New Zealand Sauvignon, and it's not really New Zealand Sauvignon. It's Marlborough Sauvignon. It's a bit like saying French white wine, do you know what I mean? There is no such thing, specifically. Marlborough, I think going back into the '70s, Montana may have done it. I think Montana's called something else now. But the people who put, the company and the brand that put Marlborough Sauvignon on the map, and we should all be thankful to them at Cloudy Bay, by far. The name, the wine, the label, and how they sold it marketed it, in the days when marketing was not a big thing. Super smart and really good wine, in those days. Really good. Well, it still is, but I mean, that was so different from anything else. It was a wine that you could drink without food, easy to drink. It was really good quality wine.
Without them, I don't believe Marlborough would have taken off as it has. Maybe if you're going to be mass-produced like a Montana, but I don't think at the higher end. New Zealand's a tiny country. It's four and a half million people. Half the cities in the world, about that or more. I think we should aim high, at the top, top, top, top. Whether we will or not, I don't know. That's what we try to do. Whether we achieve it, that's for others to say.
But I think Marlborough Sauvignon, probably because it's fresh and fruity. Doesn't have much mystery to it, but a lot of people like that. You know, it's not like a complex, say, white Burgundy or a Riesling or whatever, but I think a lot of people, younger people, just like it. In fact, I know some people who day to day, they drink Oyster Bay, and for special occasion, they drink Cloudy Bay, so you got two different ends of the scale.
One criticism of Marlborough Sauvignon Blanc is that it can taste very similar. How much quality variation is there within the category of Marlborough Sauvignon Blanc?
There's quite a lot. I think at one point, and it's not changed, somebody in London, about 15 years ago, said exactly the same thing to me. I thought, well, I'm not a big fan of Sauvignon. I probably shouldn't say that, but I'm not. From whatever it comes from, whether Pouilly-Fumé, Sancerre or whatever.
I have found out that one winemaker was making 42 wines in a sort of for hire facility, so basically a bunch of grape growers, like, you've got 50 acres, you've got 20 acres, I've got 20 acres, this guy makes them all. So it's made to a formula. So you can say, okay, terroir's a bit different, but then you probably had two viticulturists doing it all. Similar soil, same chemicals sprayed on it, same clones, same, same, same, same, same. Now, they would be subtly different, but the subtleties, I think, with a cold white wine, are pretty difficult to tell.
We started out quite differently, as much through ignorance as anything else. A friend said, the same friend, a year or two before, said, "They're all starting to taste a bit the same." So to the winemaker at the time, I said, "Why not try to give it a little bit of mystery, a bit of Old World quality?" So that's why, with our regular Sauvignon Blanc, we've always had a tiny little bit of Semillon in it, which changes vintage by vintage.
Other people do it now, other people who barrel fermented, barrel aged, you have different oaks, you have different wild yeast, instead of cultivated yeast, you have wild yeast, and so on. I think those, in the last five or ten years, have started to differentiate. Some producers, their wines are associated with different ... I mean, one we make is so far away from Sauvignon, some people think it's almost a Chardonnay because it's so different.
But I think a lot of people like that, you know, the all tasting the same. You get the regular wine, I like it, it's nice and chilled it goes with a lot of food or without, it's not too expensive, it's approachable. Why sort of change a winning formula? They screwed up a while ago, a few years ago, because of ... trying to crop too high. Then the summer tanked too early, so they had a lot of green grapes. Made pretty horrible wine. But now there's massive plantings, I mean massive. Marlborough, which is by far the biggest wine-growing region, is also growing the fastest.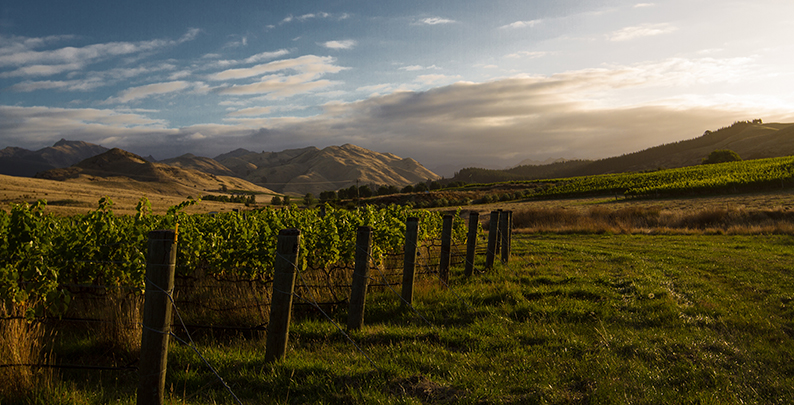 With New Zealand Pinot Noir most people think of Central Otago, and you're making Pinot Noir in Marlborough. Why is that?
Well, it was sort of almost a monoculture of Sauvignon, and I prefer red to white, so without any market research or anything like that, except knowing some beautiful burgundies, was a thing of, "Can we grow Pinot here?" 'Cause we tried a few rows of Cabernet, so, you know, a few rows of Cabernet Franc, a little bit of Montepulciano, you know? Sort of for sentimental reasons, which didn't do too well, because it's not hot enough.
But the Pinot Noir, for some reason, just took off. I think because it's a cool climate, it's not a hot-climate red. I don't know about why or how, but it's made much more in the vineyard than other wines. The winemaking is really simple. As long as you've got good fruit of whatever quality, whether it's our top cuvée or entry-level, the winemaking is always identical.
And I think people also realized, in Marlborough, that if you're going to grow grapes and make wine, not if you're a big, industrial grape grower, but if you're like us, which is a small, family-owned concern, make your life more interesting. Add a wine which is going to define you a hell of a lot more than Sauvignon Blanc is. You know, Sauvignon Blanc is a wine you make and drink, pretty much. Maybe two, three, four, five years. Some of them do last longer than that, but it's not a wine like a Riesling or a Chardonnay that you'd hold onto for that long.
Michael, how would you describe Marlborough Pinot Noir? What are its characteristics?
They're so different. They all aspire to be Burgundian ... well mostly. I guess it's a New World Pinot. It's a bit lighter. It has a lot of the characteristics of Pinot, wherever it's grown. I don't really know enough about wine to explain it in wine terms like leather and cherries and all the rest of it. It just has a New World quality. I mean, New Zealand, as a country, is very new. I don't mean just in population, I mean coming up out of the sea. It's like a million years old, whereas Europe's like 10 million or something. There's certain trace elements in a lot of the soil, and I think magnesium might be one of them. And it's an incredibly windy nation.
Now, that and the quality of the sun is brutal. You know, it's got this massive hole in the ozone, like a million square miles, which all came from these propellants we used in sprays and stuff, and what that did is punch a hole in the ozone. So what we have in New Zealand now is this brutal sun. Now, that's going to affect the quality of the grape. Very windy, so the transpiration rates are much bigger than anywhere else that I'm aware of, and for sure, that effects the quality of the grapes.
Now I think in Marlborough, the serious people have been putting a serious amount of time, care, handwork, into the growing of the grapes. To say ... I don't know that anybody could differentiate between Marlborough, Central Otago, or the Waiarappa, which is east of Wellington. I don't know that you could tell the difference. I'm not saying you can't. But I don't know. You could say, this is definitely ... like people who know about Burgundy can say this village or that village or et cetera, et cetera.
But it's getting more serious. From the serious producers, it is getting really much more serious. I know quite a lot of wine journalists will often taste the new Burgundies as they're released, and often compare them back to some of the New Zealand ones, because it gives people a benchmark.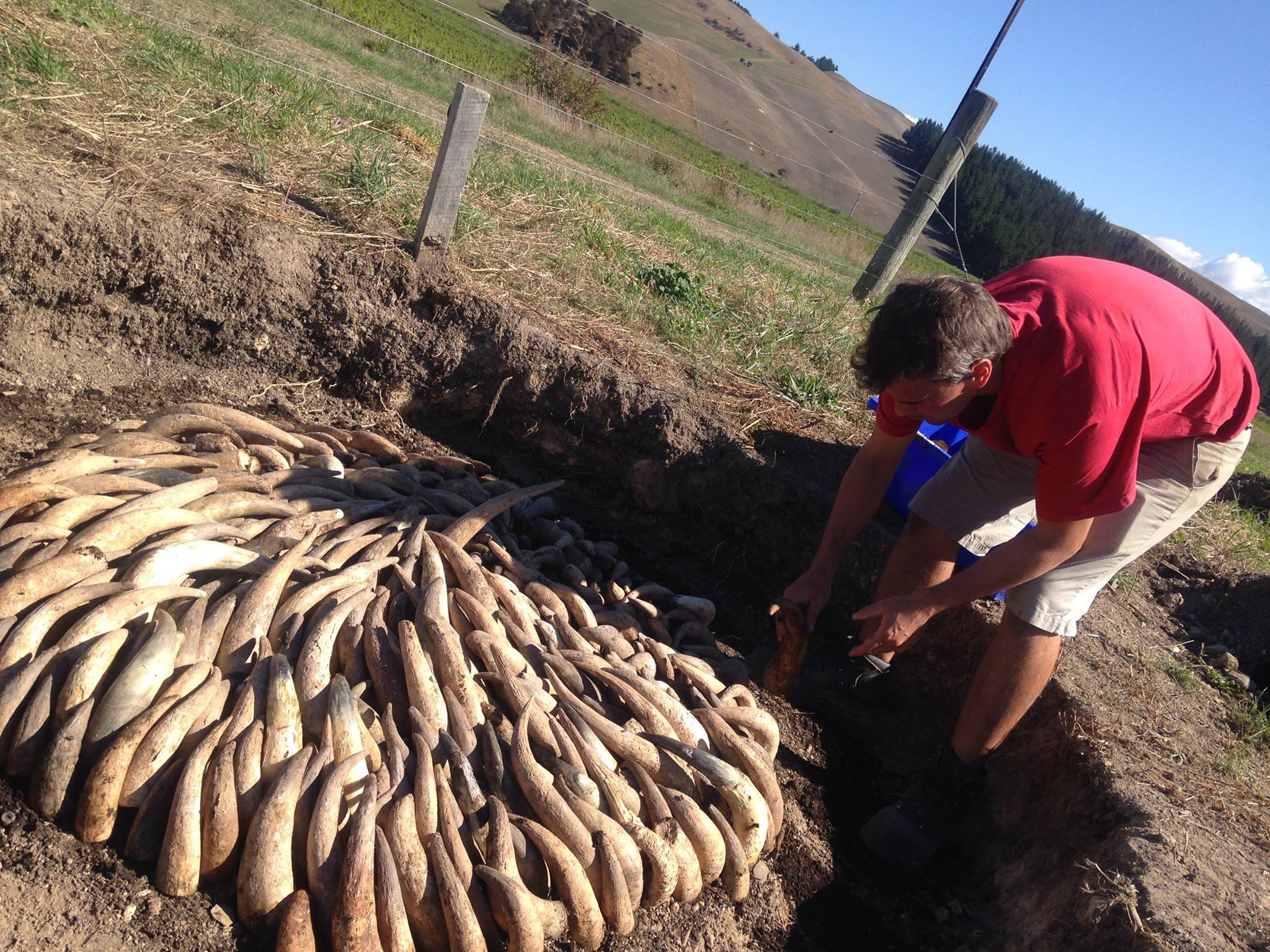 You farm biodynamically. Why did you go about that? I mean, it's an awful lot of work to farm biodynamically. What was the reason?
Well, we started conventional, as it's called, which historically is not conventional at all. Conventional is no chemicals, up until the 1940s, '50s. I sort of learned about it here, driving around with a friend, Maurizio Castelli. We were driving around here, in Chianti.
I said, "Funny how you got just the vines coming out of the ground and nothing else." He was driving and he just looked at me. Going round another corner and I see another vineyard, and I said, "Look, there's another one. So weird. I wonder why that is." On the third time, I said, "Look." He said, "Seresin, it's because they spray so many chemicals." I said, "Really? Why?" He said, "Weed killer. It's easier. Sit on a tractor, push a button. Actually, weeds don't cause much of a problem anyway, 'cause the roots from a healthy vine go a long way down, a long way further than the roots on a weed."
I said, "Do you think we could be organic in New Zealand?" He said, "Where you are, it's so much easier because of the cool climate. You don't have the heat there." So literally, I got on the phone a couple of days later from London and said to the vineyard, "We're going organic." "Oh, but--" I said, "No. It's not up for discussion. We are going organic. No more chemicals." And I had to fight, even though it was my vineyard. That was it. That was a year and a half, two years after we started. So, you know, the vines, they're like junkies. They get used to these chemicals. Not the ones that kill the bugs and everything, but for sure, the weed killer, whatever, all this fertilizer in the watering system and all that.
So we were organic, and then how I got onto biodynamic, I don't recall, but what I do like is when there's a ritual about something, whatever it is, and for sure there is a ritual about biodynamics. I mean, using what's-his-name who didn't have a glass of wine in his life, Rudolph Steiner, and I thought, it encompasses everything about the organic world and more, by the, what do you call them?
Cycles.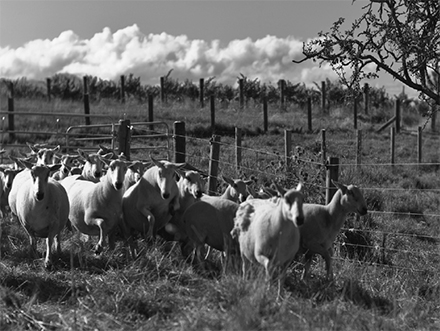 By the cycles of the moon. I thought, you know what? Historically, that's how all farming was done, growing stuff. Rising moon and waning moon, full moon, new moon, et cetera. So why not do it like that, if you can? Now, the bit that's a little bit mumbo jumbo, a little bit whatever, is the thing of using the almost sort of homeopathy for plants. Whether it works or not, I don't know. But you know for sure what is important? You get a very different quality of person working for you who works with us partly because of that, and also, fundamentally, which goes back to both organic and now us being organic, you can grow grapes and make wine without chemicals, why not?
Why not? We don't know what that cocktail of chemicals does to us. Everybody says certain levels is fine. Number two's fine, C fine, D fine. What about when you put the whole bloody lot together and mix them up? Nobody does research on that. I would sooner err on the side of caution rather than the other way. With serious amounts of whatever they might be in the wines, I bet if a lot of them were tested more rigorously, they'd find even more. Sulfur, we use to the minimum, and in fact now we made two wines, which is called Natural, which is a bit of a strange word, with no sulfur either in the vineyard or in the wine making, and the Pinot Noir's really interesting. Really interesting. It's for sure not easy, but so what? Life's not easy either.
I think that if you can do that, it'll never be a major thing, but the reason you've got to put it on the label, sulfides, is because a lot of people are allergic to it.
Have you traveled with those wines?
Yes, we sell them in England and Belgium. Denmark.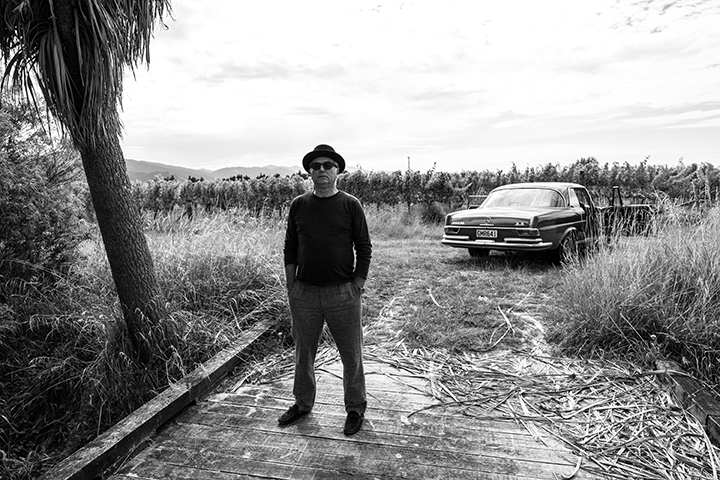 Have they had any problems with bottle variation?
Well, we would hear super quickly if they did. I was just in Denmark and they ordered a whole pile of it, and they're tough. It's a good market for us. They're very tough, you know, 'cause they don't grow grapes. So they can import from all over the world. Internet would be a major thing. But it's how we do it, modernize. I guess in the vineyard, a lot more just walking around, watching, and observing.
In New Zealand is there a lot of vintage variation?
Yes. What I did, and I really liked that, we did with two, but we could have done it with three. Two different vineyards, same clone of grapes, same vintage, same winemaking. Quite separate wines, which is proof of this thing, terroir. In other words, the climate's minimally different, the soil's a little bit different, and that was enough.
I think the holistic thing, coming now back to biodynamics, is if you treat the land and the soil as an integral part of what you're doing, there's a sort of circle. Holistic turns a lot of people off, but you know, you say, "Okay, you're going to help me -- " to the lump of soil -- "You're going to help me grow some grapes and make some wine. I'm going to look after you if you look after us." Now, maybe it says, "Fuck off." Maybe it says, "Okay, fair enough. What's in it for me?" "Well, we won't poison you, how's that? We're not going to put anything nasty on you." There you go. I don't know, it's pretty magical, that is.
When I'm on a film, I'm getting calls, "Oh, boy, it's gone down to two degrees tonight and we've got our big wind machines up and tomorrow night it should be okay," and then at five in the morning, it was okay. It went down to two, then it went back up again. Keeps you on the edge of your chair.
It's difficult with frost there, right? I mean, they have the airplanes that ...
Helicopters. No, helicopters like Vietnam sometimes. They're up, I don't know how high they go, a few hundred feet, to bring down the warmer --
Warmer air?
Warmer air, yes. But no, we had I think it was more helicopters than in Vietnam last year, as I know to my cost. So if you feel like investing, go ahead.
So somebody makes a lot of money on the helicopters.
For sure, yeah. I'm in the wrong business, I should have gotten in the helicopter business.
More on New Zealand wine:
Monty Waldin on Hipster Somms and Why "Black Magic" Wine is Delicious Wine.
Dorothy J. Gaiter talks to Matua's Bill Spence about planting New Zealand's first Sauvignon Blanc
Eric Asimov's Wine School on NZ Sauvignon Blanc
Alder Yarrow takes a look at biodynamics at Seresin Estate
(Front page banner by Piers Parlett)
Find Seresin Estate wine on Winesearcher or Grape Collective