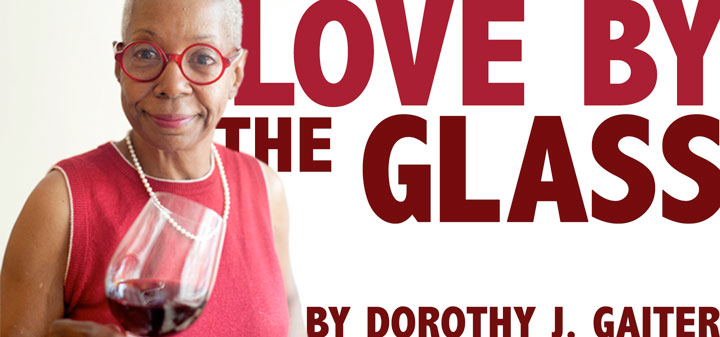 I'm often asked how to get into the wine business and I always reply, "I don't know. I'm in the journalism business." I met Christian Seely recently and he well could have entered this world, metaphorically speaking, with a silver tastevin hanging around his neck.
Seely is the managing director of AXA Millésimes, the wine division of the French company AXA, which is one of the largest insurance companies in the world. That means he's in charge of several impressive vineyards: the legendary Disznókő in Tokaj (Hungary), Châteaux Pichon Baron and Pibran in Pauillac, Château Suduiraut in Sauternes, Domaine de l'Arlot in Burgundy, Château Petit-Village in Pomerol, Mas Belles Eaux in the Languedoc, and Quinta Do Noval in the Douro valley in northern Portugal.
"To me, the most important aspect of the job is the idea of being a custodian of great historic vineyards. When you manage great vineyards like Pichon Baron or Quinta do Noval in Portugal, you're conscious of the fact that you're looking after something that is much greater than you are, has existed for a long time before you ever arrived and is going to exist for a long time after you're no longer there," he told me. "It's a privilege and a responsibility to have the chance to be looking after something so precious."
That he got that post in 2000, actually, is evidence of the wondrous things that can happen when an affinity born of nurturing, coupled with hard work, meets opportunity.
According to a delightful 2005 account of Seely's background on the website The World of Fine Wine, "During the early 19th century the Seely family were farmers and had the very good fortune to discover coal beneath their Nottinghamshire estate, quite a useful resource at the height of the industrial revolution." That made them wealthy, rich enough to afford great houses and great wines, the piece says. However, it goes on to say, by 1960, the year "Master Seely" was born -- that would be Christian -- "no serious money remained." What did remain was the love of fine things, including fine wines.
Here's where the affinity and nurturing came into play: As it happens, Christian's father, James, is a respected wine writer, former wine merchant and wine-tour operator, and a serious Francophile who made sure to expose his sons to fine wine. In 1982, Christian went to France to help his father research the elder Seely's first book, "Great Bordeaux Wines." While visiting 160 châteaux, Christian, naturally, met some of the major figures in that famed wine region, including Jean-Michel Cazes, whose family owns Château Lynch-Bages. About 18 years later, Christian Seely would succeed Cazes as managing director of AXA Millésimes when Cazes retired.
A lot happened during those intervening years. To afford his expensive tastes, Christian founded a business called Presents of Mind in 1983 that sold baskets of gourmet items and wine. He sold the company after it became successful. But figuring he needed more training so that he could do bigger, better things than his degree in English from Trinity College of Cambridge University would land him, he went back to school. This time, he earned an MBA from INSEAD (Institut Européen d'Administration des Affaires or the European Institute for Business Administration) in Fontainebleau. There, he became friends with a student named Nicholas Coates, who figured in his future.
With a freshly-minted degree in 1987, Seely became a trainee at L'Oreal in Paris. However, after a year he decided that traveling around selling shampoo really wasn't his thing. His next job was with a London-based venture capital firm for which he acted as a turnaround artist, taking troubled businesses and fixing them.
It was while doing this work that he heard that AXA Millésimes was looking for someone to resurrect the famous but then-fading Port house Quinta do Noval. He interviewed with Cazes, whom AXA's founder Claude Bébéar had tapped as AXA Millésimes's first managing director. (Cazes' family was also in the insurance business and knew Bébéar well.) So in 1993, as AXA Millésimes's literature says, "Christian was able to unite this work experience with his passion for wine," becoming managing director of Quinta do Noval, which traces its heritage way back to 1715.
Seely is quick to say that he is a manager, not a winemaker, but he is responsible for the quality of the finished wines. I read on his entertaining blog that in February he had been in Hungary for the blending of the Tokji and asked if he was always that hands-on.
"Of course, in each vineyard there is a technical team of people, oenologists and cellarmasters and people who work in the vineyard, who participate in those blending sessions, but I'm present at every blending session in every property," he told me. "In the end, there are decisions to make about the kind of selections one makes, the kind of style one's aiming at and I think that's ultimately my responsibility. But I do listen extremely carefully to the very brilliant winemakers we have working with us."
It's Quinta do Noval where Seely's heart is, and the reason he was in New York recently for a vertical tasting of its dry reds. The "First Decade of Quinta do Noval Dry Douro Retrospective Tasting" was to give wine writers a taste of developing wines that might come to the U.S. next year.
Seely beamed like a proud parent. He lived in the Douro Valley for seven years, taught himself Portuguese, ordered the replanting of 100 of the vineyard's 143 hectares to native varieties Touriga Nacional, Touriga Franca and Tinto Cão, and made impressive strides turning the company around. Along with those native grape varieties, he also planted Syrah, which goes into one of the red wines, Cedro do Noval, that he brought with him to the tasting. Cedro do Noval, named after the cedar tree that stands on the terrace outside the house, is the entry-level red. Because Syrah isn't a traditional Douro DOC grape, the wine is a Vinho Regional Duriense.
Quinta do Noval's production is about 70% Port and 30% red wines today. "In fact," Seely told me, "we make the rarest and the most expensive Vintage Port in the world." The Quinta do Noval 2004 Vintage Nacional sells for around $600 in the U.S. "'Nacional,'" according to the company, "means that the vines are Portuguese vines growing in Portuguese soil with no foreign root stock 'attached to the soil of the Nation.'"
The dry reds are made from the same grapes as the Ports and you can taste their lineage. Seely said that "all Port producers have historically made a certain amount of dry red wine, which was considered in the old days to be almost a by-product of Port production and intended to be sold off in bulk in Portugal.
"It was only 15 years ago that we really began to make experiments to see what was possible to do in the Douro with these grapes," he said.
In 2000, with the improvement of Quinta do Noval well underway, AXA, a very French company, handed the reigns of its international wine division to Seely, a Brit. He told Jancis Robinson in 2004 that he cried on his last day at Quinta do Noval. "I absolutely adored my seven years there," he told her. "But it was like finding paradise too soon."
He brightened when he told me that he gets back there often, traveling now from AXA Millésimes's headquarters at Pichon Baron. And as if he hasn't already snagged the best job ever, he's making sparkling wine with his former classmate Coates in southern England. Not available yet in the U.S., it's called Coates & Seely and is produced the way Champagne is, and reflects, he told me, a soil composition and climate very much like that of Champagne.
Christian Seely is one lucky guy, but he also reminds me of the saying that successful people make their own luck.
Dorothy J. Gaiter conceived and wrote The Wall Street Journal's wine column, "Tastings," from 1998 to 2010 with her husband, John Brecher. She has been tasting and studying wine since 1973. She has had a distinguished career in journalism as a reporter, editor, columnist, and editorial writer at The Miami Herald and The New York Times, as well as at The Journal.