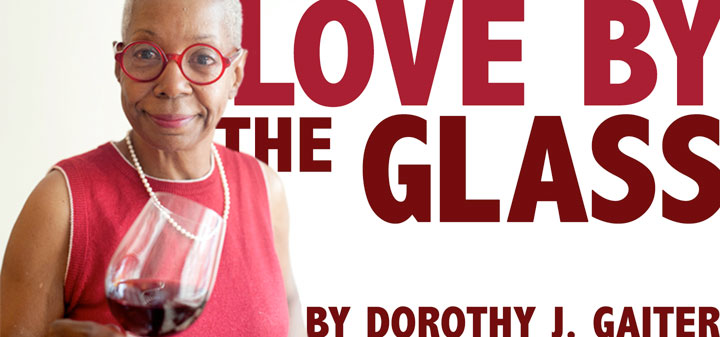 Here's a great present for your best wine-loving friends or for yourself: reservations at a winemaker dinner.
We've gone to many of these over the years and we recommend them because they're a delicious way to appreciate a winemaker's vision and the culinary chops of the hosting chef. What I'm talking about here is an evening built by food and wine people who hope to impress you with their art.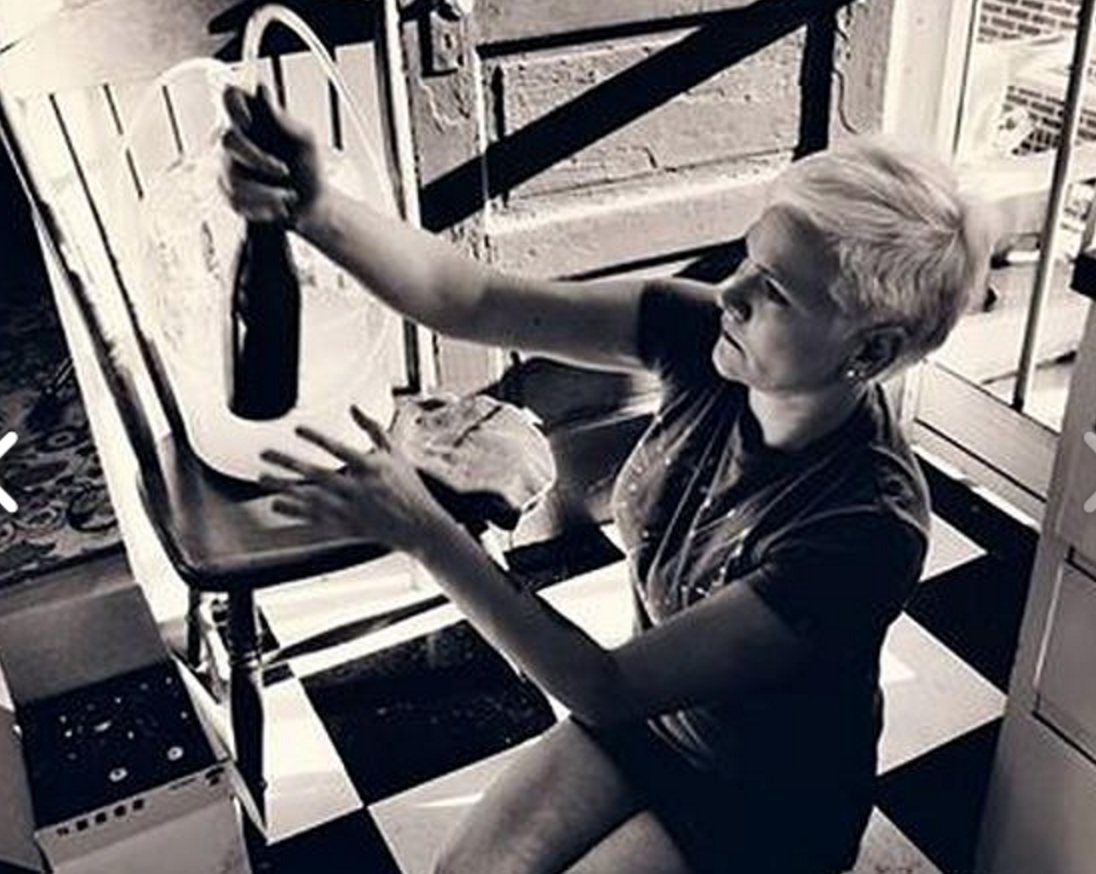 (Photo of Brianne Day by Jim Fischer)
If you went to a winemaker dinner like the one we attended earlier this month, featuring lip-smacking, interesting and well-crafted natural wines of Brianne Day from Day Wines in Willamette Valley, Oregon, and hosted by the King Bee restaurant and Discovery Wines store in the East Village, you'd become addicted to these. (They're happening all around you. Ask your local wine shop owner or check out localwineevents.com.)
I'd met Day at a David Bowler portfolio tasting a few months ago. Bowler is a distributor and importer of naturally made, mostly small-production wines. As I walked around looking for the unusual, I noticed this punkish pixie standing behind some truly unusual looking wines. The first one that caught my eye was a wine called Mamacita!, which had a label emblazoned with a Flamenco dancer (a lot like the emoji). She was so excited to talk about it and I love talking with winemakers. The wine wasn't like anything I'd had before. It was 100% sparkling Malvasia Bianca, from Applegate Valley, Oregon, mouth-watering with its zesty acidity. Another of her wines, a rosé called Babycheeks, was half Tannat and half Cot (Malbec), a serious, food-worthy rosé.
Total production of these head-banging, interesting wines, along with other varieties, is around 1,600 cases. In June, when I wrote about rosés, including Day's, we began corresponding. When she wrote in October that she was coming to New York for her first-ever winemaker dinner, John, who had been following her harvest on social media, called King Bee and made reservations. It was $125 each for a five-course dinner with Day's fresh, terroir-driven wines and chef Jeremie Tomczak's ingeniously creative Acadian food. A seriously delicious deal!
(OK, we had no idea what Acadian food was. Wikipedia says, "This style of cooking is named for the French-speaking Acadian people deported by the British from Acadia in Canada to the Acadiana region of Louisiana.") So you've got Day's wines and the cuisine of Tomczak, who used to be a chef de cuisine for superstar Marcus Samuelsson. Tomczak has also competed in the prestigious culinary contest, the Bocuse d'Or USA.
When we got to the cozy and friendly King Bee, we were handed glasses of the 2014 Mamacita! and greeted by Day, who, after we were seated, told the sold-out restaurant that this was her first winemaker dinner and that she was a bit nervous. She needn't have been. Throughout the dinner, as wines were served, she talked about them, whose fruit she had purchased and why and what she'd done with the grapes. Then she moved among the tables, talking to her guests.
If you think winemaker dinners are stuffy affairs where winemakers and wine geeks quietly discuss the merits of malolactic fermentation, it's just not like that – especially after the first or second glass.
The Mamacita! reminded me of a very ripe white grapefruit, with a mouth-watering underlining of minerals and earth. It's a pétillant naturel, a young fizzy sometimes cloudy wine in which the first fermentation takes place in the bottle without the addition of yeast and sugar, which Champagnes have in their second fermentation. The result is a fresh, honest, gently bubbling wine that made us smile. The Mamacita! was also served with the first course, Grilled Belon Oysters (artichoke garlic butter and bread crumbs), and it cut through and lifted the rich, creamy oyster.
The second course featured Day's Cancilla Vineyard 2014 Pinot Noir with Buckwheat Gnocchi & Cod Brandade (pumpkin sage brown butter and Brussels sprouts). Cancilla Vineyard, Day said, is organic and not irrigated. The wine was beautiful, fragrant and earthy and its lovely fruit married well with the gnocchi and plump cod.
Day is wild about the Crowley Station Vineyard that produced the 2012 and 2014 Pinot Noirs that were served with the third course, Salted Herb Pork Belly (heirloom beans, bread & butter cabbage, wild watercress). The 2012 Crowley was the first wine she'd made (125 cases) and it smelled of raspberries and strawberries and rich earth. It was light-colored, pure and tasted silky with the sublime pork belly. The 2014, which won't be released for a while, had a little more muscle as befits its youth, but it was fresh and true.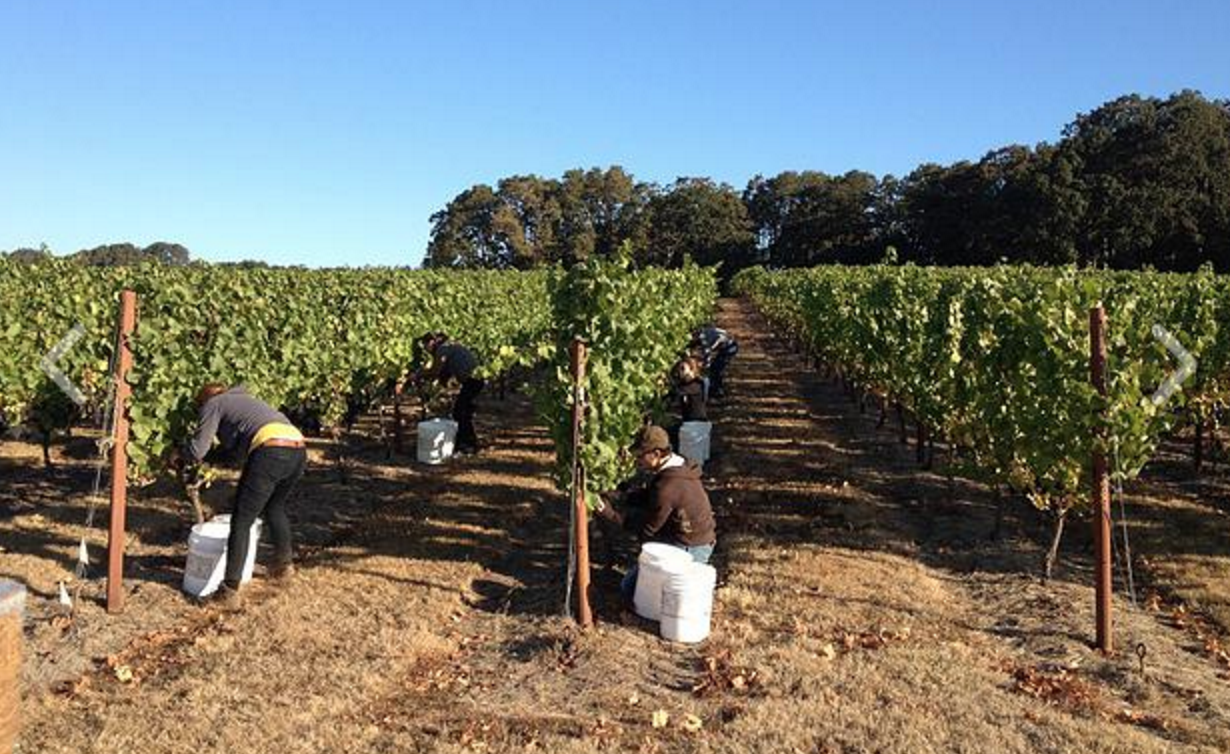 Day started her winery in 2012 after years of studying winemaking and working at winery operations all over the world. Having her own business had been a dream and one night a couple dining at a restaurant where she was working as a waitress noticed her grape tattoo. Hearing about her dream, the husband and wife offered to back her and have. Her winery opened a few months ago and is also home to other small, natural winemakers. Some of Day's wines bear her investors' nicknames. For instance, the "Running Bare" of the Running Bare Mae's Vineyard 2013 Cabernet Franc/Tannat/Cot blend, a dark, spicy, powerful, yummy wine, is named after the husband, and it was delicious with the fourth course, Tasso Duck (faro, quince, Hudson Valley foie gras). Bliss.
The final course was cheese, Gutshofer Ziegenkase (raw goat's milk from Holland) and Vallee d'Aspe Ossau Iraty (raw sheep's milk, Pyrenees) and was served with "Hock and Deuce" Mae's Vineyard 2013 Syrah/Viognier, a very interesting Rhone-like blend with each variety speaking, the Syrah offering spice and body and the Viognier aromatics. It was great with the cheeses. Hock, Day, said, is a nickname of the husband and, well, Deuce, his wife is his second!
By the end of the evening, John and I felt we had a clearer fix on Day's passion, her vision. That happens when you can taste one wine after another. Day's goal is fresh, honest wines that speak of their origin. Before we left, John arranged a delivery of Day's wines with Discovery Wines and we think we have a fix on the next date we can eat at King Bee.
While reading my colleagues' work in The Grape Collective, I saw this comment from Warner Johannes, a real-estate broker in Aberdeen, Washington, about Nickolaus Hines' fine piece on the new Esquire Network series "Uncorked."
"The most interesting people in the world of wine are the winemakers," Johannes wrote.
So true, and winemaker dinners are a great way to meet them.
Dorothy J. Gaiter conceived and wrote The Wall Street Journal's wine column, "Tastings," from 1998 to 2010 with her husband, John Brecher. She has been tasting and studying wine since 1973. She has had a distinguished career in journalism as a reporter, editor, columnist and editorial writer at The Miami Herald and The New York Times as well as at The Journal.
Brianne Day's wines are available at Discovery Wines store