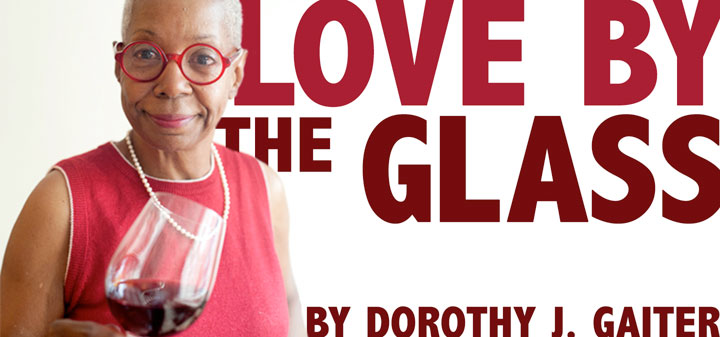 Now that you've celebrated America's Independence Day, it's time to raise a glass to the French, who helped us break with the British, and who, on July 14, 1789, stormed the Bastille prison and fortress, starting their own revolution.
Today, July 7th, is the start of French Restaurant Week in New York City. It's an opportunity to check out that little French place, from Brooklyn to Harlem, that you've been eager to try and to taste the Wines of Roussillon and delicacies from Paris Gourmet, two sponsors of the week.
To make this week enticing to your wallet as well as your palate, the 40 or so participating restaurants have lunch and-or dinner specials that cost $17.89. New this year are two other fine-dining categories, $35.78, which includes a beverage, and $178.90 for either two or four people and including a bottle of wine.
I asked Severine Picquet, founder of the marketing firm that created the French Restaurant Week fest, MPB Agency, how the $178.90 meal for two differed from the same priced-meal for four. Her response was, well, very French. "Gourmet or gourmand! It depends on the standing of the restaurant," she said. The restaurant Gaby in the Sofitel Hotel in midtown Manhattan, for instance, "will have more of a tasting menu," she added. French Restaurant Week overlaps with Bastille Week, so some of the restaurants may have specials that include other French wines, from Bordeaux to Champagne, and no wines from Roussillon, which is located in the south of France.
Here is a list of the restaurants participating in French Restaurant Week and their menus: frenchrestaurantweek.com/category/participating-restaurants/. Open Table is a partner in this annual endeavor, which since its inception has supported Action Against Hunger International, a not-for profit organization that fights hunger in 40 countries. Organizers ask that diners mention French Restaurant Week either when making reservations or when they arrive at the restaurants.
Although you're probably seen a lot of references to the wines of Languedoc-Roussillon, they are separate regions, with the Languedoc much better known. In the past decade or so, both regions have made huge efforts to improve the quality of their wines.
Roussillon is shaped like an amphitheater and although it was Greek sailors who brought vines to the region in the seventh century B.C., it was Roman colonization that led to the expansion of the region's wine trade. Situated between Spain, the Mediterranean Sea, and the Pyrenees, Corbières and Albères mountains, Roussillon is known for its diverse terroirs, microclimates, and 23 grape types that produce a wide variety of wines.
For years, Roussillon was most closely identified with its sweet wines, vins doux naturels such as Banyuls, Maury and the long famous Rivesaltes, all made primarily from Grenache noir, gris and blanc. But as a younger generation has taken up winemaking, more dry still whites, rosé and reds have been coming from the region. According to the CIVR, the Interprofessional Committee of the Wines of Roussillon, the U.S. is the second largest export market by volume for these wines, behind Belgium. The trade group said that 83% of the region's exports are dry red and rosé wines, 12% are dry white wines, and 5% are vins doux naturels.
Freedom is a wonderful thing to toast. Raise a glass this week for France!
Dorothy J. Gaiter conceived and wrote The Wall Street Journal's wine column, "Tastings," from 1998 to 2010 with her husband, John Brecher. She has been tasting and studying wine since 1973. She has had a distinguished career in journalism as a reporter, editor, columnist, and editorial writer at The Miami Herald and The New York Times, as well as at The Journal.