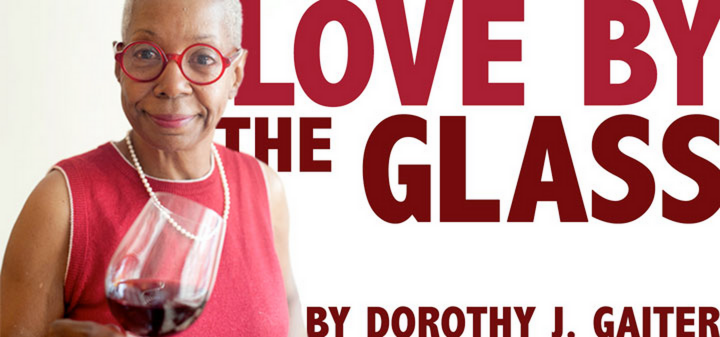 It's a sad fact that we — my family and most Americans — mostly drink Champagne on special occasions. Sure, we drink sparkling wines more frequently, but they aren't Champagne. And, yes, I can hear my cousin Jon's voice in my head telling me that this is a high-class problem. It is. I accept that.
But none of us is getting any younger. As I write this, our 17-year-old Maltese, Tiger, has just gotten out of the hospital after a series of seizures that began on Christmas morning. Not that he is a drinking partner in the strict sense of the term, but he is our guarantee that we will see our young adult daughters every week. I accept that, too.
Two weeks ago, we autographed a couple books for Joe, a new friend. For our memoir, Love By the Glass, Tasting Notes From a Marriage, we wrote that we hoped his glass will always be full. For our second book, The Wall Street Journal Guide to Wine, New and Improved, we urged him to remember that life is too short to drink bad wine. All of this reminded me of another Dorothy — the late, great writer, Dorothy Parker, who famously wrote: "Three be the things I shall never attain: Envy, content, and sufficient Champagne."
Sufficient Champagne. What a marvelous notion!
On our first trip to France, we drove northeast of Paris to the town of Reims to start our exploration of French wines in France with, of course, Champagne. In Reims and nearby Épernay, there are famous Champagne houses that produced bottles that were or would soon be close to our hearts. John had proposed over a bottle of 1974 Louis Roederer Cristal. When Media was born, we'd touched her lips in the delivery room with a drop of 1979 Salon le Mesnil. We touched Zoë's lips with Taittinger, our wedding Champagne, when she was born on the day the movers arrived in Manhattan with our possessions from Miami. John had to run out to find a bottle of bubbly because all of ours were still on the truck.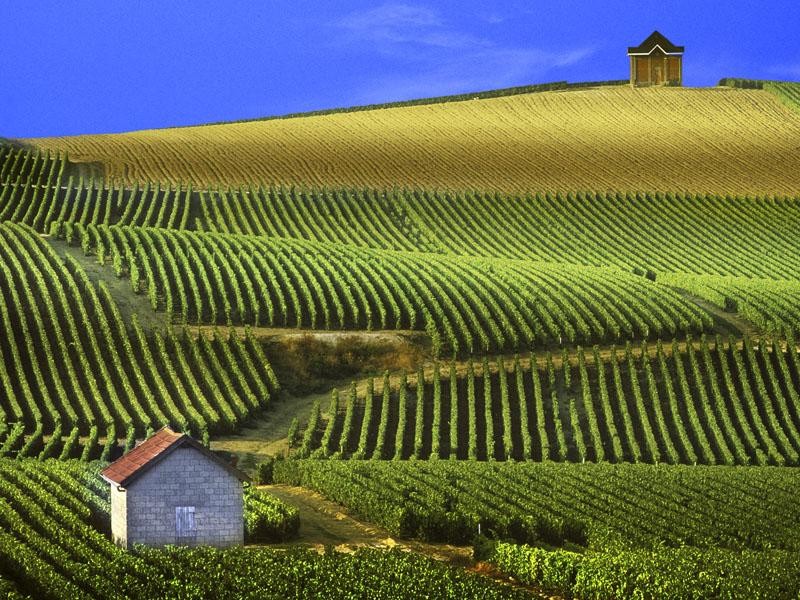 Champagne is in far northern France and the cold temperatures in the region and the diversity of soils are central to the taste of the three grapes from which Champagnes are made: Chardonnay, Pinot Meunier (or just Meunier), and Pinot Noir.
"The low annual average temperature of 51 Fahrenheit in Champagne forces the vine roots to search deep down for food and water. At a deeper depth the vine also takes a larger amount of minerals from the soil, which give the Champagne its unique feature," writes Champagne expert Richard Juhlin in his book A Scent of Champagne: 8,000 Champagnes Tasted and Rated. He also writes that about 38% of the region's vines are Pinot Noir, 33% Pinot Meunier and 29% Chardonnay.
Champagnes made exclusively from Chardonnay are Blanc de Blancs. They are elegant, with notes of citrus, toast, yeast, and green apples. While all Champagnes do well with a wide variety of foods, I also enjoy sipping many Blanc de Blancs without food. Sometimes with mellower acidity, they can be romantic, feminine, floral. Chardonnay is the predominant grape in the region's pricy grand cru villages.
Those Champagnes from the dark-skinned two other varieties are Blanc de Noirs and their acidity makes them sing with food. They have flavors similar to the Blanc de Blancs, but are often more robust, masculine, crisp. Some Champagnes are a blend of all three types of grapes and these can be well-rounded crowd-pleasers. These are general descriptors, with many exceptions. The stunning Salon that we touched to Media's lips, for example, is 100% Chardonnay, but I would never call it feminine.
Champagnes are labeled according to sweetness. Brut, which is what you'll most often see, is dry. Extra Dry means it's a little sweet. Go figure. Extra Brut, Brut Zero, Brut Savage or Sauvage, Brut Nature or "no dosage" means it's really, really dry.
There are about 16,000 growers in Champagne and some have long-term contracts to some of the larger houses that, in their non-vintage brut iterations, make classic Champagnes that are appropriately well-loved and well-distributed. And as these things go, some are somewhat affordable (around $50). Names like Taittinger (Brut La Francais), Moët & Chandon (Impérial), and the three reliable Heidsiecks: Heidsieck & Co. Monopole NV Blue Top; Piper-Heidsieck Cuvée Brut; and Charles Heidsieck Brut Reserve.
Going up quickly in price, you'll find classics such as Bollinger RD (Recently Disgorged), Cristal, Krug Grande Cuvée, and the somewhat newer to many American consumers, Pierre Péters, Pol Roger Cuvee Winston Churchill, and Salon, to name a few that I've loved. These are pricier because of where the grapes grow, and the added attention and time they require to be ready to market. For instance, Salon is usually released 10 years after the vintage. Some of these are vintage, only made in great years. The Krug, notably, is not vintage-dated.
Some growers make their own Champagnes and these are distinctive, highly personal wines. They tend to deliver more bang for your buck because they aren't well known. Over the past couple of years, I've given John and friends bottles of non-vintage Doyard Champagne Brut "Cuvée Vendémiaire" and José Michel et Fils Pinot Meunier Champagne. The Doyard is 100% Chardonnay, was partially fermented and aged in oak and was kept on its lees for five years. It has a lovely richness. The José Michel et Fils is 100% Pinot Meunier and is almost austere, bracing.
There's a little code on bottles of Champagne, two letters, that tell you about their origins. While there are several pairs that mean different things, what you'll most often see is NM, Négociant manipulant. These Champagne makers, including most of the larger houses, make their Champagnes from purchased grapes. The other one you're likely to see, although not as much, is RM, Récoltant manipulant. These are Grower's Champagnes, made by the people who grow the grapes. Sometimes you'll see CM, Coopérative de Manipulation, which means it's a cooperative's wine.
On New Year's Eve, we'll be drinking either the Doyard or the José Michel et Fils that I gave John. We have a variety of flutes, but we'll be using the fine, etched coupes with hollow stems that John's mother gave him to propose to me. They were a wedding present from her sister, the most special and sentimental things that she owned, and I love them.
Wishing you the best!