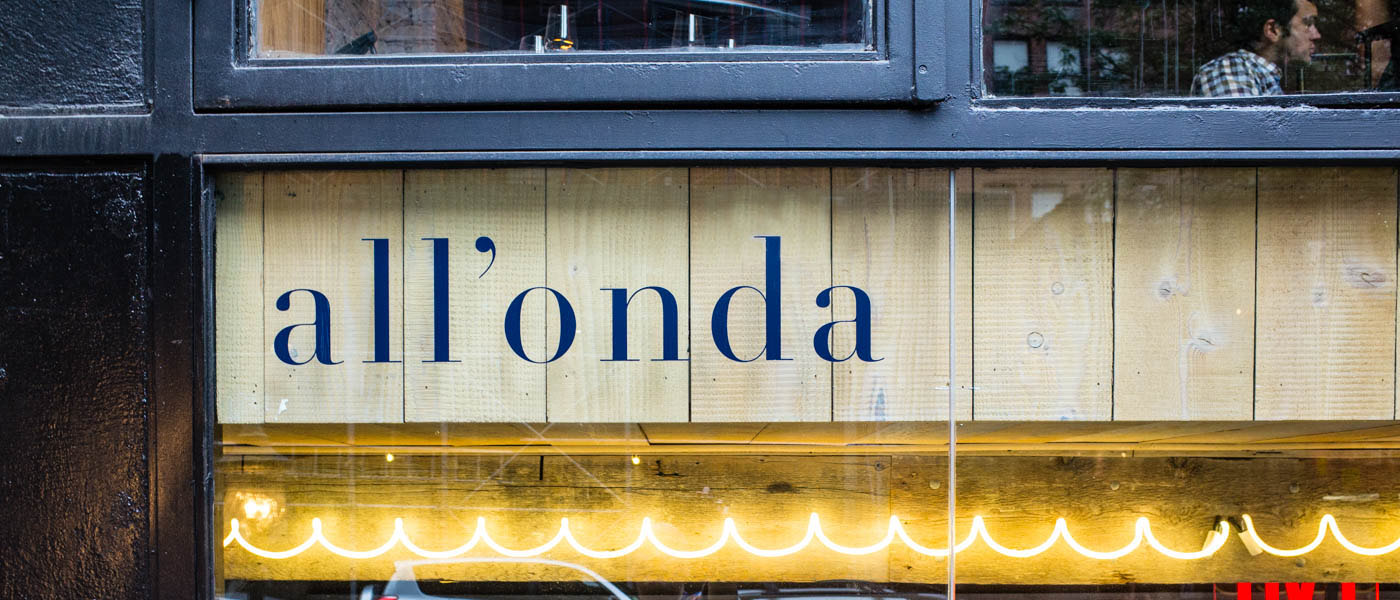 Perhaps picking up where he left off with his 2013 article "The 12 Best Restaurants in New York for Wine," New York Times wine critic Eric Asimov's latest, "Standout Wine Lists in New York City," features 10 of New York City's most under-the-radar restaurants for wine. Asimov's list ranges from the established (David Chang's list of 56 selections for $56 dollars, plus 56 more, at Má Pêche) to the up-and-coming (Greenwich Village's All'Onda, opened in December of last year, named one of "NYC's Best Value Wine Lists" by Zagat in February, and a New York Times Critics' Pick in March).
Other surprises include a SoHo burger joint (B&B Wine Pub, pictured below), a steakhouse in Queens (M. Wells Steakhouse), and a pizza joint in Bushwick (Roberta's).
Surprisingly absent from Asimov's list is a number of restaurants named to Wine Enthusiast's 100 Best Wine Restaurants in America, such as Amali (which was also named one of Zagat's Best Value Wine Lists in NYC), Betony, and Narcissa, as well as several restaurants from The World of Fine Wine's inaugural "World's Best Wine Lists", including Best-Overall-in-Region- and Jury-Prize-winner Hearth (which was also a New York Times Critics' Pick in October of last year).
But, regardless of his selections, Asimov's list makes one thing perfectly clear: "Great wine lists don't need to be epic length. They don't require classic, expensive bottles. And they don't appear only in the conventional places. Some of the best lists, in fact, show up where you least expect them."