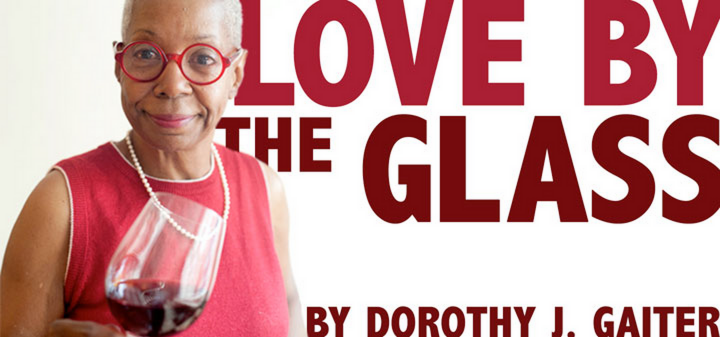 Since we began drinking wine, John and I always said that if we were stuck on an island with only one type, we'd want it to be Barolo. We believed we could feel Barolo in our veins and if we were on that island, it would help us survive. And, well, if Barolo didn't save us, we'd die happy after whiling away drinking it and doing something... else.
Barolo is wine royalty in Italy, a member of the wine world stratum that includes the best Bordeaux in France and the best Cabernet Sauvignon in California. There are not many producers of this famous long-lived wine from the Piedmont region in the north, and the best known — Ceretto, Aldo Conterno, and Gaja among others — can be pricey.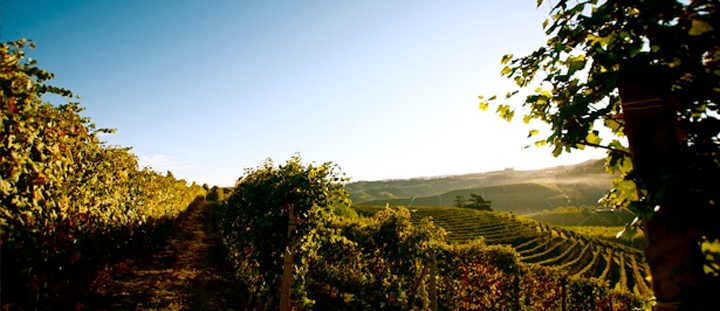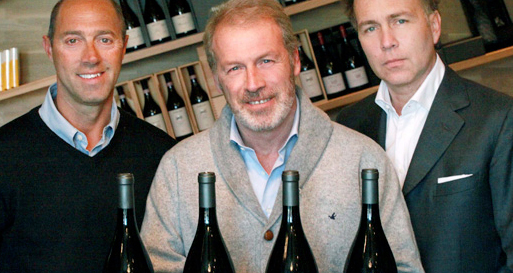 One lesser-well known but old favorite of ours is Damilano, based outside the town of Barolo near Alba, or truffle heaven. Since 1997, Paolo Damilano, his brother Mario, and their cousin, Guido, have run the business that their great-grandfather started in 1890. Following his grandfather's instructions, delivered when he was a little boy, Paolo was in New York last week.
'"Not long before my grandfather died, in 1998, he said to me, 'You must learn English and travel a lot because our wines will travel,'" Paola, 49, told me. He looks like a genial mashup of Christopher Walken and Michael Keaton, and has the timing of a comic.
Waiting a beat, with a smile spreading, he added, "As you can tell, my English is not so good, but the wines do travel."
I quickly assured him that his English was far superior to my Italian. When John and I first went to Italy in the 1980s to taste Barolo at its source, Bill Grueskin, a colleague who had lived in Rome, taught me seven phrases I might need. Most important: Possiamo assaggiare un po' del Suo vino e forse ne compriamo una bottiglia? which he said means, "May we taste your wine and perhaps buy a bottle?" We used that a lot.
Barolo is made 100% from the late-ripening Nebbiolo grape, the name coming from the Italian word nebbia, which means fog. As a thick blanket of the stuff cascades over the late-ripening grapes in the Langhe hills in the Piedmont region, it cools and protects the grapes as they grow to perfect ripeness. It is an amazing, eerie sight.
Damilano's wines do indeed travel. About 70 percent of total production is sold in the U.S. The rest goes to 26 other countries. The family owns and rents vineyards in choice areas in the communes and townships of La Morra, Barolo, Serralunga, Verduno, and Grinzane Cavour to name a few. Some have soil types that produce fresher, earlier drinking styles; others more structured, powerful wines. Damilano said his family controls about two-thirds of the cru vineyard Cannubi, which the Oxford Companion to Wine places on its short list of Barolo's "finest crus." Damilano also makes a cru Brunate and a cru Cerequio, vineyards that are also on that book's short list.
Back in 2005, when John and I tasted Barolos under $60 from the 2000 vintage for our column in The Wall Street Journal, a Damilano Cannubi, its flagship single-vineyard Barolo, was our best of tasting. We wrote of that wine, which cost $59.99: "Hard as a rock at first. Massive, tough wine. Very young. Tight as a drum. Later, it's increasingly earthy and rich and soulful. Great fruit wound so tightly it seems to vibrate. Intense and haunting. Imagine sweet, fermented earth."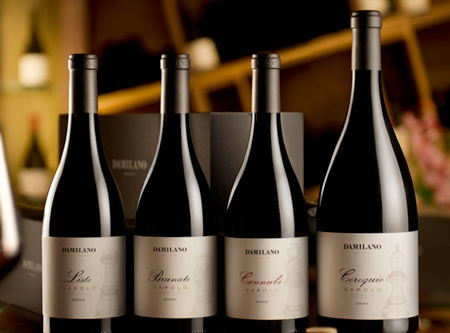 That same year, Damilano's 2001 entry-level Barolo made the Wine Spectator's Top 100 Wines list. Since the 2003 vintage, that wine is now called Lecinquevigne. As its name implies, it's from five vineyards. The current release is the 2010, and while it's a drink-now Barolo, it's a solid introduction to the type. Still, it lacks the complexity of the 2009 Cannubi and my favorite of the Damilano crus, the mineral-rich 2008 Liste, which both retail for around $85, about twice the Lecinquevigne's price. Winemaking consultant, Beppe Caviola, whom Italian wine authority Gambero Rosso named Winemaker of the Year in 2002, helps craft Damilano's wines. Regulations state that Barolo must age a minimum of three years, at least two of those in wood. Once bottled, they require even more years of aging. The best Barolo can age for many decades and Paolo said he recently had one from his birth year, 1965, and it was fantastic.
Barolo classically has a nose of dried rose petals and a whiff of tar. I also think it smells like rich earth, tobacco, and truffles. Its taste reminds me of black cherries and strong, tannic black tea. Think of all of that boiled down, a heady reduction, with ample acidity. Intense. Concentrated. Muscular. A thought-provoking, complex and sometimes challenging wine that requires small sips.
The 2010 Lecinquevigne tastes like a junior version of that, a more modern, easier-drinking, fruitier style, than the traditional style we grew up with. In fact, for years Barolo makers have been divided over the more challenging traditional and earlier and easier drinking modern styles. Damilano embraces the junior label for this wine, but says he makes "mostly traditional" style wines. The Lecinquevigne is their best-seller and while it is intended to be enjoyed young, he says it can improve for about 30 years.
While Paolo and his brother and cousin are the fourth generation to run the family business, they are the third generation named Damilano.
"The first generation builds the business, the second maintains it, and the third destroys it," Paolo quipped. Pause. "Let us hope that does not happen."
Paolo said he associated the quote with the Fiat car empire of Italy, but apparently in 1886, Andrew Carnegie, the American steel business titan and philanthropist, coined another version: "It is but three generations in America from shirt sleeves to shirt sleeves."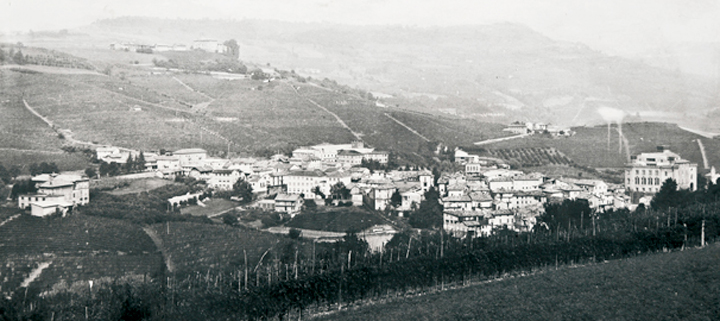 The way the Damilano cousins have been heading, they shouldn't have to worry about their company going toes-up on their watch. The family business encompasses three divisions: mineral water, a pasta shop and restaurant in Turin called Pastificio DeFilippis, and the wine business. Already, he said, a member of the next generation has begun working at the mineral water company.
What would their great-grandfather think of where they are now, I asked Paolo. "He would be very proud because we are expanding our market everywhere, not just the figures but also the quality. We feel that we not only carry the flag of Cannubi, of Barolo, all over the world, but we represent the vineyards of our country. This is not only a job." Very seriously said.
Dorothy J. Gaiter conceived and wrote The Wall Street Journal's wine column, "Tastings," from 1998 to 2010 with her husband, John Brecher. She has been tasting and studying wine since 1973. She has had a distinguished career in journalism as a reporter, editor, columnist, and editorial writer at The Miami Herald and The New York Times, as well as at The Journal.