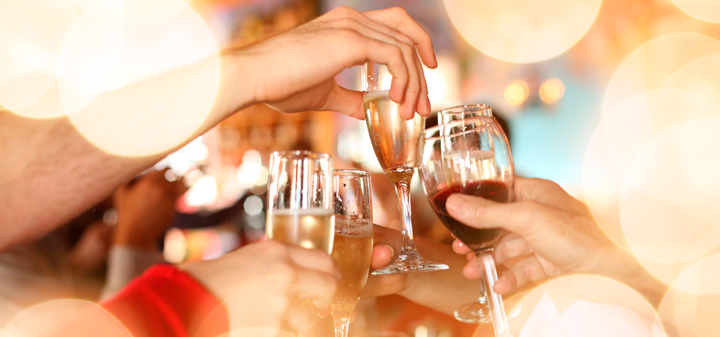 As we gear up for the fortnight-long bender we have affectionately become accustomed to over Christmas and the New Year, you'll want to stock your cellar and fridge up with wines for almost every occasion. To avoid darting out to a 7-Eleven mid-celebration, here are five tips for picking your wine stash for this holiday season.
Pre-Party (and Post-Party) Bubbles

There is nothing quite like the clink of Champagne glasses on New Year's Eve, but sparkling wine doesn't need to be reserved for the 31st only. A sparkling wine is a great way to start a festive celebration and is the perfect pick-me-up when you face three hours of washing-up or cleaning the day after. Store some serious bubbly (try Champagne, English sparkling wine or sparkling wine with long lees ageing) for pairing with food or for the momentous striking of midnight on New Year, while party-popping Prosecco, pocket-friendly Cava and sweeter Asti or sparkling Moscato will be easily enjoyed during canapé hour or for a motivational morning mimosa.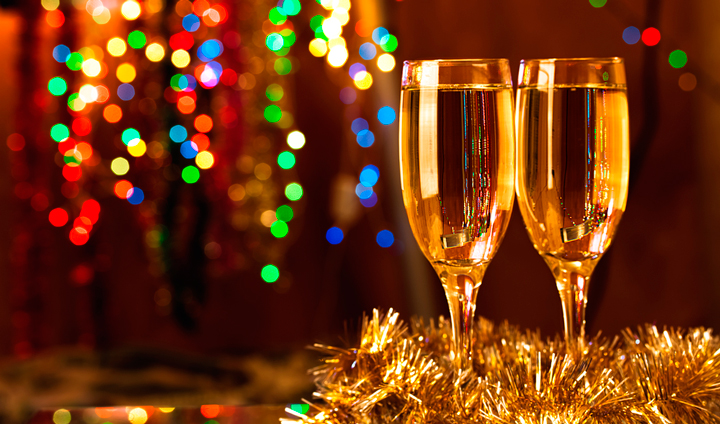 An Appetizing Chardonnay
It is high time to say good riddance to the days ABC (Anything But Chardonnay). As we all turn a new leaf, so should any negative opinion on Chardonnay as this classic variety can be an excellent all-rounder for appetizers on any festive occasion. Go for mineral-driven, lively and fresh Chardonnays with little to no oak influence for all-round pairing abilities. Try French Chablis for the classic style; unoaked Chardonnay from Casablanca or Limari in Chile for mineral, bright and well-priced versions; and unoaked Oregon or Sonoma Chardonnay for a more fruit-forward option.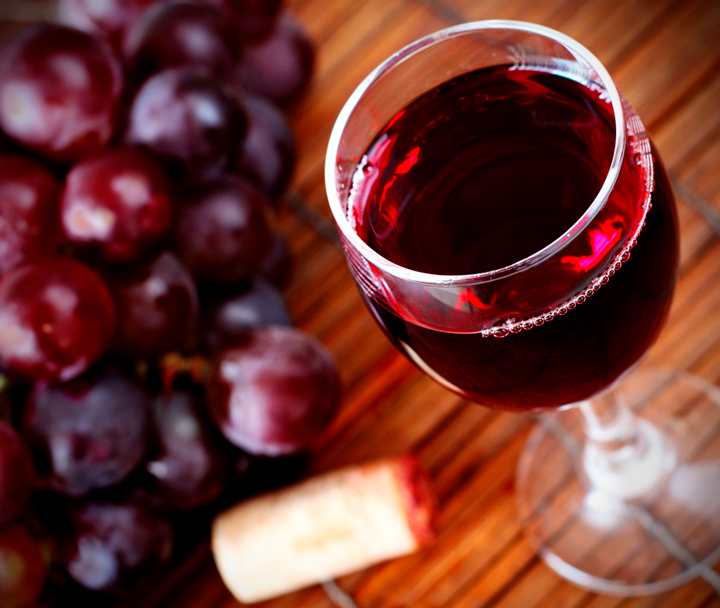 Catch-All Reds
It isn't easy picking reds to go with a myriad of meals this season — go too light and the wine will go unnoticed, go too heavy and you'll send everyone to sleep. Pick up some reds on the lighter end of the scale like Pinot Noir, Beaujolais Nouveau (Gamay), Austrian Zweigelt or St. Laurent, Cinsault, or South African Pinotage for wines with attractive fruit on the nose but lower tannin and a fresh finish to pair well with lighter meat dishes, fish, poultry and mixed buffets. If you want to go with a bit more body try other all-round table pleasers like good quality Merlot, Zinfandel, Chilean Carmenere, Spanish Grenacha, Côtes du Rhône (or GSM blends), Sangiovese, Argentine Bonarda and even Cabernet Franc. These will pair well with roasted meats (and pasta and pizza if you are having cheeky leftovers).
Finishing on a Sweet Note
Whether you are bringing out a cheese platter, want to serve your Christmas pudding or fruit cake, or perhaps have a chocolate dessert to share, you'll want a sweet wine on hand to go at the end of the gathering. Sweet white wines (like French Sauternes, or late harvest Sauvignon Blanc) go particularly well with salty blue cheese, as does Port. Late Harvest Riesling is also a fab pair for creamy goat's cheese or white cheddar. The booze-soaked fruit cake requires a weighty sweet wine, so try a Tawny Port or Tokaji. Port is also a good partner for your chocolate fantasies (although try Ruby this time), as is Sherry. And Madeira practically has a super power when it comes to pairing with chocolate (especially the fruitier kind).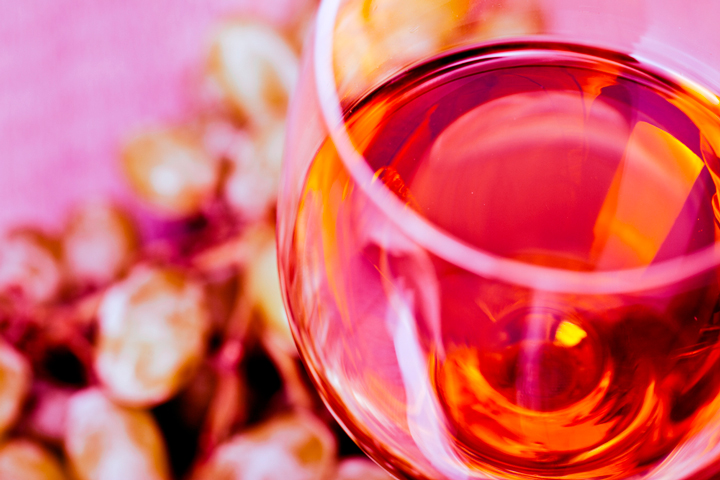 Leftovers... Think Pink!
The holiday season can feel like a never-ending parade of leftovers. Turn that leftover beef into a refreshing thai salad, turn the leftover turkey into enchiladas or noodles, or have a second-wind buffet spread with everything and anything. Your wine partner in crime? Rosé. Light enough and with a good acidity to get your through the day, but a little bit more body to carry off a combination of flavors and textures.
Having Turkey for your holiday dinner? Then be sure to take a look at "The Perfect Wine Pariings for Your Thanksgiving Feast."