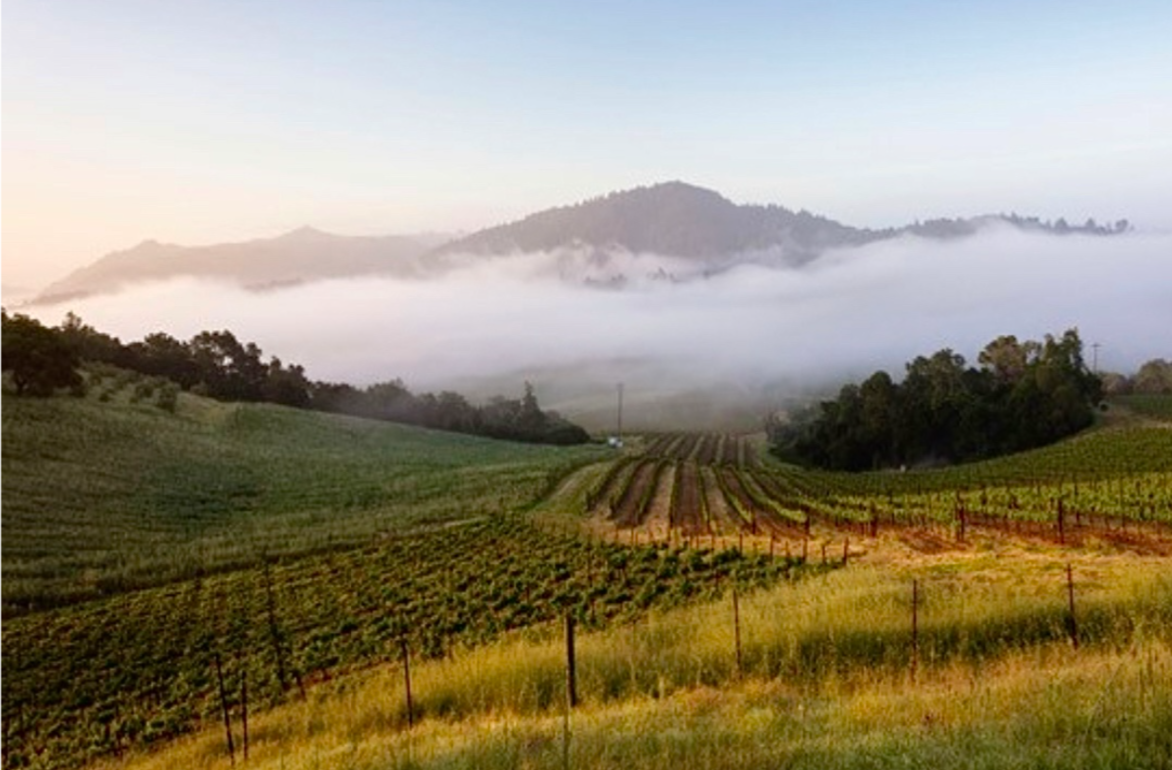 Pinot Noir is known as the heartbreak grape. A thin-skinned variety that easily succumbs to weather damage and rot, it requires just the right climatic conditions to thrive: a cool climate with plenty of fruit-ripening sunshine. The benchmark for Pinot Noir is the French region of Burgundy, from which grape growers all over the world draw inspiration. Wine writer Jancis Robinson wrote in 1986, in her book Vines, Grapes and Wines, "So alluring is the goal of making even the faintest shadow of great red burgundy in the newer wine regions that the task has become almost a fetish with quality-minded winemakers."
Today there are many wine growing regions, from New Zealand to Oregon and New York State, that produce their own fine examples of this extraordinary wine. California, known for hot temperatures, wouldn't seem like an ideal location to grow Pinot Noir, but the grape is widely planted throughout the state, with the best results coming from cooler areas close to the Pacific Ocean. One place the grape shines is Sonoma County, a vast area whose topography includes more than 55 miles of breathtaking California coastline.
Pinot Noir was first planted in Sonoma County in the late 1960s. At the time, Chardonnay was the darling of the region, but two visionary wine growers, Joe Rochioli and Joseph Swan, believed that the red grape they so admired from Burgundy could also thrive in Sonoma. They re-planted some of their vineyards with Pinot Noir and the results were as hoped: stunning wines with bright red fruit flavors, with a bit of California sunshine in every bottle. The grape's popularity took off in the '80s and '90s, and today 20% of Sonoma's vineyards are planted with Pinot Noir.
The A-List Sonoma Pinot Noir
Within the Sonoma County, there are three AVAs (American Viticultural Areas) known to produce some of California's finest Pinot Noir.
"Sonoma Coast, Russian River Valley, and Carneros," says Michael Haney, Executive Director of Sonoma County Vintners, "are appellations that depend on ocean breezes and reliable fog layers to shield grapes from the summer heat and allow for increased grape 'hang time.' The grapes stay on the vine long enough to develop rich fruit characteristics and layers of flavors."
And while these stylistic similiarities are evident, there are also subtle differences between them, mostly determined by each area's unique microclimates.
How can you figure out your favorite style? Reading about the three areas is a great start, but following the advice of wine writer Alexis Lichine (1913-1989) is a lot more fun. "When it comes to wine," he says, "I tell people to throw away the vintage charts and invest in a corkscrew. The best way to learn about wine is the drinking."
The Russian River Valley, A Garden of Eden
Russian River Valley's rolling hills have been filled with farmers for generations, and today, this sub-region of the Sonoma Coast AVA is synonymous with elegant, world-class Pinot Noir and Chardonnay.

Joe Nielsen, Winemaking Director at Ram's Gate Winery, says that generally speaking, Russian River Valley is the warmest of the three appellations and the wines tend to be fuller bodied. "Russian River Pinot tends to exude more intense fruit," he says, "and sometimes less of the baking spices and umami qualities we find from, for example, the cooler pockets of the Sonoma Coast AVA."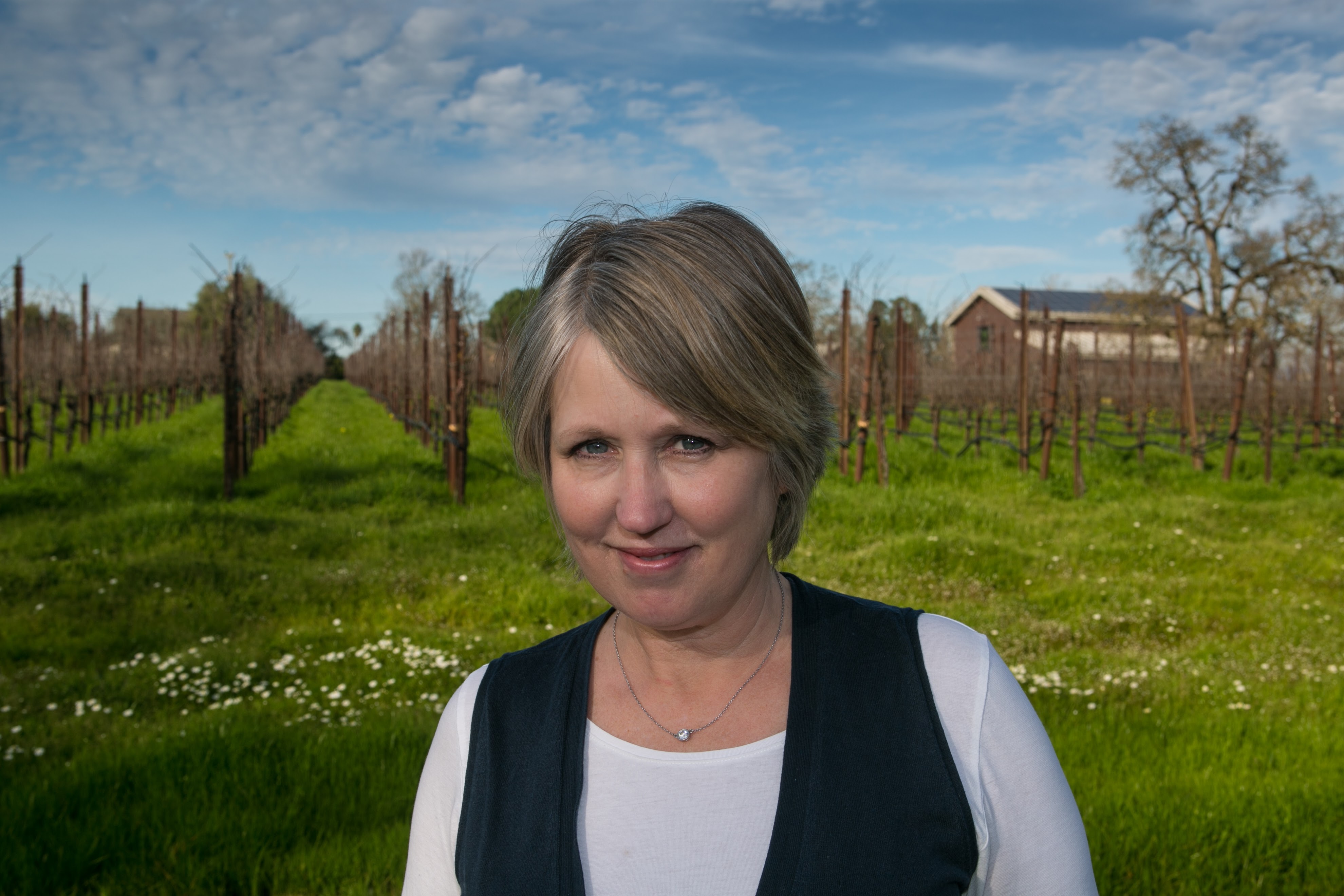 Kathleen Inman, owner and winemaker of Russian River Valley's Inman Family Wines, believes there are only a few places in the world where Pinot Noir can thrive, and the Russian River Valley is one of them. "Pinot Noir is rather high maintenance," says Inman (photo, left). "Though I prefer to say it just has high standards. It is a very delicate and particular grape when it comes to soil and climate, and the elevation and climate here—with the dry seasons in the summer and the marine layer that comes in from the coast in the mornings—come together to make the perfect conditions to grow Pinot Noir."
Inman also gives credit to the wide array of soils. "We have so many different soil types," she says, "from sandy loam to gold ridge and more, which means we have a huge amount of diversity in single vineyard Pinots. But it also means we can bring together grapes from vineyards around the valley and ultimately craft the best Pinot Noir on the west coast."
Carneros, Inman says, can be a little too warm, while Sonoma Coast is sometimes not warm enough. "As Goldilocks would say, the Russian River Valley is 'just right,'" she says.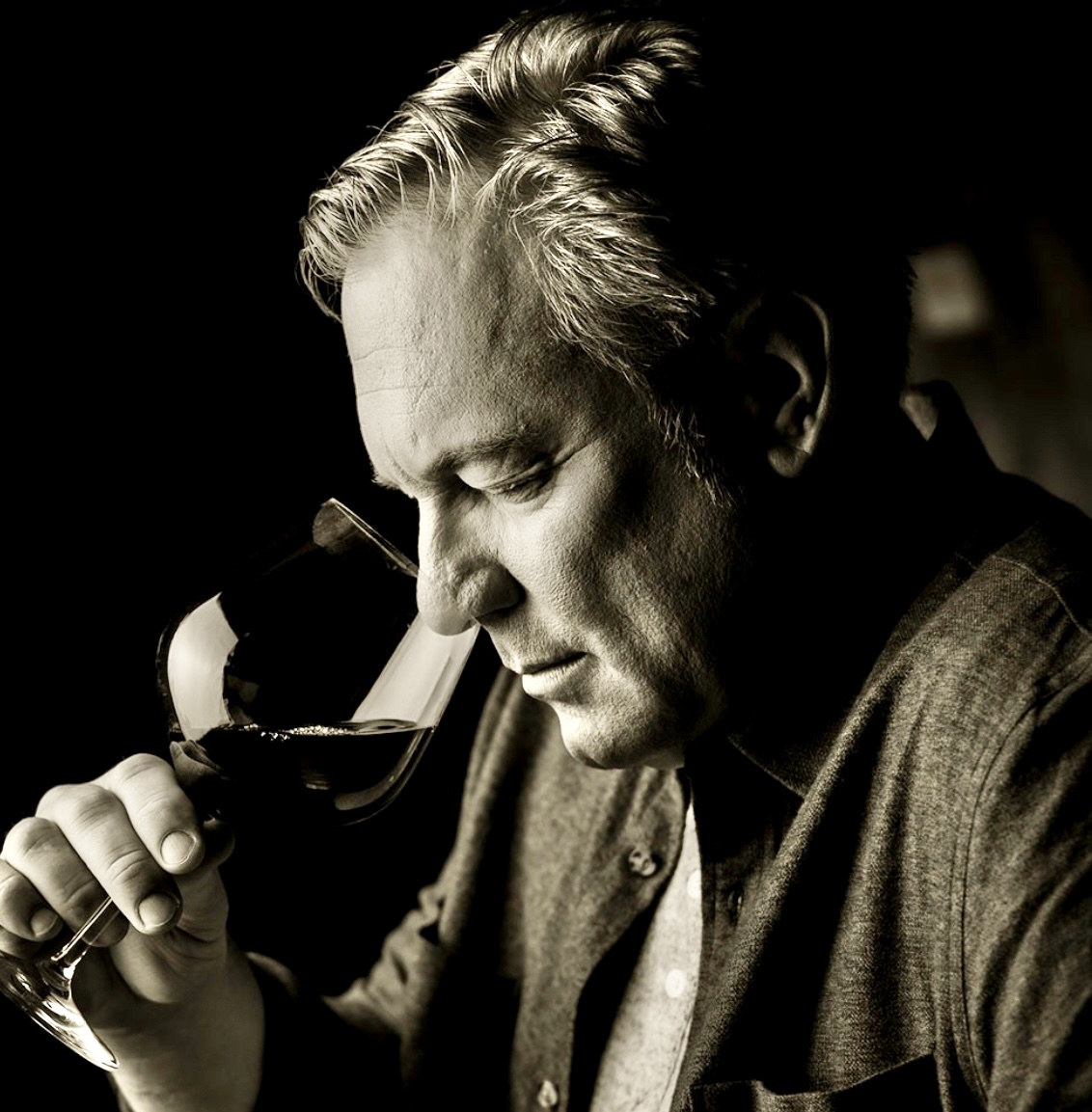 Michael Browne (photo, right), co-founder of Kosta Browne and now owner of Cirq and Chev wineries, agrees. He calls the Russian River Valley a Garden of Eden, where everything grows well, from "grasses and trees, to animals and people."
As for grapevines, Browne says that what grows best is Pinot Noir and Chardonnay. "There's some Zinfandel growing here and some Cabernet," he says, "but I, personally, would never plant Cabernet in the Russian River Valley. Leave that to Napa; that's Cabernet country."
Before becoming a winemaker, Browne, with what he now admits was extreme naivety, thought that Pinot Noir made "insipid, anorexic wines." It wasn't until his first taste—straight from a barrel—of Williams Selyem's 1991 RRV Allen Vineyard that turned him into a "believer of the grape" and changed the course of his life.
"I smelled it and I thought, 'There's something going on here. There's some magic in this bottle,'" says Browne. "And then I tasted it, and the only way I can explain it is that my head came off my shoulders, turned around and got replanted in a different way, and I said, 'I want to do that!'
When Browne heard people say that Pinot Noir is the hardest grape to grow, he simply said, 'Well, let's start there.'" And as luck and hard work would have it, in short time, Kosta Browne became some of the region's most sought-after wines; their 2009 Sonoma Coast Pinot Noir was named #1 Wine Spectator Wine of the Year in 2011.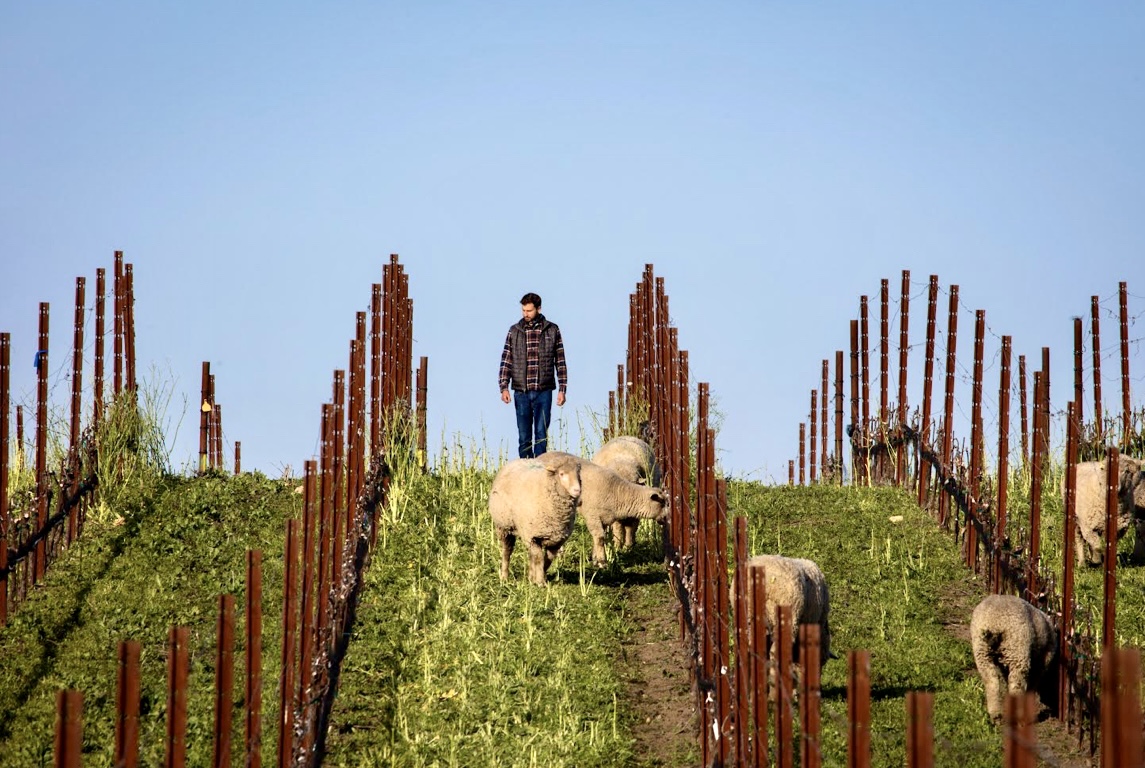 Tony Chapman, (photo, left) Director of Winegrowing for The Donum Estate, says that the Russian River Valley's cooling fog is a common sight in the afternoons. "The Russian River AVA has some of the biggest diurnal shifts in Sonoma," says Chapman, "which is crucial since the summers are usually dry and warm with heat waves occurring occasionally. The cool nights allow for slower ripening and stretch out the growing season. Most of our Russian River Pinot is picked after the majority of our Carneros fruit."
Like Nielsen, Chapman notes that his Russian River Valley Pinots are fuller-bodied than their Carneros versions. He attributes the difference to the alluvial and loamy soils with good drainage found in Donum's Russian River Valley vineyards, whereas the soils in Carneros consist of clay. "We find more phenolic ripeness and dark fruit forward tones on wines from our Winside Vineyard in Russian River than from our Carneros sites," he says.

Sonoma Coast
Sonoma Coast Pinot Noir can be tough to define. The appellation is huge, extending from San Pablo Bay to the border of Mendocino, and consists of eight sub-regions whose proximity to the Pacific Ocean makes a big difference in the style of the wine. The areas closest to the ocean tend to make lean and mineral-driven wines with lighter body, more acidity and pronounced floral and red fruit characteristics.
Many producers source Pinot Noir from a variety of the sub-appellations, making blends that are able to meld the best characteristics of fruit from diverse areas. Ram's Gate's Sonoma Coast Pinot Noir is sourced from several Sonoma Coast sub-AVAs, such as Russian River Valley, Petaluma Gap, as well as the Sonoma Coast AVA itself. "This bottling highlights the diversity of the terroir," says Nielsen. "It includes cool-climate pockets where the fruit is blackberry and cranberry, with hints of rhubarb and baking spices. We love sites that retain natural acidity and are vibrant and alive."
Over at Donum, Chapman says that he's most excited about their newest 20-acre estate vineyard project on what is sometimes called the "true" Sonoma Coast, only a few miles from the Pacific Ocean. "The proximity to the Pacific has major impacts on the vines and fruit," says Chapman, "and we believe that this vineyard has the potential to grow some of Sonoma Coast's most profound wine." Chapman says Pinot grown close to the coast tends to carry crisp acid, wild berry fruit flavors, elegant spice and minerality with earthiness and hints of currant on the nose.
Wine growers know that the closer you get to the coast, the riskier it is to grow Pinot Noir, but many are willing to take a chance. One of the Sonoma Coast's sub-regions, Fort Ross-Seaview, is a remote and rugged area, so close to the ocean that it is referred to as "extreme Sonoma Coast." The vineyards here are planted on steep coastal ridges at elevations of 920 to 1,800 feet and are affected by cool, wet conditions with morning fog, strong winds and over 100 inches of rain per year. Pinot Noir wines from Fort Ross-Seaview are usually more deeply colored, intensely flavored, and able to age for decades. With daytime summer temperatures in the mid-60s to low 70s, the sugar in the grapes is moderated, resulting in wines with bright fruit and spice notes, low alcohol and high acidity.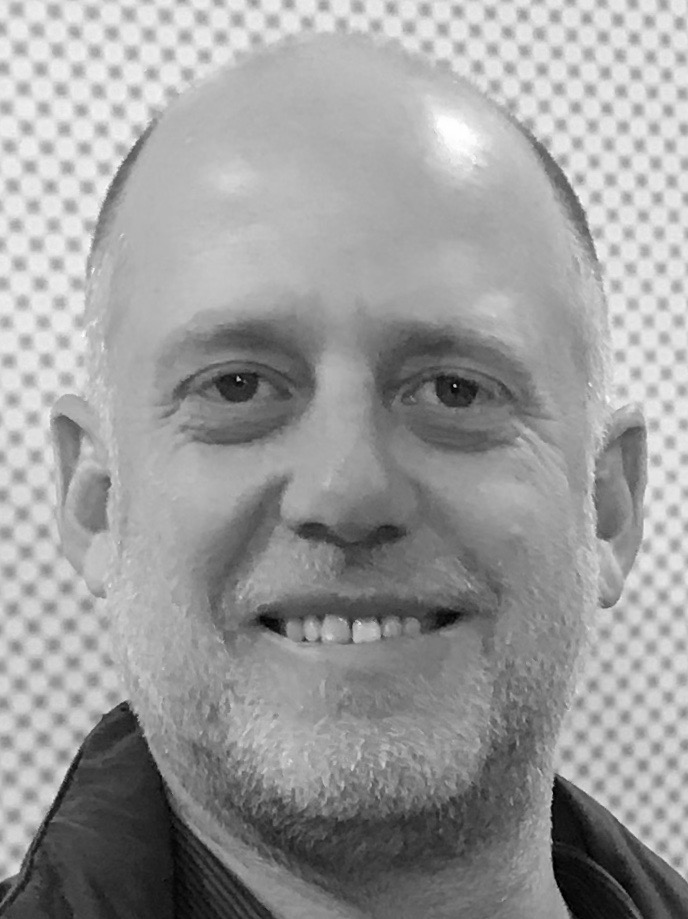 "There's huge pressure in terms of fungus and funkiness because of the fog," says Ross Cobb (photo, right) in a 2019 interview with Grape Collective. Cobb Wines vineyards are located in Fort Ross-Seaview, just a few miles from the Pacific Ocean. "A lot of people don't like growing grapes on the coast," he says, "especially a thin-skinned variety like Pinot Noir. It's really risky, but it produces some beautiful wines."
Cobb notes that the wines from his AVA tend to be pricier, mostly due to low-yielding vineyards. "The yields out on the coast are typically half of what they are in the Russian River Valley just five miles east of us," he says.
Another Sonoma Coast sub-appellation with cold ocean winds and summer fog is the Petaluma Gap AVA, an area which extends in a band from the Pacific Ocean to San Pablo Bay. Erica Stancliff (photo, below) is the winemaker at Pfendler Vineyards, whose vines grow at various elevations on the southwest-facing slope of Sonoma Mountain. She says that when opening a bottle of Pinot Noir from Petaluma Gap, people can expect a very rich and deep color, followed by intense aromatics, balanced acidity and silky tannins.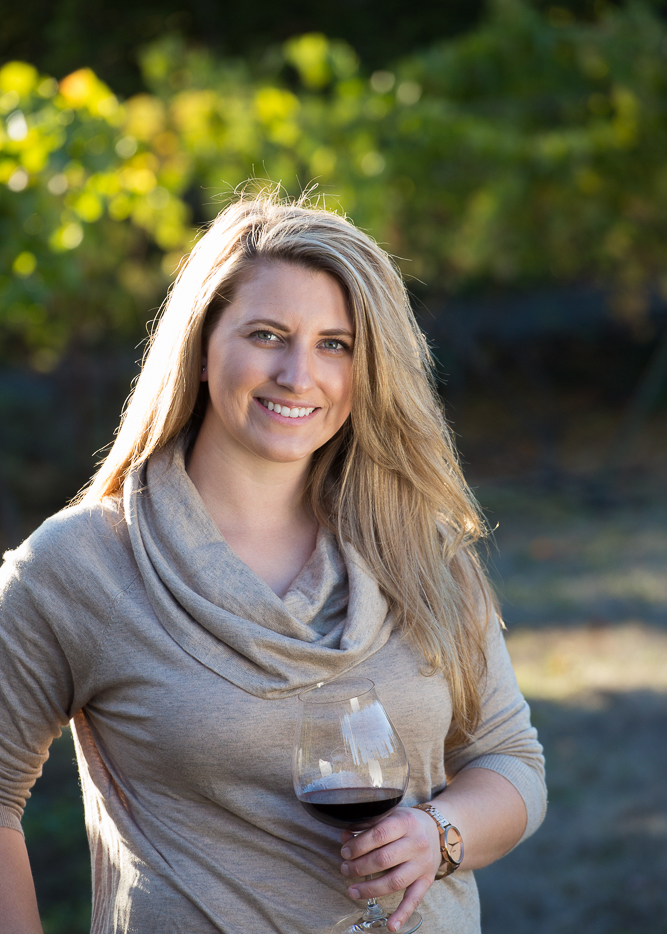 "The Petaluma Gap is an amazing area to grow Pinot Noir because of the coastal influence and most notably the wind," says Stancliff. "The wind has a substantial effect on the grapes by creating a long ripening window and thicker skin, which in turn gives more color and phenolic concentration from the already small Pinot Noir berries. The grapes have an amazing balance between acidity and flavors come harvest."
Tom Darling of Darling Wines has been sourcing grapes from Petaluma Gap since the winery's inception in 2017. Darling believes that the area produces some of the most nuanced Pinot Noir in California, with higher natural acid retention and greater depth of texture in the wines. Additionally, he says, a signature component of its wines is an "earthy, savory edge" that complements the fresh fruit notes often seen in Sonoma Coast Pinot Noir.
Darling agrees with Stancliff that the cool coastal influences of the Petaluma Gap is what drives the style of the wines, and says that the morning fog and afternoon wind act as an air conditioner to keep temperatures in the canopy cool.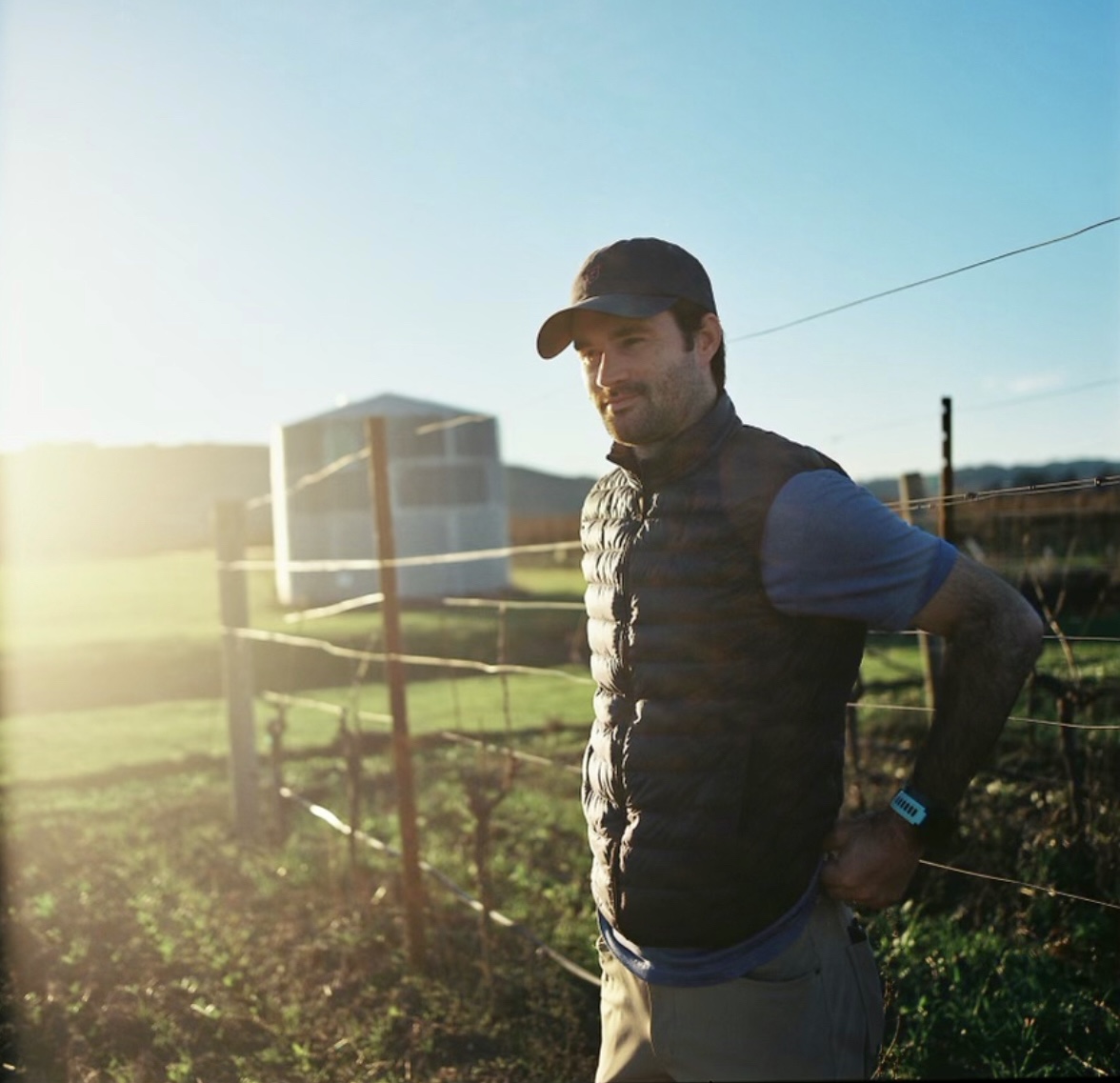 "Once the fog burns off mid morning," he says, "the grapes continue their ripening process into the mid-afternoon which is when the high winds pick up, which further delays ripening as the vines tend to slow down in these windy conditions. With these factors, Pinot Noir tends to grow very well as it is a fickle grape and too much heat can really hurt its development on the vine."
Darling (photo, right) adds that growing grapes in coastal, high elevation Fort Ross-Seaview is very different from growing grapes in the warmer, lower elevation Russian River Valley, which is very different from growing grapes in the windy, fog-laden Petaluma Gap. "All of these areas express different personalities in the finished wines," he says, "so further defining those areas can only help us build our identity, similar to how Burgundy and the rest of the Old World has done for hundreds of years."
Carneros
The Carneros region is split almost equally between Sonoma to the west, and Napa to the east. On the Sonoma side, Carneros is a small area of about 20 wineries and 8,000 vineyard acres. Compared with the Sonoma Coast and Russian River Valley, Carneros is a bit unknown, which is good news for consumers as the wines are less pricey and offer terrific value.
Carneros Pinot Noir is often described as having unique earth tones, along with herbal notes like cardamom, clove and truffle, and a soft, generous structure with ripe tannins. Chapman says that the fierce afternoon winds can make Carneros a difficult region to farm, but it creates wines that are full of character. He describes Donum's Carneros Pinot Noir as having lighter red fruited flavors alongside earthy, peppery, sassafras notes. He gives credit to the clay-rich soils for contributing to the wine's distinctiveness. "It is the soils," he says, "that are heavy in clay content and give Donum Estate's Carneros Pinot Noir vitality, a linear structure and ethereal textures."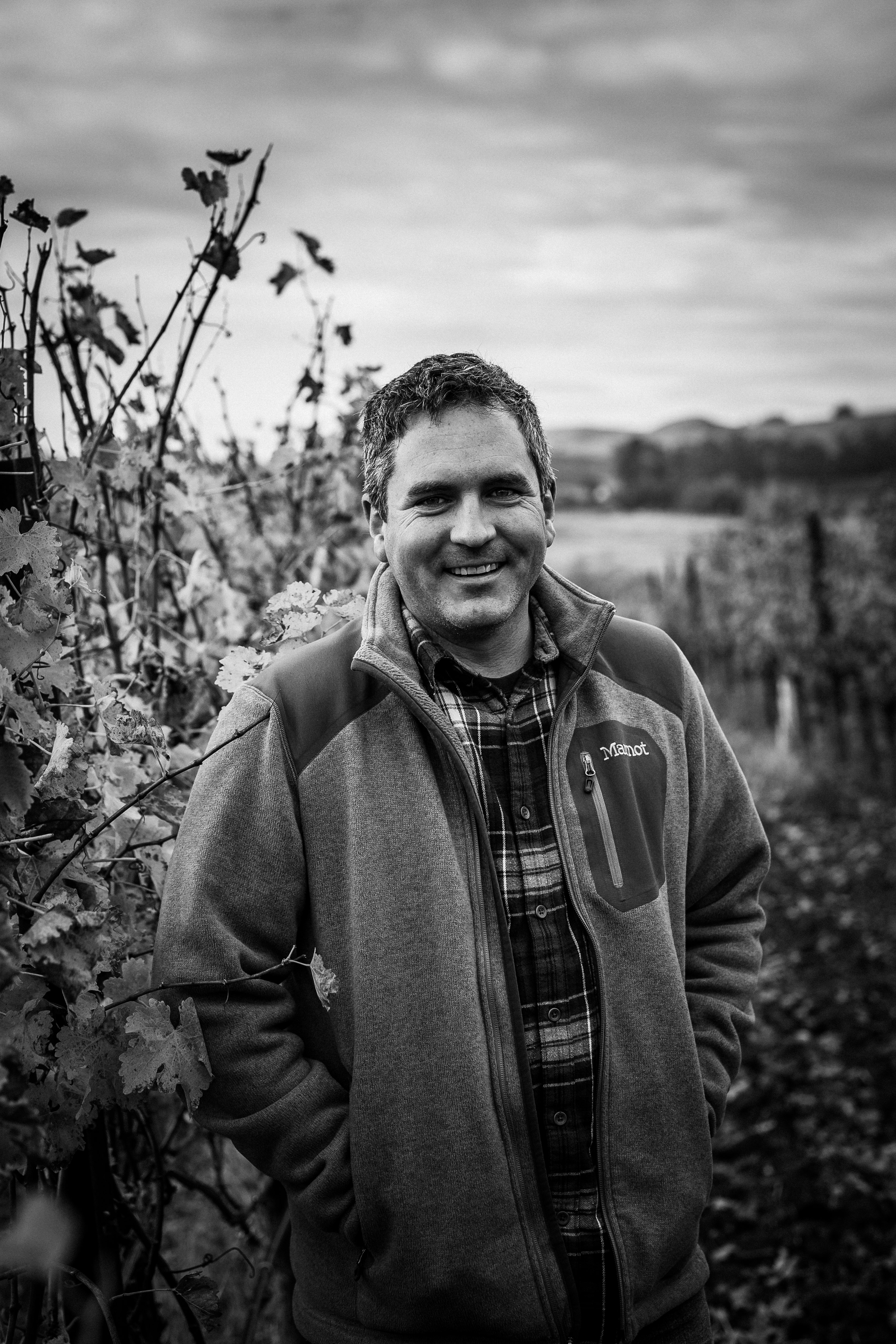 Nielsen (photo, left) says the most exciting Carneros wine that Ram's Gate produces is the Estate Pinot Noir, grown on a site that overlaps with Sonoma Valley and Sonoma Coast. "There is a long growing season and the wines mature at a relatively low Brix [estimated sugar content], and are marked by dark fruit and umami and are incredibly hedonistic."
Getting to Know Sonoma's Alluring Pinot Noir

Clearly, Pinot Noir has found its place throughout Sonoma County's cooler pockets, and is producing some of California's finest expressions of the grape. For wine lovers, these wines are worth seeking out and getting to know how they differ from each other. As Nielsen says, "You can't learn the difference without buying one from each appellation!"
I would say, "At least one!"