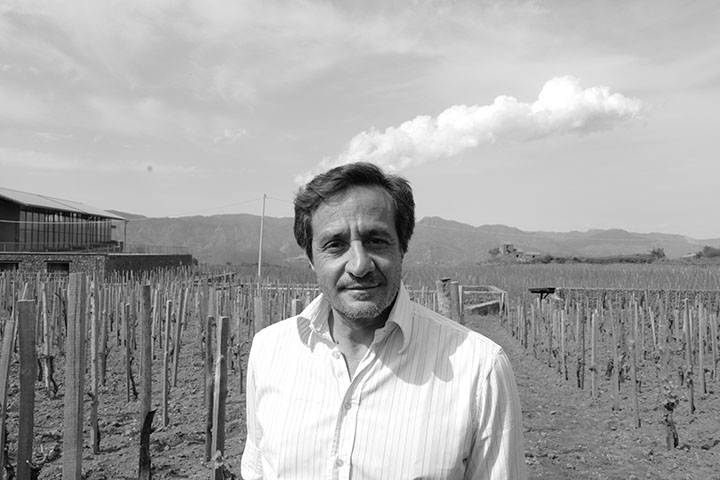 Mario Paoluzi is the owner of I Custodi, an artisanal winery located on the northern slope of Mt. Etna in Sicily. I Custodi refers to themselves as the "keepers" or the "guardians" of Mt. Etna's vineyards. Their mission is to preserve the land and traditions of the region as well as to respect the people.
Paoluzi teamed up with well-known and highly regarded oenologist Salvo Foti to produce wines from Etna's indigenous grapes using traditional methods dating back centuries. The winery is part of a very important association of Sicilian growers and producers called "I Vigneri," which dates back 500 years but has more recently been revived by Foti as a way to pass on the skills and techniques of grape growing and winemaking from older generations. As a result, previously abandoned vineyards have been revived and there has been a renewed interest in the wines of Etna.

Christopher Barnes: Mario, tell us a little bit about how you got into the wine business.

Mario Paoluzi: It was 2007. I was already here in Sicily, in Catania since 2001, since I moved here from Rome for a family business reason. And I had the chance to meet with Salvo Foti, who was following at the time a project called Il Cantante that...