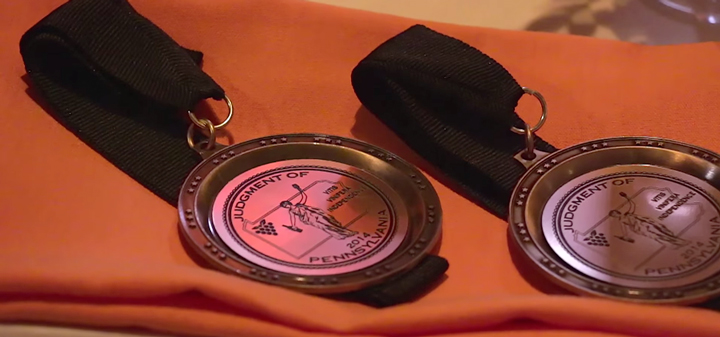 My home state of Pennsylvania has been making wine for about thirty years. In fact, a road trip to a local winery is what ignited my passion for wine, just over ten years ago. In hindsight, I can admit, Pennsylvania wines were not that good — but after seeing how they were made, and that the people producing them were essentially farmers, I was moved. I recognized that they were humbly trying to improve the quality of their juice and wanted to share it with the rest of the world.
The State has come a long way. We now have over 100 wineries in Pennsylvania and a small handful of them are making what I'd consider to be world-class wines. Improvements in site selection and vineyard management have helped immensely. Some have suggested that PA is where California was about twenty years ago: On the brink of making a name for itself in the wine world.
In that spirit, some passionate constituents of the Philadelphia hospitality scene thought it would be a fun promotional idea to conduct a friendly little competition: "The Judgement of Pennsylvania," loosely modeled after the famous Judgement of Paris in 1976. They put some of Pennsylvania's best wines up against those of California in a blind tasting. The event was hosted at the chic Philly Main Line restaurant, Nectar.
Curious? Watch the video to see how it all played out...
For more from Marc Supsic, visit WineLiving.info and be sure to follow him on Facebook, Twitter, and YouTube.