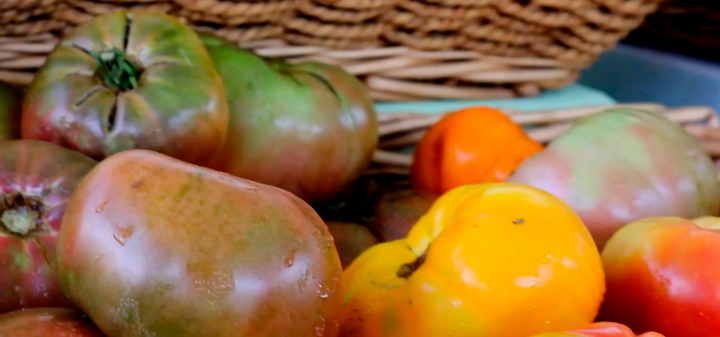 Author's Note: Wine and food go hand in hand, and the resurgence of small farm markets has definitely changed the way I eat, drink and live. Come take a detour with me as I celebrate the beauty of local, fresh and diverse. Travel the world with me to learn all about wine and spirits in a non-judgmental, hands-on, passionate and fun way. The idea is to teach you to discover what you like about wine to give you the tools and vocabulary to savor, appreciate and get more out of your glass every time you take a sip.
I've been meaning to make this video for some time now, but haven't gotten around to it 'cause, you know, it's right here in my back yard. We're at the local farmer's market here in Chestnut Hill, Philadelphia. And I wanted to bring you down here because most of my videos have to do with wine, but occasionally we talk about food and the culture that surrounds wine. Wine and food go hand in hand, so it makes sense that you would want the freshest, best produce possible.
I come here pretty much every week to get my food and produce and I couldn't be happier. If you're like me and grew up in the seventies and eighties, you had to go to a supermarket to get you food, and you know it wasn't always the best quality or even real in some cases. This is an excellent change in our culture that I'm really happy to see.
For more from Marc Supsic, visit WineLiving.info and be sure to follow him on Facebook, Twitter, and YouTube.