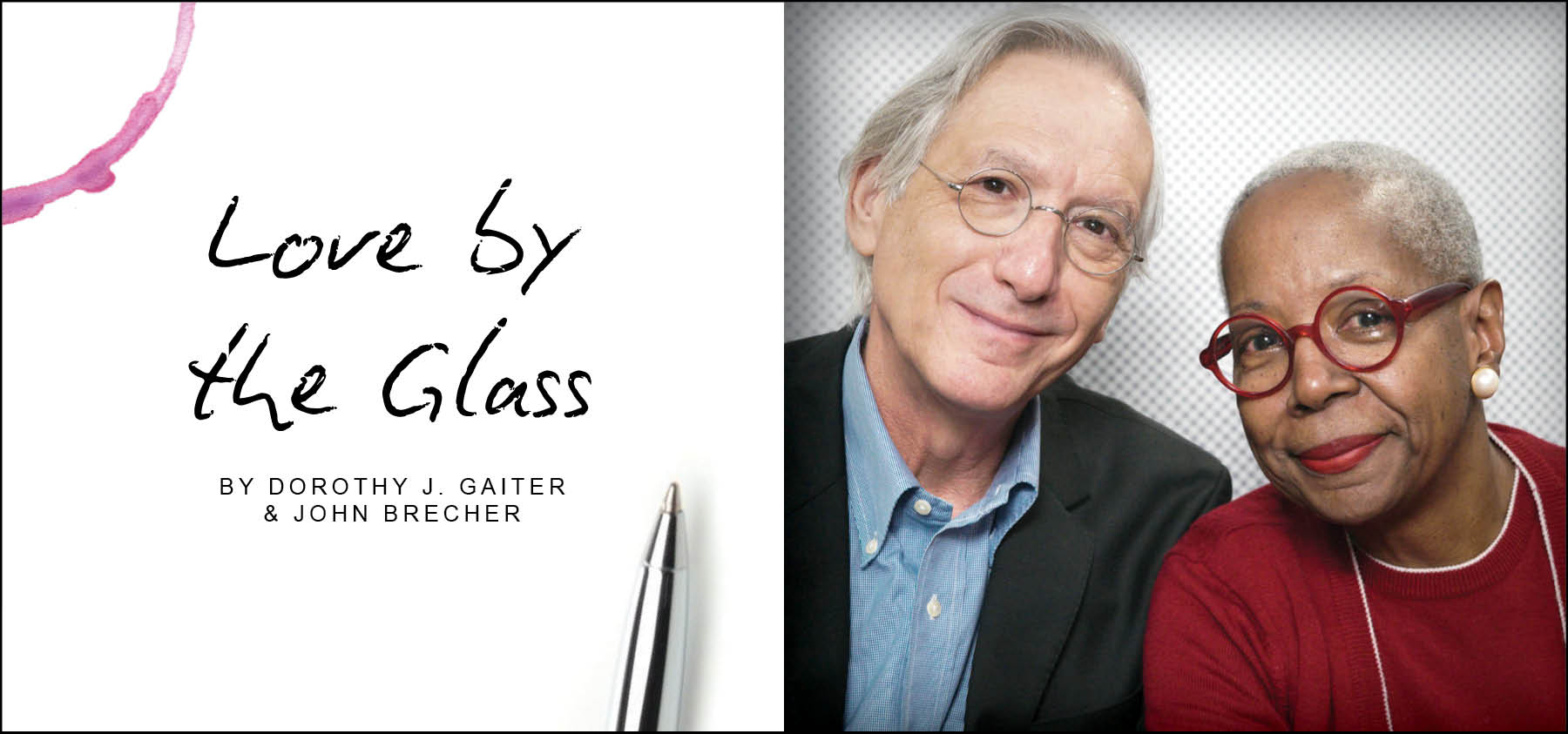 A couple of weeks ago, our younger daughter, Zoë, asked what the weather would be like on Christmas. "Heavy rain," we said. Zoë rolled her eyes and replied, "Of course. It's 2020."
Few people, it seems, are sorry to see 2020 go. Winemaker Ernie Weir, who founded Hagafen Cellars in Napa in 1979, put it this way: "With its modest rainfall, extreme dehydrating summer heat waves, early devastating fires and smoke, late-season fires and smoke and general economic uncertainty due to COVID-19, 2020 is a vintage for the history books. It has humbled me and us far beyond our expectations and will go down as the worst season ever for many of us here."
And yet Weir, whose winery produces Kosher wine, added this: "I am an optimist by nature. Wine is a beverage of time and place. We love to recall what was happening to us and the world in the year of the vintage of the bottle of wine we may be enjoying with our meal. It is perhaps the only food or beverage that we consume with such pleasure and reflection of its age and the time period in which it was grown and fermented.
"We also take a short break, stop, rest before we consume wine to praise the creator of the fruit of the vine. Since childhood I have loved that practice."
There is something about wine that brings out the optimism in people. We're not sure why. So we thought we'd pose that question to several people in the industry we met this year, like Weir, who was kind enough to attend the celebration of the donation of our papers to the University of California at Davis Library last February in Napa, days before the lockdown. Here's what they wrote, edited for space.
Chris Howell, winegrower and general manager at Cain Vineyard and Winery in Napa, who lost his home, winery structures and some recent bottlings in the 2020 fires: "Wine reminds us to experience our world, in all of its beauty and all of its pain, day-by-day, moment-by-moment, sip-by-sip. To the extent that we are reminded of our Humanity, to that extent we will make our world a better place for everyone."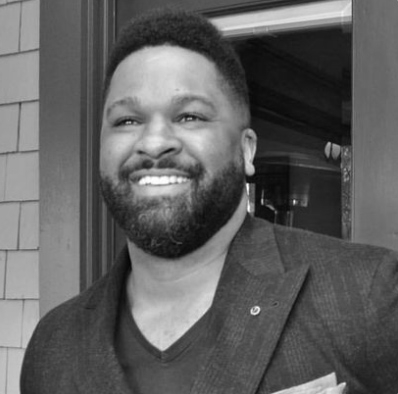 DLynn Proctor (photo right), sommelier, educator, director of Napa's Fantesca Estate & Winery, and co-founder of Wine Unify:
"Wine brings camaraderie
Wine brings community
Wine bridges us even in the troubling distances we are currently experiencing.
We laugh, we share stories of when, stories of history, stories of families…
So that's why we commune over wine.
It truly connects the dots of life and triumph. And we will triumph."
Mayacamas Olds, general manager of Sonoma's Gloria Ferrer Caves & Vineyards, whose family's Sky Vineyards in Napa was damaged in 2017 fires: "Wine is about passion, art, science and agriculture. But it is also about hope. Farming is something we can't control. We get out of bed every day knowing we have to be agile and face what is thrown at us. It makes us resilient as a community."
André Hueston Mack, sommelier, restaurateur, winemaker and owner of Maison Noir Wines in Oregon:"I was always told that alcohol is recession-proof and now I would like to add pandemic-proof as well. We drink and celebrate in good times, and conversely, we drink during bad times. So bring on the roaring '20s!!"
Chad Melville, head winegrower at Melville Winery, which he founded with his father in the Sta. Rita Hills region of Santa Barbara: "Wine is so much more than a beverage to me. It's art, it's emotional, it's persuasive and is essential. Wine is not going away and for that, I'm optimistic."
Bibiana González Rave, winemaker and owner of Cattleya and Alma de Cattleya wines made at Pisoni Winery in the Santa Lucia Highlands, where her husband Jeff Pisoni's pioneering family has farmed for three generations. Jeff's father founded Pisoni Vineyards & Winery and Jeff makes its wines. Bibiana and Jeff also make wine together at Shared Notes and have two young sons. "Wine has been part of civilization since the beginning. Understanding that it's a living and evolving product of time makes me optimistic for the future of wine in society and for my dream of building a multigenerational business."
Angela Scott, a human-rights attorney who hopes to become the world's first Black Master of Wine: "What's unique about wine is that communality is at the heart of its being. 2020 has proven that the wine community will find a way to commune and share experiences and knowledge even when we cannot meet face-to-face. I'm optimistic about the future because I think our community will expand as it invites more people in."
Laura Catena, managing director of Bodega Catena Zapata in Argentina, fourth-generation vintner, founder of the Catena Institute of Wine and a physician: "World wine communities have embraced sustainability -- preserving plant genetic diversity and ecosystems, reduction in carbon emissions, maintaining ancient traditions -- with a passion that borders on the obsessive. Wine is aligned with what we are all thinking these days, that we cannot take nature and our world for granted."
Susan Sokol Blosser, co-founder of Sokol Blosser Winery in Oregon: "The vineyard gives me hope for the future. It comes to life each spring with optimistic energy, starting what could end up as a great harvest. Every year is a new chance, full of possibilities. The vineyard is my mentor."
Kareem Massoud, winemaker at Paumanok Vineyards in Long Island, N.Y., which was founded by his parents: "As my father says, 'Winegrowing is less of an art and more of a partnership with Mother Nature. Unfortunately, she's the senior partner.' As a winemaker, I have the unique perspective of seeing how resilient the grapevine can be and still produce delicious wine. And as a wine lover, I know that no matter how poor my mood, that bottle offers an uplifting new start. My mother had this to say, 'Wine is such a beautiful gift! No matter what color, culture or religion, we all raise the glass to celebrate all of us with kindness and respect.'"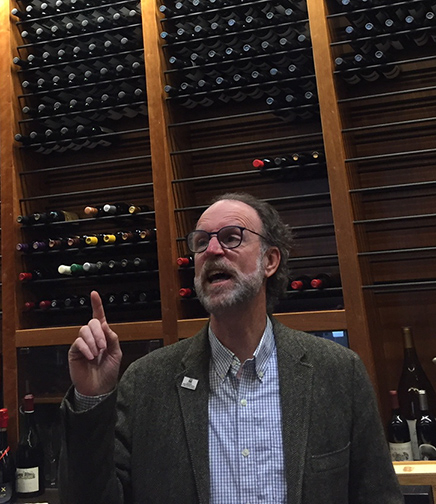 Theresa Heredia, winemaker at Gary Farrell Winery in Sonoma: "Grapevines are one of Mother Nature's most resilient gifts and I often feel inspired that they renew themselves every year, starting fresh, almost completely unaffected by any trauma from the previous seasons, whether heatwaves, fires, floods, hail or anything else. With every glass of wine I enjoy, I reflect on this and it helps me see the light at the end of the tunnel, whether in 2021 or beyond."
(Professor Andrew Waterhouse in the Jackson Family Special Collections cellar at UC-Davis)
Andrew L. Waterhouse, professor of viticulture and enology at UC Davis: "Each vintage is a chance to start anew. Cheers to reconciliation in 2021."
Let's toast to that. Let's toast to all of these sentiments. Happy New Year. May this be a great vintage in every way.
Dorothy J. Gaiter and John Brecher conceived and wrote The Wall Street Journal's wine column, "Tastings," from 1998 to 2010. Dorothy and John have been tasting and studying wine since 1973. In 2020, the University of California at Davis added their papers to the Warren Winiarski Wine Writers Collection in its library, which also includes the work of Hugh Johnson and Jancis Robinson. Dottie has had a distinguished career in journalism as a reporter, editor, columnist and editorial writer at The Miami Herald, The New York Times, and at The Journal. John was Page One Editor of The Journal, City Editor of The Miami Herald and a senior editor at Bloomberg News. They are well-known from their books and many television appearances, especially on Martha Stewart's show, and as the creators of the annual, international "Open That Bottle Night" celebration of wine and friendship. The first bottle they shared was André Cold Duck. They have two daughters.

Banner art by Piers Parlett