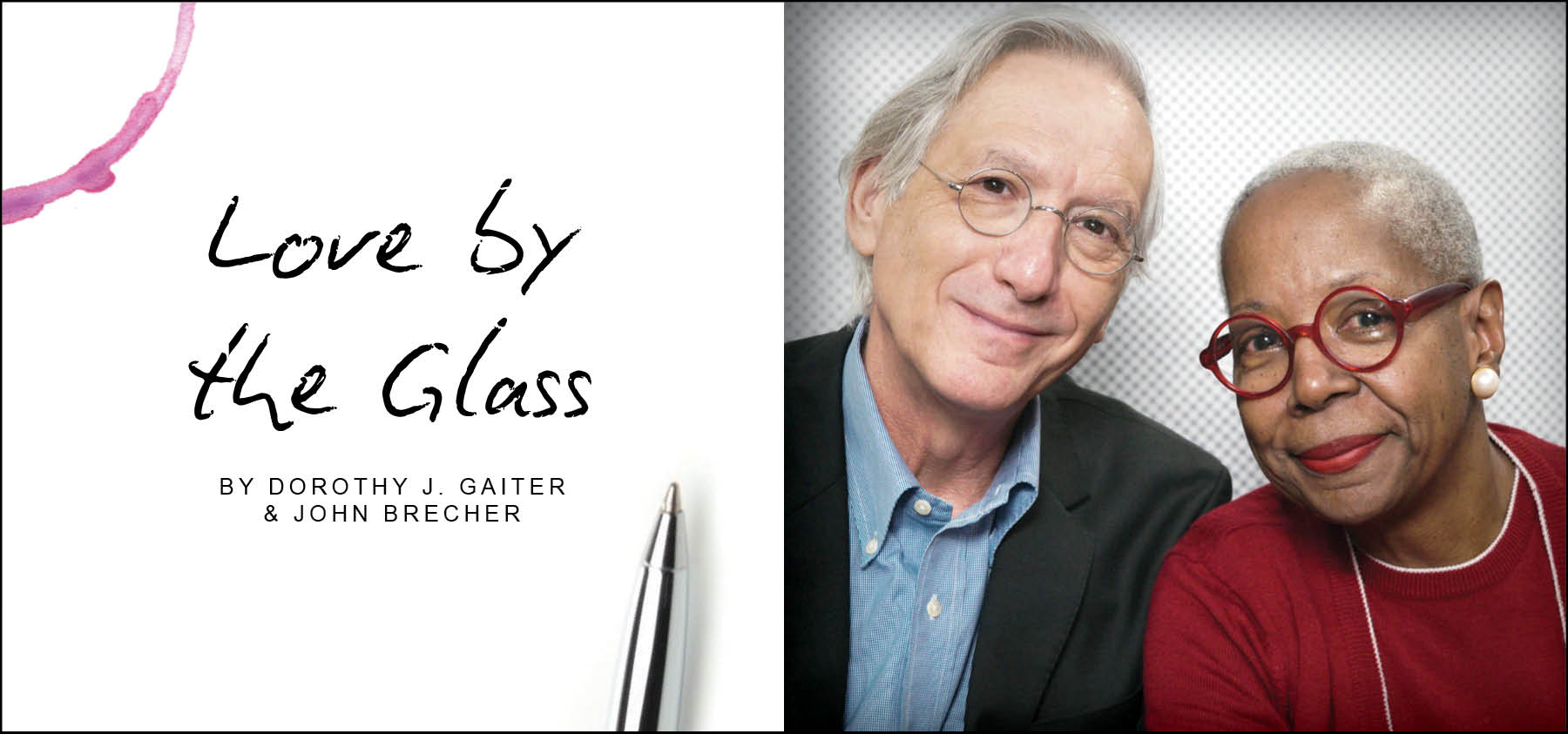 When we posted an item about Pinot Blanc last year, a reader responded: "I was searching for a California Pinot Blanc yesterday at BevMo. Not a one to be found but they did have 800 Chardonnays."
Such is life for Pinot Blanc, which is mostly associated with Alsace when people think of it at all. Our long-time U.S. favorite was from Chalone Vineyard in Monterey. Over the years, though, good Pinot Blanc, from all over the world, became harder and harder to find. We often described them as "lumpy," which is difficult to explain but it's not a good thing. They just kind of tasted neutral and sat in our mouths, although, of course, there are always exceptions.
By 2019, according to U.S. Department of Agriculture figures, there were only 324 acres of Pinot Blanc in all of California. (Chardonnay: 89,357). We even assumed – assumed, but hold on – that Chalone didn't make it anymore since we haven't seen it in some time and there are no recent vintages available online.
But then we had a Pinot Blanc that made us sit up. "Seriously good wine," we wrote. "It has a real intensity to it, like it's very ripe, so it pops in our mouths. And yet it's also very easy to enjoy. Fleshy white fruit, maybe some melon."
This was the Ram's Gate Winery 2020 Estate Pinot Blanc ($38) – and, as it turned out, the Pinot Blanc we'd posted about last year was the 2019, both sent by the winery. There's clearly something good happening here.
Ram's Gate was founded in Sonoma 2011 by four high-powered, wine-loving friends: Michael John, Jeff O'Neill, Paul Violich and Peter Mullin. In 2018, they hired Joe Nielsen, now 35, as director of winemaking. He'd previously been the head winemaker for Donelan Family Wines in Sonoma County after first making wine in his home state of Michigan. Ram's Gate makes 12,000 to 14,000 cases of wine a year, with Pinot Noir and Chardonnay its stars, and has 28 acres of vines, including four acres of Pinot Blanc.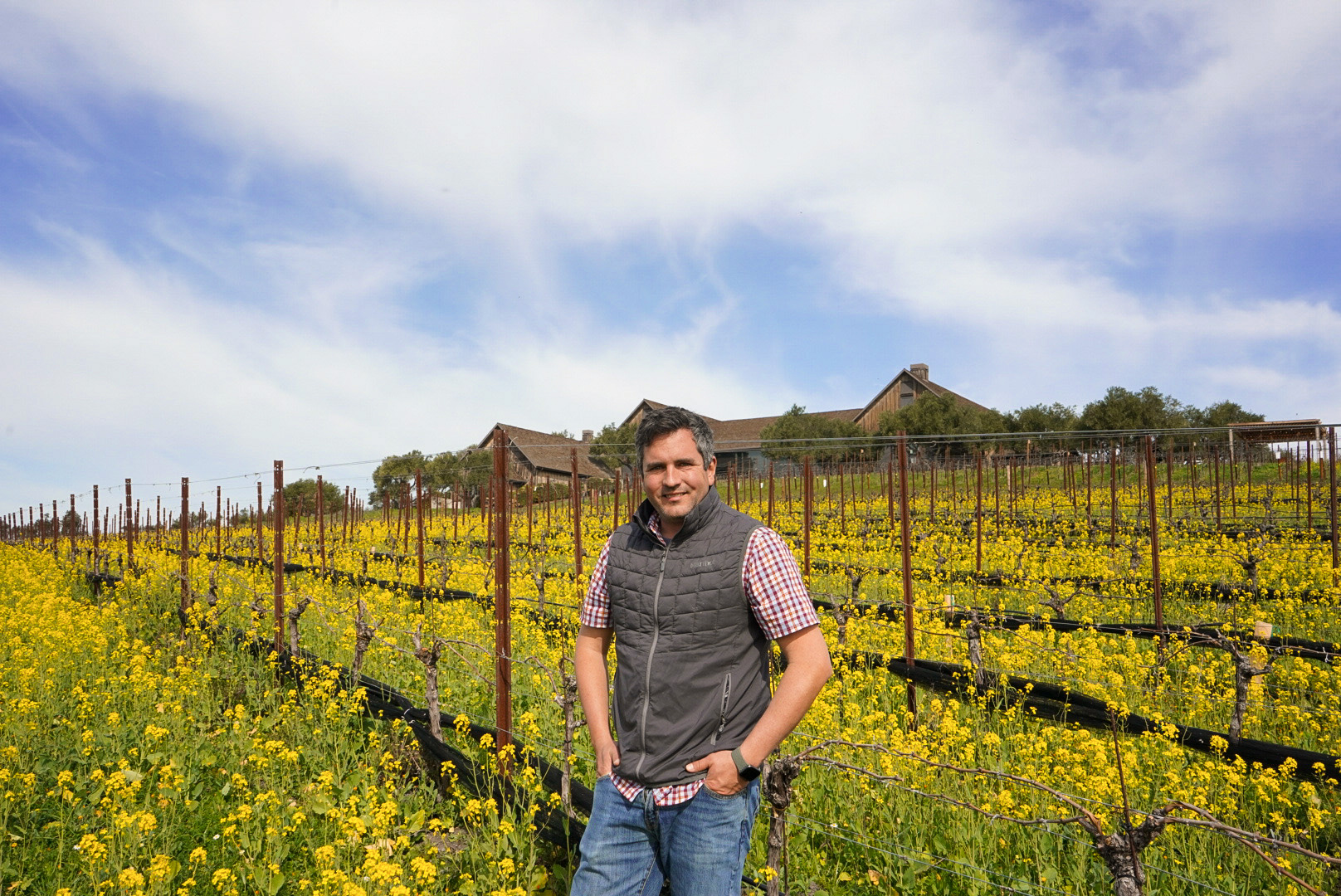 Ram's Gate made 421 cases of the 2020 Estate Pinot Blanc and it's hard to find, but, still, we were eager to find out Nielsen's secret for outstanding Pinot Blanc, so we gave him a call. His answers have been condensed and edited for space.
Why Pinot Blanc?
Sometimes the most captivating wine for me is a delicately constructed but really thought-provoking white wine and the Pinot Blanc does that for me. I always say it's a "Godfather" wine that kind of whispers something really important and it kind of grabs you and pulls you in. It's not a yelling wine. It's not a shout. It's more of a whisper. But what's being said is kind of intricate.
What makes yours special?
What's unique about our site is that we have three different AVAs that overlap here: Sonoma Coast, Sonoma Valley and Carneros. It's rather cool temperature-wise, more so in the summer, and then it actually flips and it's a little bit warmer in the winter time than most of Sonoma Coast or even Sonoma Valley. So I was offered the job and I was evaluating my assets, what do I have to work with here, and I see planted we have Chardonnay and Pinot Noir and that makes sense, but then we had Syrah, Grenache and Pinot Blanc grown on the site, plus Sauvignon Blanc. Well, it doesn't seem like those are the varieties I would expect to be growing right by each other. Grenache is typically very late-ripening, requires a lot of heat. Pinot Blanc I hadn't made since working in Michigan and I thought if Grenache does well here then Pinot Blanc ought not to work well here and if Pinot Blanc works well I can't imagine Grenache works. And the truth is that they both work and it's because of this maritime climate that we have. So I'm picking Pinot Blanc maybe Sept. 15 and I'm picking Grenache maybe Oct. 15 but both of them get ripe.
What's your vision of your Pinot Blanc?
They don't have that intense aromatic naturally and then people's instinct when they can, especially in California, is to ripen them pretty far with the idea that if I ripen them longer I'll get more flavor. And I think when you do that you kind of lose the varietal character. So there is that sweet spot of trying to find where you're not picking too early where you're maybe getting some unripe fruit character but not going to the point where you lose the identity. To me, Pinot Blancs that I really love have this kind of cross between a Golden Delicious apple and some pear Anjou and I want that crispness, I want that freshness that I think is varietal. And then getting a little bit of that exotic stone fruit character is pretty. I like when there is a small hint of reduction that comes across as Parmesan cheese, but ever so slightly. And I'm like bingo, there it is.
How do you do that?
If you make it too floral it kind of competes with Riesling. If you make it in a barrel you kind of have to compete with Chardonnay and if you were just to do stainless it might be too much like Pinot Gris. So the way I combat that is to try to do a little bit of everything. We do some in stainless, some in neutral barrels, we foot stomp a portion of it to let it really soak on its skins. We also have three different clones growing here. On our four acres we have four different Pinot Blancs we're making each year if not more and we kind of play with variations on a theme so to speak. It's fun for us after harvest to play with all of these components. The cuvée of them all makes that wine way more compelling. My winemaking goal is three Cs for a wine: It must be complete, complex and compelling.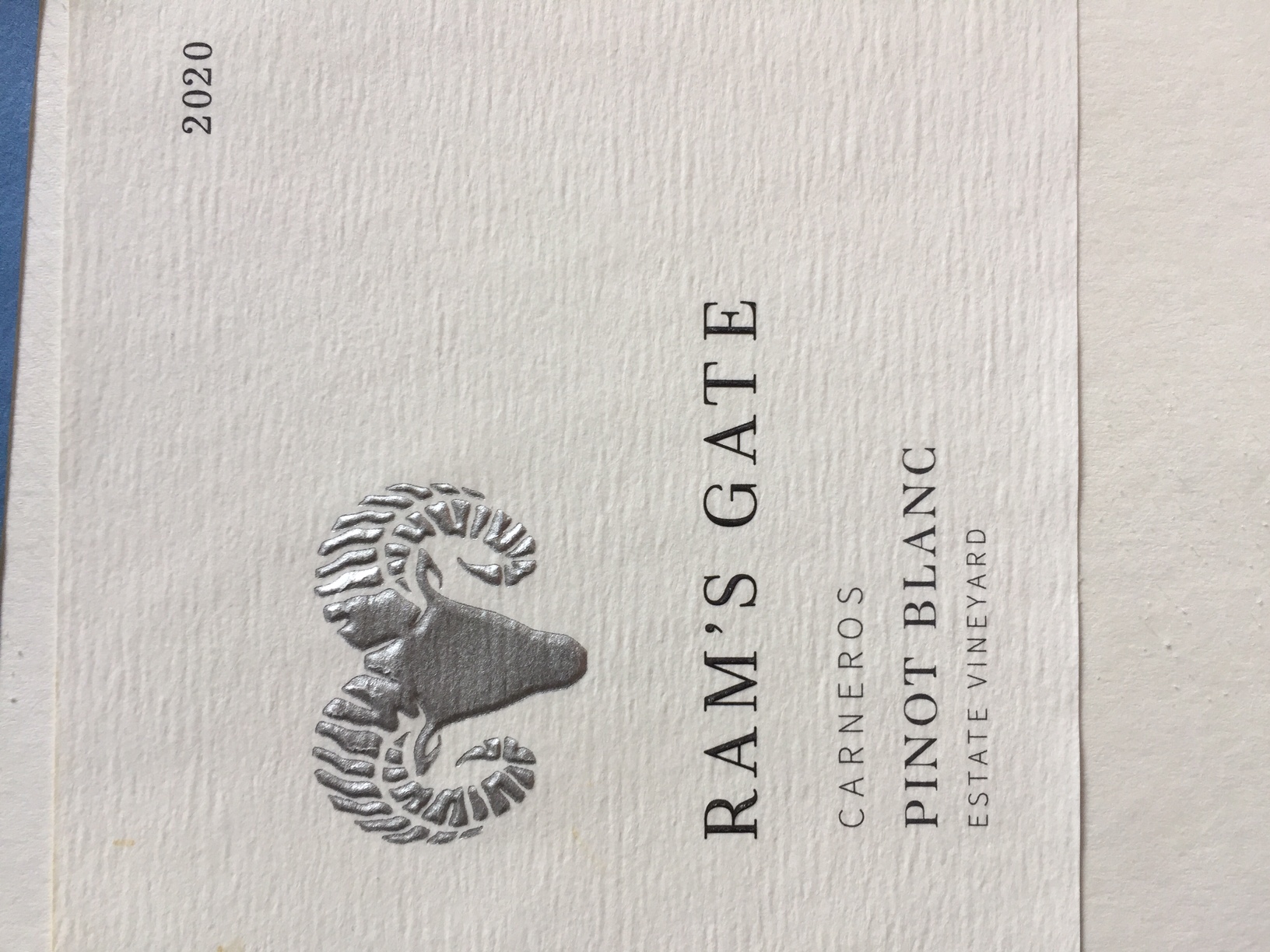 Is it a hard sell?
No. The Pinot Blanc is sort of a fan favorite. It's something that's unique for us. There's plenty of Chardonnay and Pinot Noir and Sauvignon Blanc being made. Pinot Blanc is an alternative white that from a very simple business sense is an opportunity to be different. We do have an opportunity where we get a lot of new wine drinkers. We're one of the first stops coming into Sonoma Valley from the southern part. We have a real soapbox opportunity to be educators and set a bar for wine styles. We're building trust with our customers so they are more adventurous. But I just also really love it.
We were impressed with the consistency of your wines, from lower-end to higher-end, even your rosé. We called them "nicely intense, with great acidity and wonderful balance." How do you accomplish that?
It's not our decision as winemakers the price of that bottle of wine. It is our promise to perform regardless. While in that artistic frame of mind you can't say, well, this is just X amount of dollars so let's focus on the hundred-dollar wine. It's all important.
To me, consistency is really important. I kind of look for inspiration in the Old World. When you see a brand anywhere and they have 20, 50 years of consistency, look at that vision. Before a tradition becomes a tradition, do people notice, do people know? I want someone to be able to pick up a bottle in 10 years and say, oh yeah, that's a style of wine from Joe. We're starting that classic trajectory but in the first decade no one really picks up on it. But you build a lot of customers and a lot of brand equity and faith over those years, and 20 years from now people are like, oh those early Ram's Gate wines! So I always think if someone opens one in 20 years it has to all make sense.
I like my wine program to kind of feel like a musical album. A really great album you can listen to it from start to finish and it just changes your mood and it kind of transports you. There's clearly a sound that's consistent with that musician or that artist and you can kind of see their thought and how it evolves over 90 minutes or whatever. That's kind of what I want our wine program to do. We start at the Pinot Blanc and that kind of sets the tone for how we want to make all of our wines. That style is carried throughout. We just have varying themes and ideas that we want to express.
If we were to say, well, who cares about the Pinot Blanc or the rosé, let's really worry about the last song of that album, no one's going to pay attention. No one's going to skip to the end.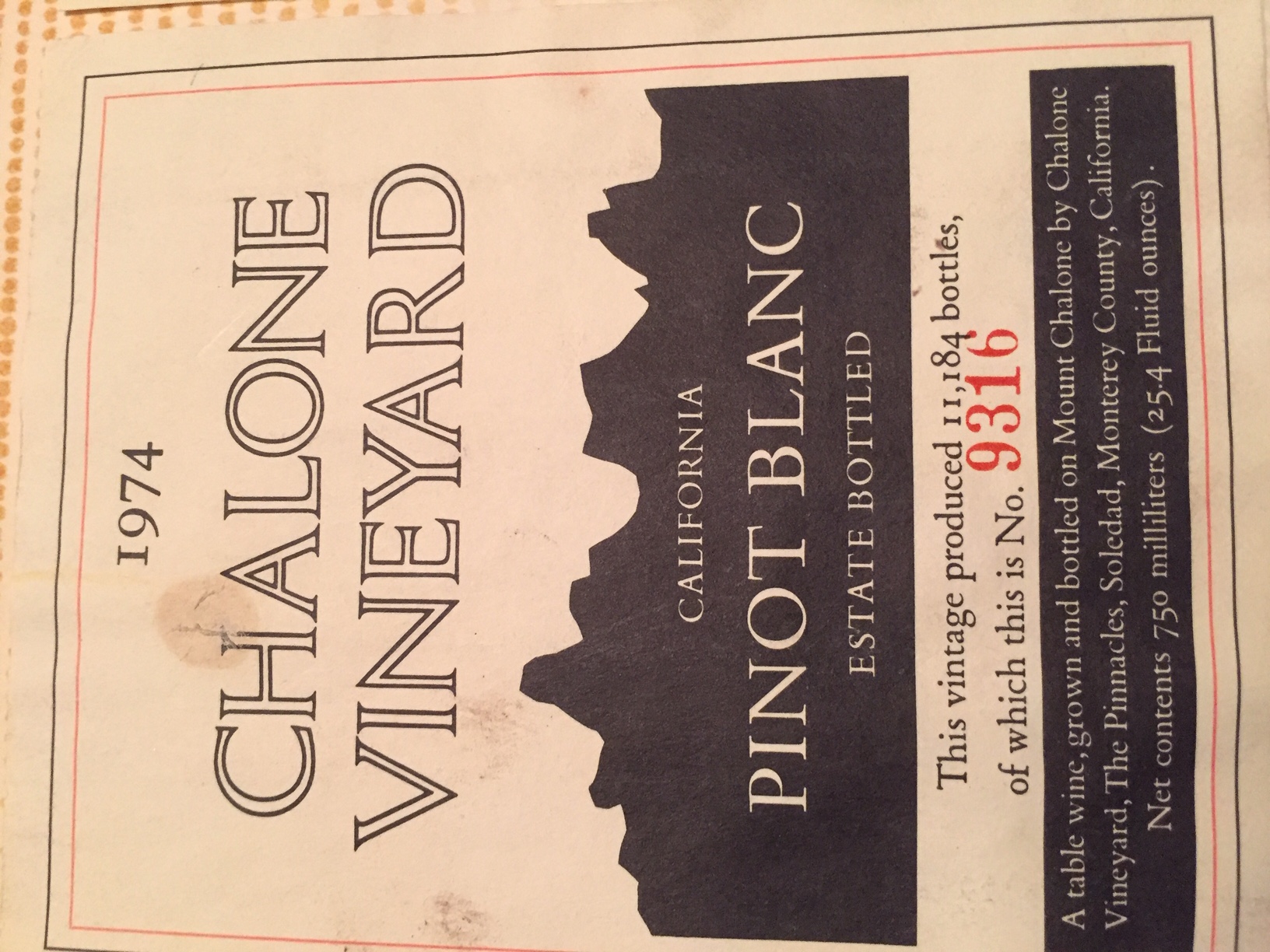 Back to Chalone's Pinot Blanc. One of the first lessons we learned as young journalists was "don't ever assume because that will make an ASS of U and ME." So we called Chalone to ask whether they still make Pinot Blanc. The tasting room turned us over to the winemaker, Greg Freeman, and here's his response:
Thanks for asking…yes, we do make a Pinot Blanc.
I got here in March and one of the first things I did was to touch up the 2020 Pinot Blanc made by my predecessor and get it into the bottle, so it is bottled and delicious!
I am not sure of the history of this wine here, you probably know more than I do, but I do know I am making a batch of it this harvest.
As I get to know the wines and vineyards here, I plan to SS [stainless steel] tank-ferment a batch and then neutral barrel-ferment a batch and see how they come out, maybe try a few different yeasts, too.
Just yesterday, I ordered a few French Pinot Blancs for a comparative tasting, so yes, Pinot Blanc is on my mind, too!
The wine here has a weight to it, a viscosity, and great aromatics and body. I am very excited!!
There you have it. Two talented winemakers in different regions who are equally passionate about this under-appreciated grape. Clearly, it's time to push our way past those 800 Chardonnays and find the elusive well-made Pinot Blanc.
Dorothy J. Gaiter and John Brecher conceived and wrote The Wall Street Journal's wine column, "Tastings," from 1998 to 2010. Dorothy and John have been tasting and studying wine since 1973. In 2020, the University of California at Davis added their papers to the Warren Winiarski Wine Writers Collection in its library, which also includes the work of Hugh Johnson and Jancis Robinson. Dottie has had a distinguished career in journalism as a reporter, editor, columnist and editorial writer at The Miami Herald, The New York Times, and at The Journal. John was Page One Editor of The Journal, City Editor of The Miami Herald and a senior editor at Bloomberg News. They are well-known from their books and many television appearances, especially on Martha Stewart's show, and as the creators of the annual, international "Open That Bottle Night" celebration of wine and friendship. The first bottle they shared was André Cold Duck. They have two daughters.
Banner by Piers Parlett