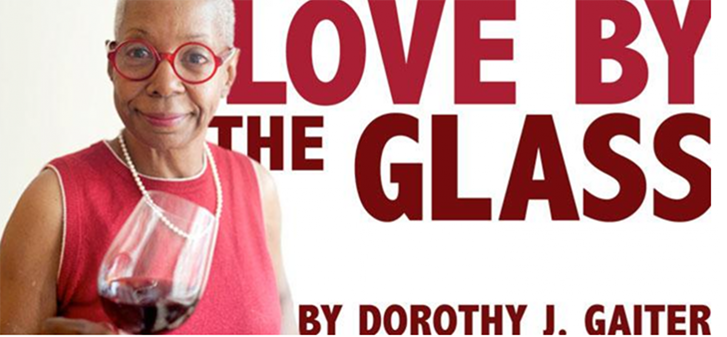 My mother was of the generation that believed you never visited someone's home without bringing a gift. It didn't matter what it was -- never cut flowers because that required the hosts to go searching for a vase – but you just had to arrive with a token of your appreciation for being invited into their home. Now that we've entered the big-time season of entertaining, chances are at some point soon a friend will invite you over. If you're the go-to person in your group for all things vinous, you'll want to take a bottle of wine.
However, you will not, I repeat not, do what Keegan-Michael Key does in Steve Martin's play "Meteor Shower," which we saw in previews on Broadway. Yes, that Steve Martin. The 90-minute play is a funny, baffling marital duel between two couples: Key (Gerald) and Laura Benanti (his wife, Laura) and Amy Schumer (Corky, also with Key making her Broadway debut) and Jeremy Shamos (her husband, Norm).
Seconds after entering Corky and Norm's home to watch a spectacular meteor shower, Gerald presents Corky with a bottle of wine (we'd guess a Pinot Noir).
"Small-production, from Santa Barbara, eighty dollars," Gerald tells her, his eyes glistening and smile widening in anticipation of gratitude and adoration. To say more about that scene would spoil the play so I'll stop there.
This, however, is the takeaway: Under no circumstances — zip -- is it appropriate to tell anyone how much you spent on a gift for them. And yes, Gerald is that kind of guy. Benanti, by the way, is known for her spot-on impressions of Melania Trump. (Here she is on YouTube. You be the judge).
Now, moving right along, taking wine to a friend's house is tricky. Trickier than it really needs to be. John and I think that if a dinner guest brings a wine to your house, you should open it. Just serve it. Maybe right away, as an aperitif, or at some point during the meal. If you don't open it, your guest will either feel dissed or assume that the wine is so special that you plan to share it with more worthy friends. (Exception noted below.)
Years ago, we took a very fine Chablis to a friend's house and he put it in the cabinet under the sink next to the Drano and served us swill. That was the first of many transgressions that night. I think that was the last time we saw him. It was 1980.
We once wrote about taking wine to a friend's home in "Tastings," our wine column in The Wall Street Journal, and got all manner of grief from readers. So bear with me while I thread this needle.
If, when you're invited to dinner, you ask, "Is there something I can bring? A bottle of wine?" and the host answers "no," you have been told that any wine you bring will not be served that night. Your host has carefully planned the meal and has on hand the appropriate beverages, which hopefully include wines.
On the other hand, if you hear my mother's voice in your head and want to bring a wine anyway, when you hand the wine to your host say, "This is for you to have some other time. I had a bottle of it recently and loved it and thought you might, too." Or something like that. A note affixed to the bottle's neck saying "Save this for later" also will reinforce your intention that it be opened on your host's schedule. (This assumes that you know your hosts well enough to be sure they drink alcohol, of course.)
If your host says, "Yes, please do bring a bottle of wine," ask, "Red or white?" At this point, the host may share the menu, to give you some guidance. If it's white, chill it before you head to your friend's house so that it can be enjoyed right away. Do not buy it chilled in a store. You have no idea how long it has been in that store's refrigerated unit. If it's red, it might also benefit from a brief chilling at your home.
It need not be expensive – "eighty dollars!" -- just special to you.
When you give the host the wine, share something interesting about it—briefly. It can be as simple as "I've never had this myself, but I go to this nice wine store and the guy there said he just got it in." When it is poured, just smile. You'll know if it's a hit by how lustily it'll be enjoyed. If it's not a hit, let your good intentions suffice.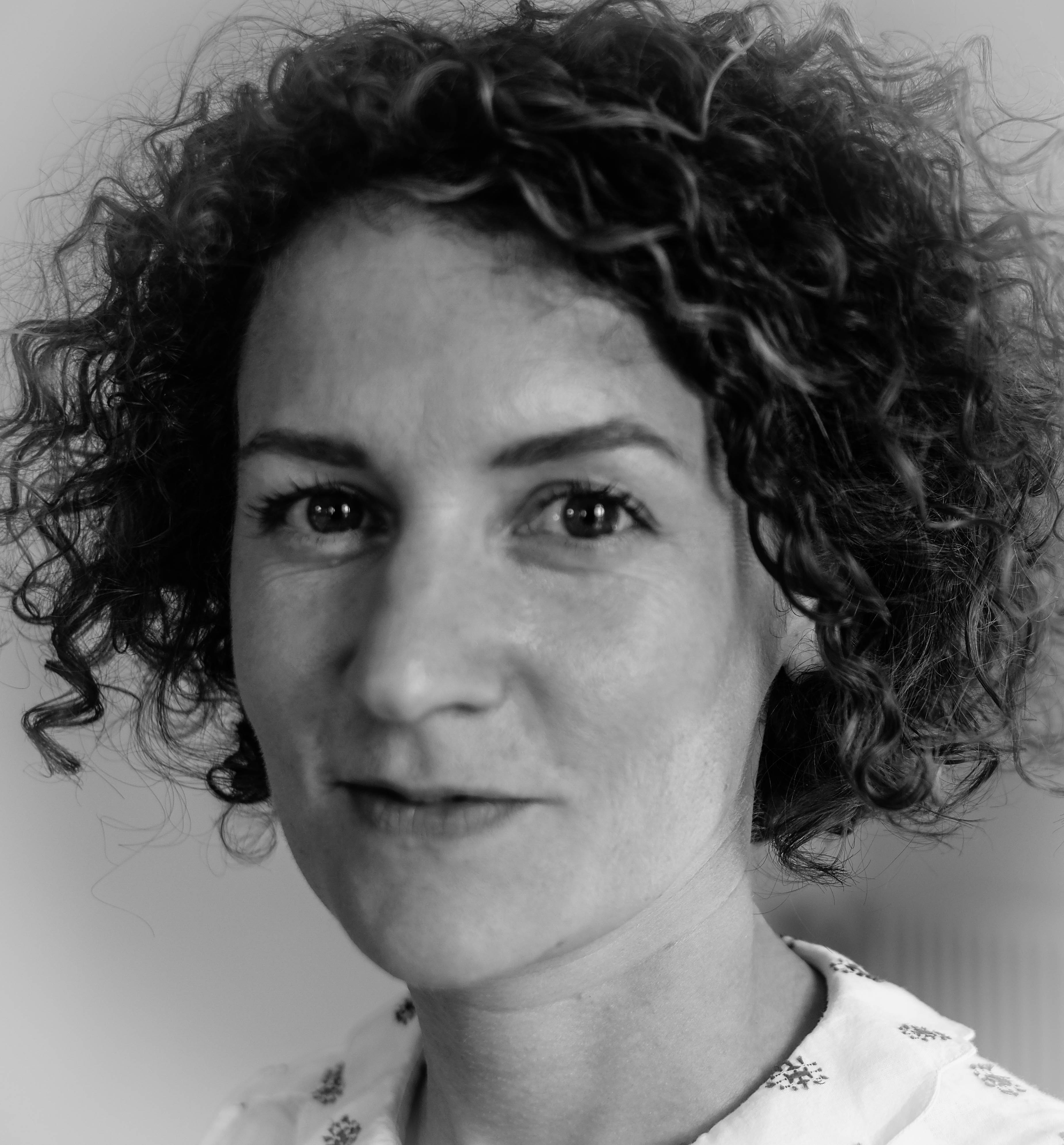 (Photo: Pauline Lapierre of Chateau Haut Rian in Bordeaux)
Here are a few wines that we've had recently that we think friends would enjoy:
When I was Wine and Food Editor of France Magazine, which has since been merged with another publication and is now the bilingual France-Amérique, I wrote about French winemakers in the U.S. whose wines were being served by President Obama in 2014 at a state dinner for then-French President François Hollande. One of those winemakers was Gilles Nicault, director of winemaking and viticulture at Long Shadows Vintners, an experimental cooperative in Walla Walla founded in 2003 by pioneering winemaker Allen Shoup, for two decades CEO of Chateau Ste. Michelle.
At Long Shadows Vintners, seven distinguished winemakers from around the world, including Michel Rolland, make wine from Washington state grapes. Nicault oversees the day-to-day workings at the Long Shadows winery where all the wines are made, including his Chester-Kidder, a Cabernet Sauvignon/Syrah blend, which was served at that state dinner.
Nicault also makes the wine I'm recommending today, the 2016 Poet's Leap Riesling, Columbia Valley, $21. Poet's Leap, the only white made by the Long Shadows' vintners, was first made there by Armin Diel, owner of the well-regarded Schlossgut Diel in Nahe, with an assist since 2003 from Nicault. In 2016, Diel bowed out of the project because of the travel it required from Germany so this is Nicault's first vintage of it solo, and it hews to Diel's original vision, according to the website.
Yes, it is a Riesling. Guilty! And an off-dry one at that. But it's an opportunity to dispel wrong-headed notions that a lot of people have about Riesling. It would be a perfect first-wine-of-the-evening, welcoming with its crisp apple tastes and zippy acidity with a nice underpinning of minerals. Literally mouth-watering. Your friends will thank you and buy this for themselves. (Larger tip: If you cannot find this wine, think about getting something else from the Pacific Northwest and saying that it's one of the world's hottest wine regions now.) If you can find this Riesling, your friends will thank you and buy it for themselves.
Ditto with the 2016 Château Haut-Rian Bordeaux Blanc, from Rions, southwest of the city of Bordeaux, $12. We've had three vintages of this wine now and enjoyed cases of it. I wrote about the 2014.
Price and value are different things and this $12 wine, 40% Sauvignon Blanc and 60% Sémillon, punches way above its weight. Nevertheless, it's a quaffer and especially suitable for casual meals, maybe a same-day invitation. It has bright, grapefruit-like acidity and awesome minerality. I don't know how some winemakers make it seem so easy! Because it is so inexpensive, you can afford to bring more than one bottle. Our guess is that it'll become your friends' new house white. (Larger tip: This wine is vegan, an important consideration if you have vegan-observant friends. More and more wines note on the label that they are organic or vegan, which will impress hosts to whom those things are important.)
Because just about everyone loves a well-made Chardonnay, 2015 Dutton-Goldfield Dutton Ranch Chardonnay, Sebastopol, Sonoma County, $38. I wrote about this wine recently, and one of its Pinot Noir:
"Nutmeg and lemon nose. Very good acidity. Young, clean and vibrant, with very long finish," we wrote in our notes. "A bit Chablis-like. Restrained richness." (Larger tip: Take a wine from a Napa or Sonoma winery. They really need our support after those fires.)
The 2014 Catena Zapata "D.V. Catena" Tinto Historico, Mendoza, Argentina, $18, is a remarkable steal. This wine, 92% Malbec and 8% Petit Verdot, made us think of Patrick Swayze's famous line in the 1987 movie, Dirty Dancing. "Nobody puts Baby in the corner." This wine had John pounding his fist on his leg, a gesture that I've observed for 43 years that translates roughly to, "Damn, that's good." This wine commands and demands attention and red meat -- any kind.
Made by fourth generation vintner Dr. Laura Catena and Alejandro Vigil, the chief winemaker of the influential and trailblazing Bodega Catena Zapata, this wine pays homage to Don Domingo Vicente Catena, father of Nicolas Catena Zapata, who made the wines of Argentina famous. Turns out Domingo Vicente was himself a wizard at blending red wines and his versions were quite popular in the 1930s. The grapes in this wine are a special blend from the Catena's High Mountain Estate vineyards. "Nose is meaty and intense but color is deceptively lighter, like a Cabernet Sauvignon. Black cherries, raspberries, great acidity, rich earth and pleasingly firm tannins. So dry! Long, spicy finish. Beautiful structure. We'd guess this would live forever," we wrote in our notes. (Larger tip: Everybody loves Malbec.)
While we're near that price point, here's a mouth-watering red, 2014 Columbia Winery Merlot, Columbia Valley, Washington, around $14. Columbia Winery was founded as Associated Vintners in 1962 by 10 friends, six of them University of Washington professors. It bills itself as Washington's first premium winery. A Merlot for people who love Merlot and those who don't think they do. The late David Lake, a towering figure in Washington's wine industry, was named head winemaker of Columbia Winery in 1979. A sweet and searching intellect, Lake produced the state's first commercial Pinot Gris, Syrah and Cabernet Franc and the winery's first vineyard-designated wines.
Current winemaker Sean Hails crafted this wine from 85% Merlot, 8% Syrah, 5% Malbec and 2% other "select red varieties." Our notes on this wine say, "Nicely grapey, simple in the best sense of the word, notably not sweet. Black pepper, clean finish, a good value." Here again, you can afford to bring more than one bottle. (Larger tip: It's safe to bring Merlot again. You can even say, "I hear Merlot has made a comeback. Let's see if that's true.")
For a special treat, here, we'd suggest a bottle from a local or regional winery. So many people haven't tried wines that are made by folks who are essentially their neighbors. These are two that we've had recently but you might have your own suggestions.
A few weeks ago, while visiting Saratoga Springs, N.Y., we stumbled into The Thirsty Owl Wine Company's Outlet and Bistro. We were so impressed with the wines from its family-owned vineyard and winery in Ovid, along Cayuga Lake in the Finger Lakes region of New York, that we came back for dinner that night. And get this: The bistro only serves The Thirsty Owl's wines. Talk about an all-in business strategy! While we've been drinking and writing about wines from the Finger Lakes for decades, it's known mostly for its whites, Riesling in particular, but what knocked our socks off were the reds, which we were told were all estate-grown. The Malbec was sold out so we tried a wine that had it in it, the 2013 Thirsty Owl Cabernet Sauvignon-Syrah-Malbec blend, $23.
"Rich, ripe blackberry-like fruit, minerals, earth, and great acidity," we wrote in our notes. We wondered how, in this cold-climate region, red grapes could possibly ripen enough.A very knowledgeable tasting room pourer told us that the vineyard benefitted from its proximity to a deep section of the river, which contributed to a barrier of warm air in the winter. Shawn Kime is winemaker.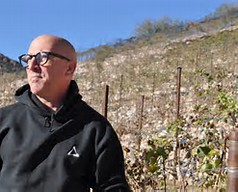 (Maynard James Keenan photo left)
A few days ago, when John was early for a meeting in Greenwich Village, he walked into a wine store to kill a few minutes and found a rack of "wines by celebrities." This caught his eye: The 2013 Caduceus Cellars Merkin Vineyards Shinola New Mexico Red Table Wine, $25. The bottle's label indicates that Merkin Vineyards is in Camp Verde, Arizona.
The website states, "This is our Italian based Merkin red from Luna County, New Mexico. Sangiovese, Refosco, Primitivo, Dolcetto. Pasta friendly."
The celebrity here is owner-winemaker Maynard James Keenan, who Wikipedia describes this way: "MJK is an American singer, songwriter, musician, record producer, actor, and winemaker. He is best known as the vocalist for the rock bands Tool, A Perfect Circle, and Puscifer." It also notes, "He is descended from Northern Italian winemakers." (Larger tip: Our daughter Zoë is also a musician, currently on a U.S. tour with Kalbells. OK, that isn't a tip, but I just wanted to get that out there.)
So how is the wine? "The nose is a little dusty and at the same time like earth after a rain. John says it reminds him of a hybrid, maybe a French-American one like Chancellor. I don't get the heaviness that John gets but we both agree that it has good acidity with some air. Blackberries, cherries, raspberries, rose petals, wet stones and tarragon. A good match with our Italian pasta and eggplant dishes."
Back to "Meteor Storm." About Gerald and Laura's $80 bottle of wine: It appears not to have been meant to share that night. Go see the play. You be the judge.
Poet's Leap Riesling is available on Wine-searcher:
Château Haut-Rian Bordeaux Blanc on Winesearcher.
2014 Catena Zapata "D.V. Catena" is available through Wine-searcher:
Wine.com has the Columbia Winery Merlot:
Dutton-Goldfield Chardonnay can be found on Wine-searcher.
I found this note online this week: "At this time the Thirsty Owl Saratoga is NOT accepting Online Orders. To place ANY orders, please call our Owl Experts directly at 518-587-9694."
Merkin Vineyards 2013 Shinola can also be found on Wine-searcher:
Dorothy J. Gaiter conceived and wrote The Wall Street Journal's wine column, "Tastings," from 1998 to 2010 with her husband, John Brecher. She has been tasting and studying wine since 1973. She has had a distinguished career in journalism as a reporter, editor, columnist and editorial writer at The Miami Herald and The New York Times as well as at The Journal. Dottie and John are well-known from their many television appearances, especially on Martha Stewart's show, and as the creators of the annual "Open That Bottle Night" celebration of wine and friendship. The first bottle they shared was André Cold Duck.
Read more of Dorothy J. Gaiter on Grape Collective.