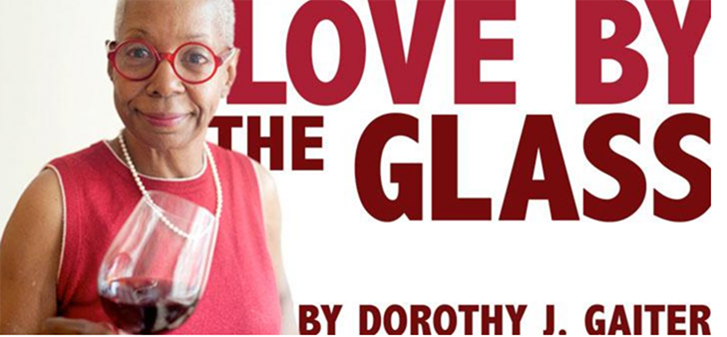 Kistler has them. So do DuMOL, Patz & Hall and Lewis, among others. What are they?
They're vineyard-designate wines from Dutton Ranch, grower in Sonoma County of some of the most sought-after Chardonnay (17 clones) and Pinot Noir (14 clones) in the state. The Ranch is 1,100 acres composed of 74 individual vineyards sprawled across the Green Valley and Russian River Valley that are part of the cool Sonoma Coast viticultural area. Sauvignon Blanc, Syrah, a heritage clone of Zinfandel, Pinot Blanc, Pinot Gris, Gewürztraminer and Viognier are also grown there as well as 200 acres of famous Gravenstein apples that hark back to when the family grew apples and prunes.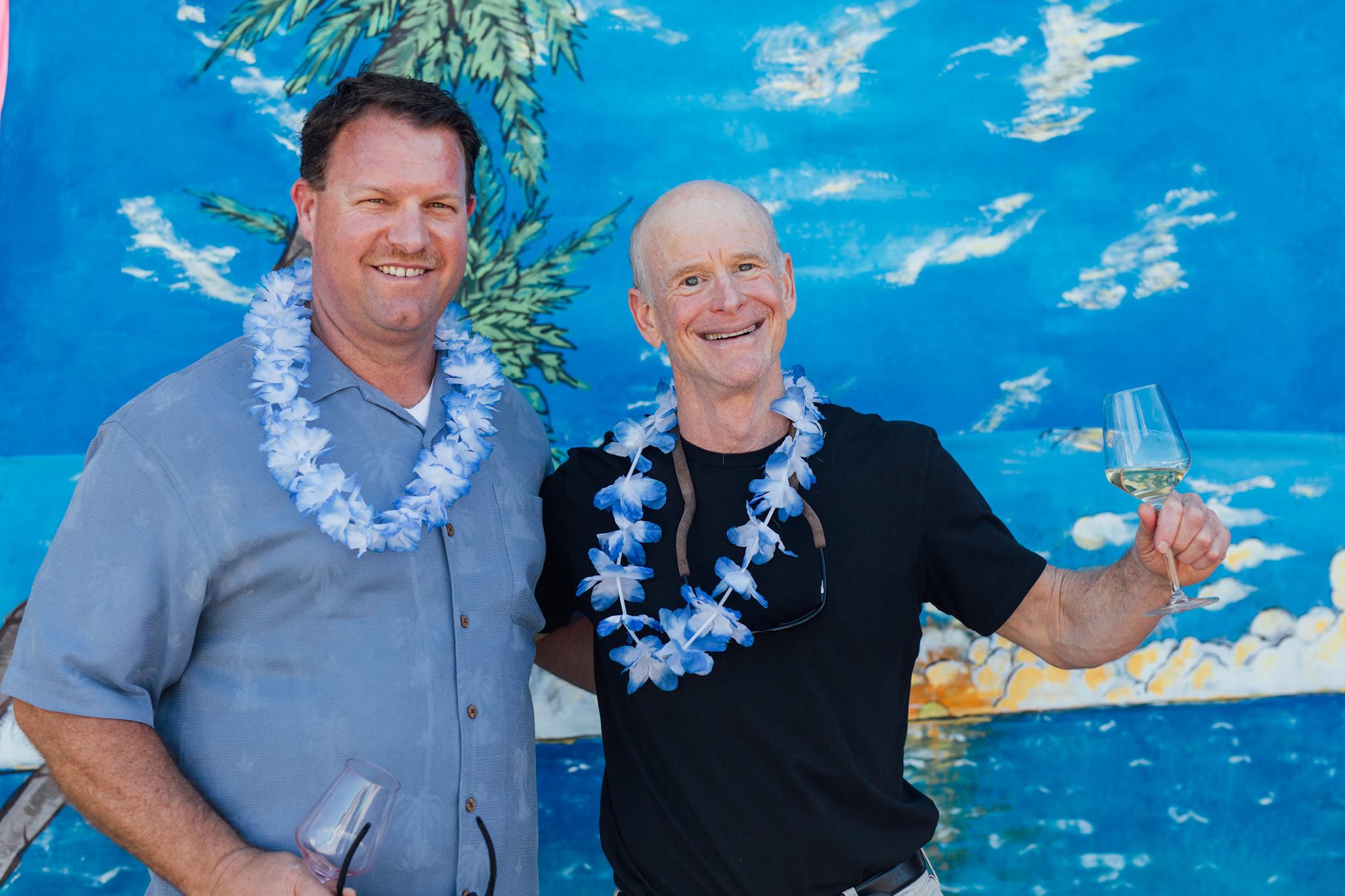 Dutton Ranch is owned and managed by Steve and Joe Dutton, whose father, Warren Dutton Jr., a fourth-generation farmer in the region, bought the first parcel in 1964 with their mother, Gail. Of the 1,100 acres, the Duttons own and lease 860 and manage 240.
Several years ago, on different trips to Sonoma County, John and I did blind tastings and discovered that two of our favorite wines were made by two wineries owned by Warren's sons: Dutton-Goldfield, a 50-50 partnership begun in 1998 between Steve Dutton (photo left), 50, and Burgundy-loving winemaker Dan Goldfield (photo right), 60; and Dutton Estate Winery, started in 1994 by Joe Dutton and his wife, Tracy. Both wineries are in Sebastopol.
The most recent vintages of Kistler's Dutton Ranch designates were more than $100. The 2015 Dutton-Goldfield Dutton Ranch Chardonnay and Pinot Noir clock in at $38 and $44, respectively. OK, they're not from the same vines as the Kistler, but they were farmed sustainably by the Duttons as part of the ranch. We just tasted these delightful true-to-type wines and they punch way above their weight.
"Nutmeg and lemon nose. Very good acidity. Young, clean and vibrant, with very long finish. A bit Chablis-like. Restrained richness," we wrote in our notes on the Chardonnay.
"Elegant. Very much an American Pinot, with restrained, good fruit, heady nose. Lots of acidity, some earth and spices. Well-made," we wrote of the Pinot.
What particularly impressed us is that the wines, tasted back-to-back, had the same vision – just look at those notes again. We often find that it is the mark of a good winery, when you can taste a consistent vision across different grape varieties. Dutton-Goldfield has an annual total production of 10,000 cases and makes around 3,000 cases each of the Dutton Ranch Chardonnay and Pinot Noir.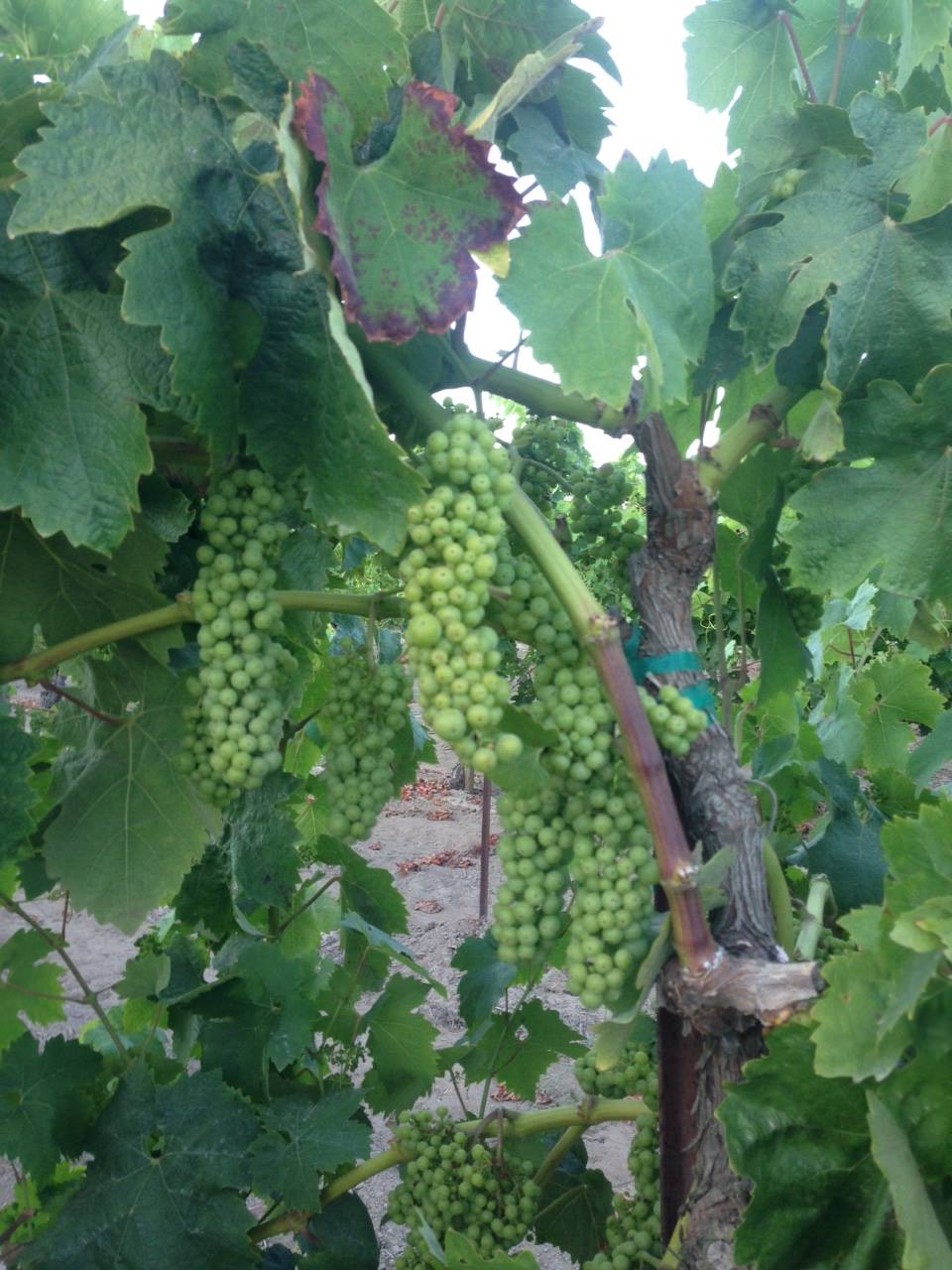 Warren died in 2001 after a heart attack while riding his horse. He was 57 and had been among the first to plant Chardonnay in the cooler Russian River Valley. He had also been instrumental in getting the Russian River Valley and the Green Valley of the Russian River Valley recognized as AVAs. A few months after Warren's death, the Russian River Valley Winegrowers Association, of which he was president, put together a barrel of wine, the 2001 Warren G. Dutton Cuvee Chardonnay, to be auctioned off to support a food bank, farm workers' health and education programs, and the Santa Rosa Junior College wine program, causes Warren and his family championed. In 2006, the college dedicated the Warren G. Dutton Jr. Agricultural Pavilion, "the educational centerpiece" of Shone Farm, the school's outdoor laboratory.
What was special about that barrel in 2002 was that it contained wines from 12 wineries that back then used Dutton Ranch grapes: Chasseur Winery, DuMOL, Dutton Estate Winery, Dutton-Goldfield Winery, Ehlers Grove Winery, Hartford Family Wines, Fritz Winery, Kistler Vineyards, Lewis Cellars, Merryvale Vineyards, Patz & Hall Wine Co. and Sebastiani Vineyards.
Warren sold grapes to around 30 wineries in northern California, including Cakebread, Rosenblum and Sterling. About half that number still make vineyard-designated wines from Dutton Ranch fruit and many more use its fruit in their blends. (Here's a list of them) Kistler began putting the ranch on its Chardonnay label in 1979 and that made the ranch famous and much in demand.
The brothers founded Dutton Brothers Farming while they were still living at home. Aside from managing the ranch, it also works for other winemakers. It has planted and managed two Russian River vineyards belonging to pioneer winemaker Merry Edwards. Her experience with the family goes way back. "One of the finest Chardonnays I ever produced was made for [Matanzas Creek] winery in 1979 from local Dutton-Rued grapes," Edwards states on her website.
Goldfield told me last week that just like the other wineries, Dutton-Goldfield has a contract with the ranch to buy its fruit. He and Steve became friends when Goldfield was La Crema's winemaker and made Chardonnay and Pinot Noir with Dutton Ranch fruit. Although they started their partnership on a handshake, he told me, "We have real contracts, some are long-term, so the style is largely the same. It's very berry forward, reliable higher acidity for our Chardonnay," he told me of Dutton-Goldfield.
The Chardonnay was 100% barrel fermented and underwent 100% malolactic fermentation, with its lees stirred twice a month. It got 10 months of French oak, 40% of it new barrels. The Pinot was treated to open-top fermenters, and cold-soaked for five days to nudge out the spice and fruity stuff, punched down up to three times a day, if needed, and each block was fermented separately. Same oak regimen as Chardonnay.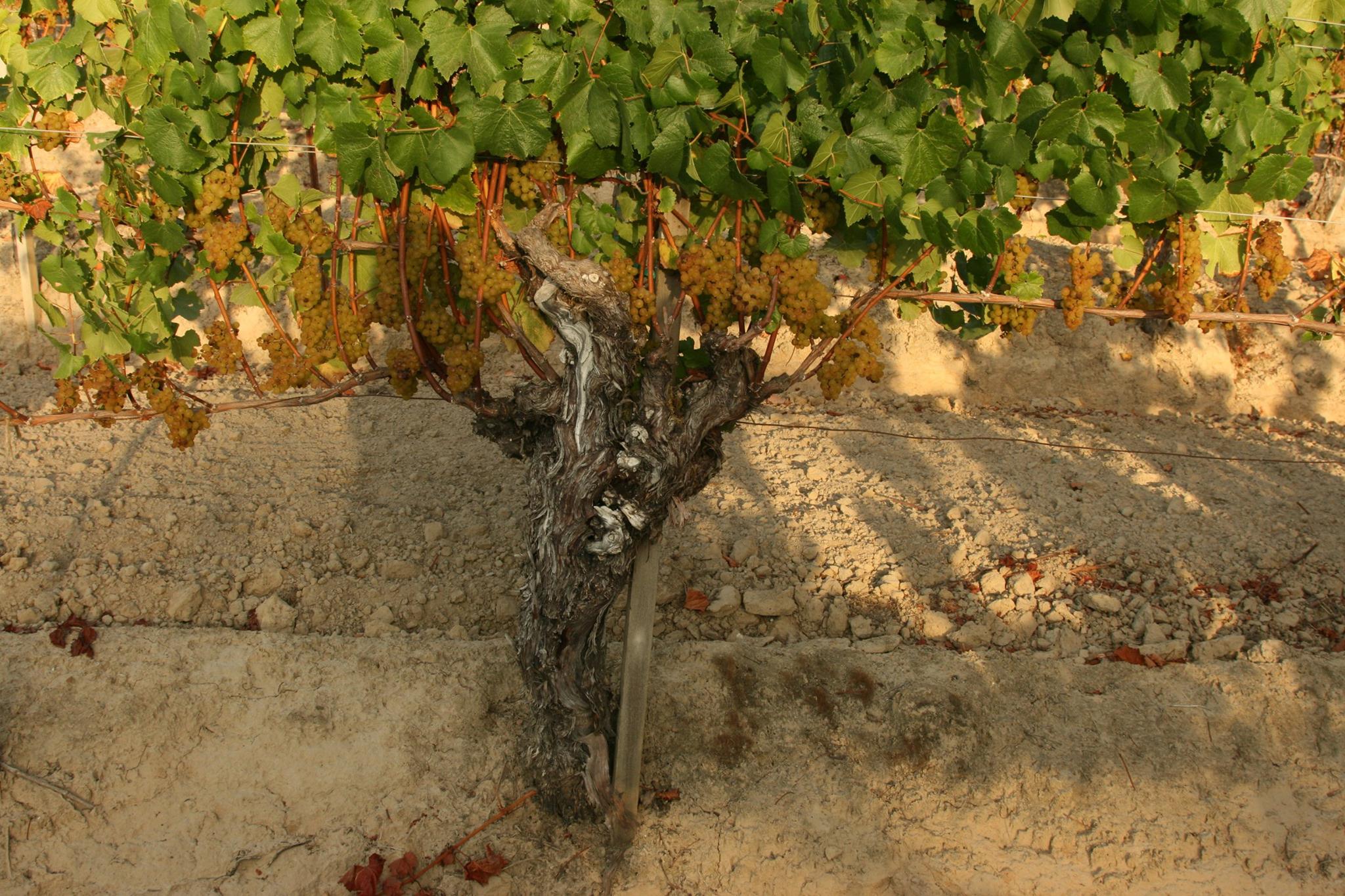 Goldfield, a Brandeis and UC-Davis grad, picked up the phone, even though my call came, I'm sorry, "at the most hectic time of the most hectic time," he said, describing this year's harvest as being like "that last battle scene in the Lord of the Rings, a little like that."
Among the blocks that contributed fruit to the Chardonnay was a 7-acre parcel known as JJJS. None of the research that I did into what that meant felt right, so I asked Goldfield. "I'm glad you asked that," he told me. "It stands for Juan, José, Joe and Steve," he said, explaining that the first two are foremen who have been with Dutton Ranch "longer than Steve and Joe have been alive. They worked for Warren and the family helped them buy the property that the vineyard has leased.
"There are two other arrangements like that. It's good business to make your workers partners," he told me before rushing back to the harvest.
Smart people. No wonder the Dutton family has been farming successfully since the 1881.
Dorothy J. Gaiter conceived and wrote The Wall Street Journal's wine column, "Tastings," from 1998 to 2010 with her husband, John Brecher. She has been tasting and studying wine since 1973. She has had a distinguished career in journalism as a reporter, editor, columnist and editorial writer at The Miami Herald and The New York Times as well as at The Journal. Dottie and John are well-known from their many television appearances, especially on Martha Stewart's show, and as the creators of the annual "Open That Bottle Night" celebration of wine and friendship. The first bottle they shared was André Cold Duck.
Read more of Dorothy J. Gaiter on Grape Collective.
Find Dutton-Goldfield on Winesearcher.com