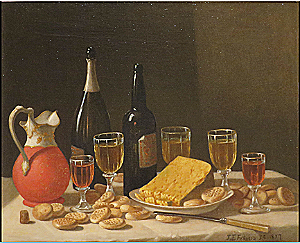 Some things in the culinary world were just meant to be together, like bread and butter or tomato and basil. But the most rewarding and complex pair of them all is wine and cheese. A marriage of flavors and textures that will eternally complement the other when paired successfully. Wine and cheese together elevate each other, or to misquote Aristotle, "The whole is greater than the sum of the parts." Here are a few basic principles that can help you navigate the vast sea of wine and cheese pairings.
Terroir - What Grows Together, Goes Together

It's a turn of phrase that's been a staple in the culinary community for decades. It is a last resort guide for the floundering sommelier, making a quick and satisfactory decision tableside. It's also a guiding rule when it comes to wine and cheese pairings. Selecting a wine and cheese from the same region is a surefire bet. If you are eating an aged cheese with Italian herbs like rosemary, basil and thyme made in Tuscany, the best wines to pair are Italian reds with medium tannin, like Chianti or a Rosso di Montalcino. The flavors imparted in the wine will match up with the flavors in the cheese and make a harmonious pairing. Another example of this is the Delice de Bourgogne, a soft cheese similar to a Brie, and a wine of Burgundy, red or white.
Weight - Birds of A Feather Flock Together

In order to maintain balance, you must take the intensity of the flavor profile and body weight of the wine and cheese into consideration. Cheese expert Laura Werlin tweeted, "The bigger the oak in the wine, the fewer cheese choices you have." There are only so many big, fatty, rich cheeses out there, so if this is your style of wine, you should make sure your cheese can stand up to it. You can also base your selections off of the acidity. When you pair a high acid wine with a high acid cheese, they cancel out the acidity and allow the less dominant flavors to shine. You don't want to pair your California Cabernet Sauvignon with a young, delicate Brie. Similarly, a big Stilton Blue cheese will overwhelm your palate and ruin a perfectly quaffable Sancerre. Try pairing a light goat cheese with the Sancerre and a fruit forward, or even sweet wine, like Port or a Zinfandel, with a Blue cheese.
Age - As You Get Older Go Bolder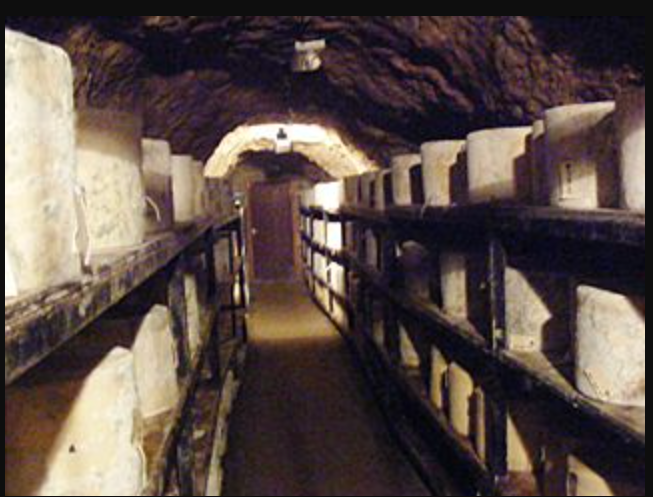 'Age is just a number' but when it comes to pairing, it's an integral part of the process. The trick is to pair bolder style wines with aged cheeses. Affinage is the process of aging cheeses. As some cheeses age, they tend to lose moisture. When this happens, they tend to get richer and fattier but buyer beware, not all cheeses age well. Make sure the cheese you pick can withstand the test of time. The fats in the cheese cut through the tannins in fuller bodied red wines and give the other flavors opportunity to shine through. Best to pair those aged Cheddar and Gouda cheeses with Barolo or Australian Shiraz.
Texture - Cut Through The Fat

When you think of the flavors in wine, the first thing that comes to mind are the fruit and non-fruit notes. While these are important aspects to pairing, they aren't the only ones to think about. Similar to considering the weight of a wine, the acid and tannin also come into play. For cheese, some can be soft or hard, sticky or granulated. The acid or tannin in a wine can help make a cheese more palatable to enjoy. Just as tannin cuts through fatty cheeses, acid helps cut through the stickier ones. A light sparkling wine can be used as a palate cleanser, making those triple creams a bit easier to swallow. In contrast, a big tannic wine will help cut through the richness of some of the fattier cheeses.
Complexity - Opposites Attract

The final rule of pairing is a classic, 'opposites attract!' Not an obvious rule when it comes to bringing together our favorite food pair but one commonly followed is sweeter style wines and stinky cheeses. The funkier the cheese, the sweeter the pairing. That's why Port or Sauternes make the best pairings for pungent Blue cheeses such as Roquefort and Valdeon, and wash rind cheeses such as Affedelice, Grès des Vosges, and Epoisses. In addition to this sweet and savory match, another contrasting pairing would be a fruitier style wine like a Fiano or a light, fruity Pinot Noir and a nuttier cheese like the Midnight Moon Gouda. This coupling really allows you to enjoy both aspects together as opposed to canceling each other out.
Classic Pairings
Champagne and Brie
The Rule: Cut Through The Fat, Opposites Attract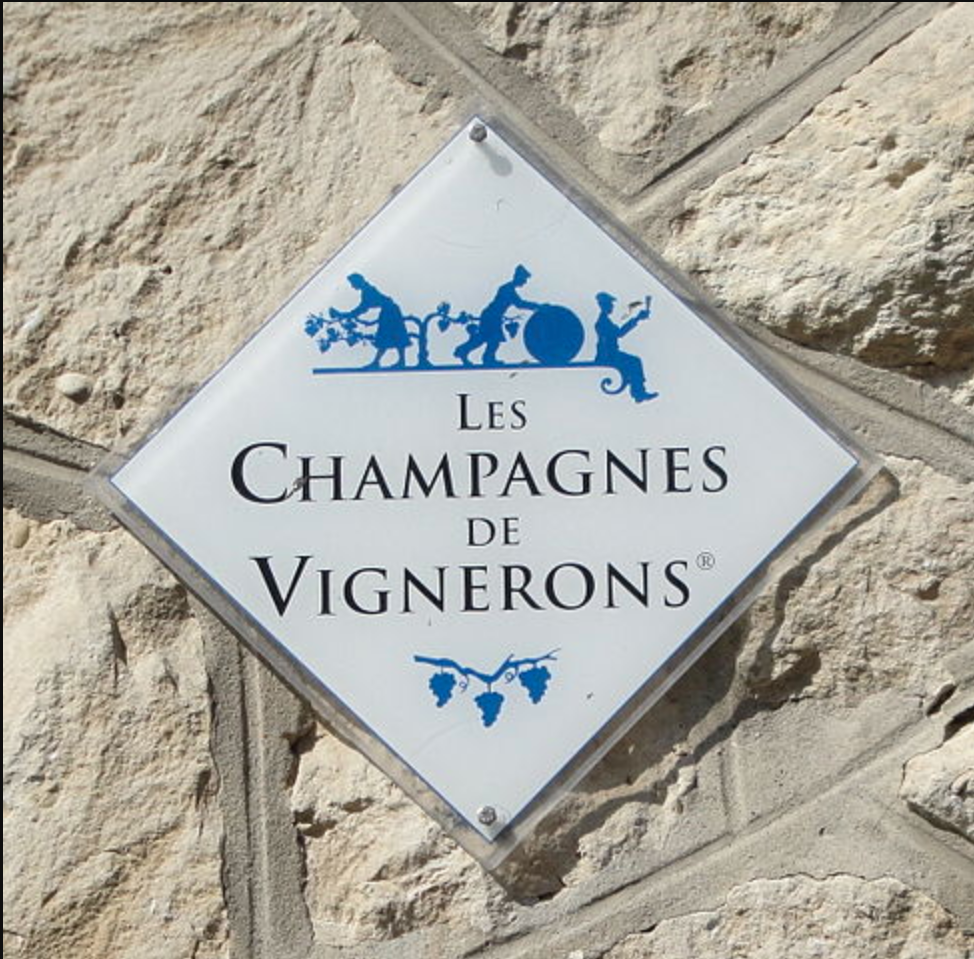 Following the rule of texture, the finesse of the bubbles cuts through the creamy, softer texture of the cheese while not overwhelming the delicate flavors.
Try: L. Aubry Fils Brut NV is a quintessential grower's champagne that is middle of the road in terms of body, and underestimated in terms of flavor with notes of green apple, white cherry, smoky mineral and candied lemon zest. The acidity will help cut through the fats in the Fromager D'Affinois. An easily spreadable cheese that has a rich and creamy soft texture releases a fresh, fine taste and a delicate flavour. Made from a process called ultra-filtration, which serves to remove water from the cheese and speed up the aging process which makes this cheese lighter than most Bries but creamier and thicker in turn with a buttery, mushroom-like earthiness. It also allows the cheese to retain more of its proteins and nutrients. Together, the champagne will clean your palate and ready your mouth to begin again.
Sauvignon Blanc and Goat Cheese
The Rule: What Grows Together Goes Together

Another classic pairing is a firm example of our terroir principle, the citrus flavors and high acid in the both wine and cheese are matched as equals and thus cancel out the other, displaying notes that may be hiding in the background.
Try: The Domaine de Reuilly hails from an ancient village on the east side of the Loire. This wine showcases all the charm and precision one could expect from a Sauvignon Blanc from this region, with an abundance of minerality, white flower and limey citrus. The Selles sur Cher comes from a village in the same region. Selles sur Cher sometimes comes with a thin coating of black ash over the bloomy rind, giving it a blue-grey appearance. The interior paste is a bright white and the flavors are bright and citrus-like when young, with a hint of minerals, grass and hay.
Cabernet Sauvignon and Blue Cheese
The Rule: Birds of A Feather Flock Together

These heavyweight contenders can hold up against one another and not get lost in the pairing shuffle. Both the Cabernet Sauvignon and the Blue cheese have big, bold, lingering flavors. They match up well against one another.
Try: 2018 Matthews Cabernet Sauvignon from Walla Walla, Washington. With fruity black currant, bing cherry and blackberry flavors, it remains bright and fruity, with a tannic backbone. When paired with a Stichelton which is a representative of the Stilton Blues, it brings the pungent notes with a fruit symphony (Stichelton is a raw milk cheese based on the original Stilton recipe and because all moden Stilton is pasteurized it can't use the name "Stilton"). The Stichelton was made by an American and is considered one of England's top selections. The big, rich pungent flavors will mingle with the Cab's fruits to linger in your mouth while the tannin helps cut the fats.
Pinot Noir and Swiss Cheese
The Rule: Opposites Attract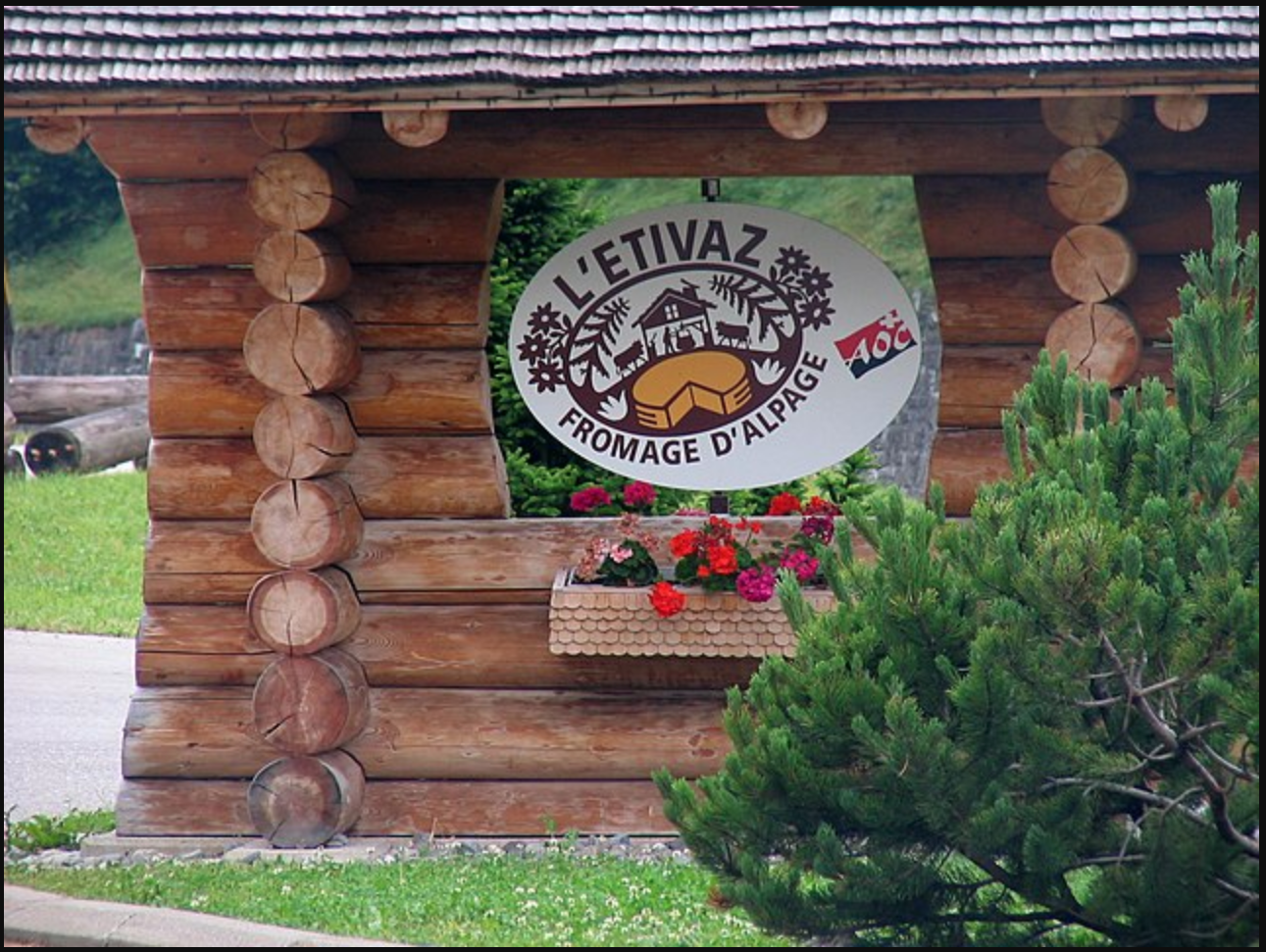 A classic pairing not everyone is so familiar with is a complex pairing of opposites. These two go together like peanut butter and jelly - quite literally. The fruitiness of the wine pairs with the nuttiness in the cheese making a complementary sandwiching of flavors in your mouth.
Try: The Ken Wright 'Willamette Valley' Pinot Noir is a juicy Pinot from a combination of grapes from around the Willamette Valley and shows bright notes of bing cherry and blackberry. To pair this wine with a L'Etivaz Swiss is a match made in heaven. The L'Etivaz is made in small quantities seasonally and is aged in caves in the Swiss Alps for about 30 months and the final product produces an aromatic, fruity cheese with subtle nutty undertones; perfect for our pairing!
Oaked Chardonnay and Gouda
The Rule: As You Get Older Go Bolder

The proof that age makes everything better, this oaked Chardonnay and Gouda were both aged for over a year before being released. With time the cheese got richer and more flavorful with time.
Try: The Broadside from Paso Robles, was made in a bigger, oaky style. Made and grown sustainably, it is a great example of the region's big, buttery Chardonnays. Notes of poached pear, golden apple and ginger, this wine leaves an everlasting taste of vanilla in your mouth that will pair beautifully with Jeff's Select Gouda. A collaboration by two Jeffs, one from Minnosota and one from Wisconsin, this cheese is a "Labor of Love.'' Aged for over a year in affinage caves, this firm, orange cheese will impart notes of butterscotch and crystalline that will linger in your mouth and pair up beautifully with the vanilla tones in your Chardonnay.
Unoaked Chardonnay and Spanish Cheese
The Rule: Birds of A Feather Flock Together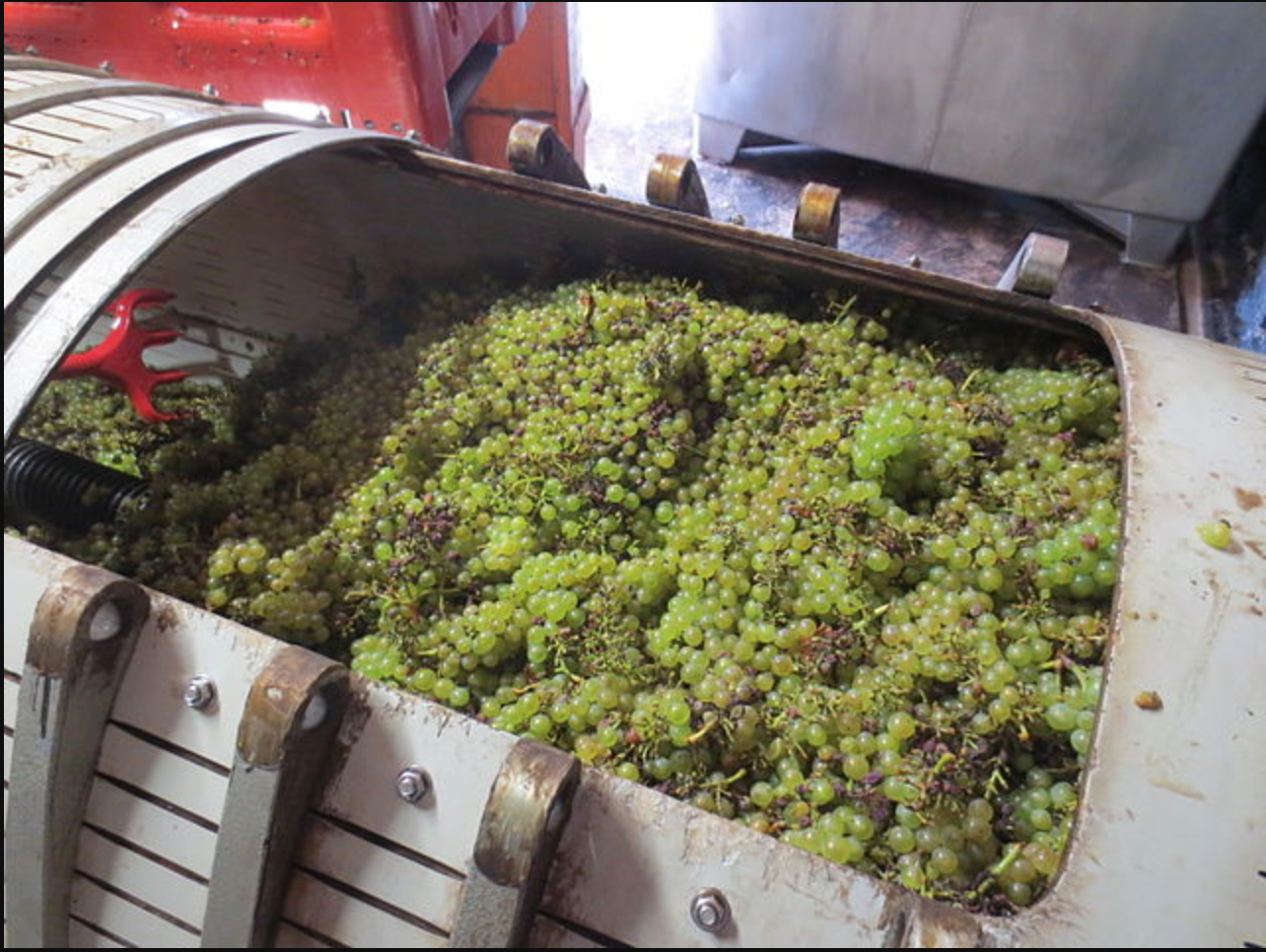 Now to contrast our aged oaked Chardonnay and big Gouda cheese, we have our more delicate and palate pleasing pair of unoaked Chard with a lighter style Manchego cheese.
Try: The Henri Perrusset Macon Farges hails from Burgundy, France and has been aged in stainless steel tanks and has gone through full malolactic fermentation. The wine will have the classic creaminess of a Chardonnay but retains some of its fresher fruit characteristics like white peach, lemon and under-ripe pear. The El Trigal Manchego from the region La Mancha, which is also the home of Don Quixote, is made from Manchega sheep's milk. This firm cheese displays characteristics of toasted almonds and a creamy butteriness. Both the cheese and the wine are of a lighter style but have complementing qualities to elevate your experience.
And Try These Unique Pairings
Provence Rosé - Alpine Cheese
The Rule: Cut Through The Fat
Another textual pairing that will make your heart sing. The renowned Kalbach triple cream calls for a tangy fruit pairing and what better than a Provencal rosé!
Try: The Château de Roquefort was made in the hills of Provence, France, a mainstay location for rosé. This practicing biodynamic vineyard produces a rosé with characteristics of grapefruit, minerality, white pepper and of course a light floral quality. The Kaltbach le Cremeux is a triple cream from the ancient caves in the Swiss Alps by the same name. This firm Alpine cheese has buttery caramel notes and a melt in your mouth soft consistency. The acid in your wine will only help clear the way for another bite.
Beaujolais - Gouda
The Rule: Opposites Attract
We covered aged Goudas with everlasting finish but there is a lighter, even slightly sweet style that pairs very nicely with a young, fresh, fruit-forward wine.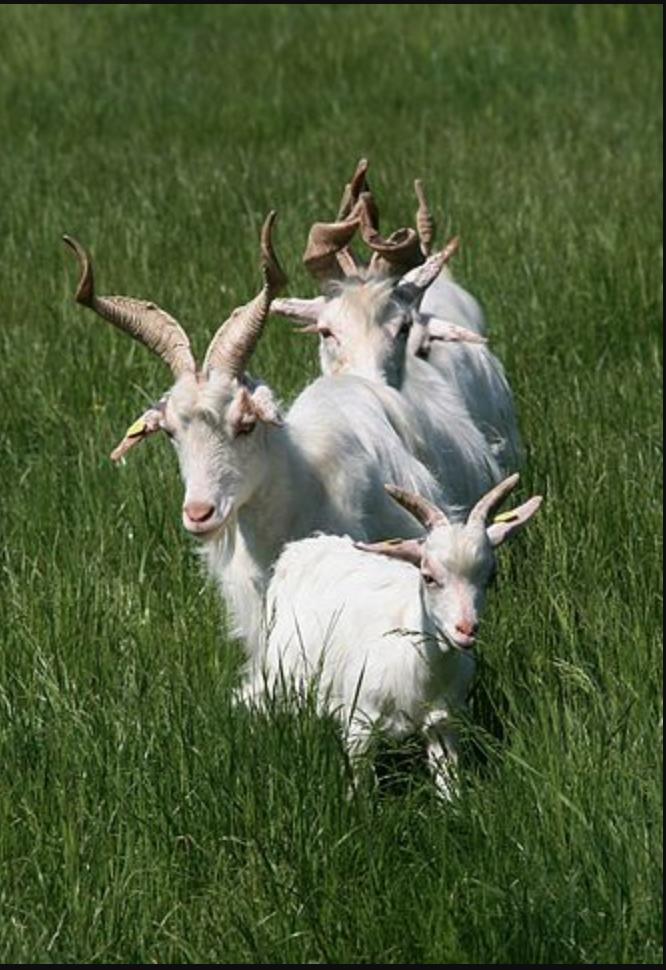 Try: M. Lapierre 'Raisins Gaulois' Beaujolais. This young red was picked from old vines in Morgon, France, fermented whole cluster, which preserves its fruity ripeness. This wine showcases a light, fruit-driven style of wine you'd find typical in Beaujolais. In contrast, the Midnight Moon Gouda from North Coast, California is a firm goat's milk cheese, a cousin to a cheese called Lamb Chopper. Starts off on the savory side and finishes up on the sweeter end. Neither the cheese, nor the wine will overpower the other and leave the enjoyer quite pleased by the pair.
Orange Wine - Goat Cheese
The Rule: Birds of A Feather Flock Together
For this next obscure pair, think outside the box a bit. Putting together a wine and a cheese that may not be for everyone but those who care to indulge won't be sorry.
Try: The Sanctum Leptir is a skin-contact orange blend from Slovenia and makes a great introductory wine to the skin-contact orange world. With a light tannin and high acid, this wine showcases approachable notes of white tea, stone fruits, honey and mushroom earthiness. The Le Pico triple cream hails from France and will certainly leave you with a little bit of funk. Made from goat's milk, this cheese has been described to display notes of buttery mushrooms.
Though together, the earthy funk in both the wine and cheese will match up and cancel each other out, calling attention to the other more subtle flavors in both.
Rio
ja - Spanish Cheese
The Rule: What Grows Together, Goes Together

For our final unique pairing, we move from the Loire Valley, France to Northern Spain. Made to match, Rioja and Idiazabal are a wonderful naitive pair.
Try: The La Rioja Alta 'Vina Alberdi' is a bright fresh and fruity Rioja from Northern Spain made from Tempranillo. It's got a big nose of cherry, strawberry and plum and a palate that displays notes of caramel and hazelnuts with round acid and smooth tannin. Idiazabal, also hailing from Northern Spain, is a sheep's milk cheese similar to its cousin, Manchego. This young, rich buttery cheese is smoked before being released and imparts an almost caramel bacon flavor making it a perfect contrast for our fruity, tannic Rioja.
And the Most Important Rule: Rules are made to be broken, the best pairings are the ones you enjoy
When in doubt overall, Eric Asimov from The New York Times said it best, "The point is not to obsess over the specifics of food and wine pairings... Seeking perfection is daunting...Looking for the good rather than the perfect allows more flexibility and fewer inhibitions, and opens one up to the quality of versatility." These are just guidelines and there is no pressure to follow the rules at all, but if you're looking for a classic culinary experience, these rules wont lead you astray.