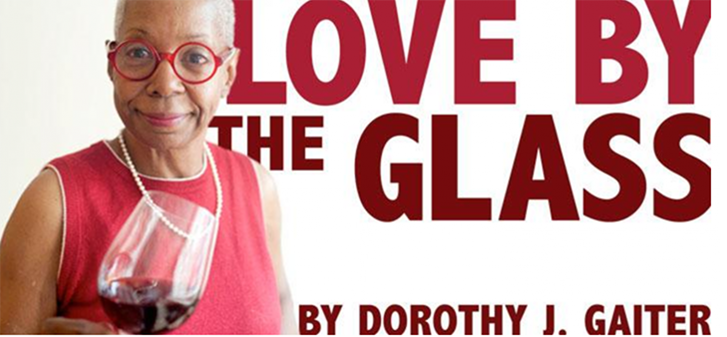 Lynn Fritz is a man on a mission. The large arc of his life seems to be about community building, and he pursues it with a religious zeal, whether he's helping steer humanitarian aid to disaster-stricken areas like Sri Lanka after the 2004 tsunami or through his 12,000-case Lynmar Estate in Sebastopol, California, in the Russian River Valley. He wants to get people connected to things they desperately need or simply want. He calls it his "enabling job."
Fritz doesn't want you to merely love the 21 small-lot Chardonnays and Pinot Noirs that his winemaker fashions from 90 base wines from 19 clones. He wants you to believe in them. He sent me a selection to review and I believe in the Chardonnays big-time. They were drop-everything-stunners. The Pinot Noirs, while well-made and thoughtful, generally were more conventional. More on the wines later.
Like most successful people, Fritz, 75, is driven. Furthermore, he says, he and his wife and co-owner, Anisya, who live on the 100-acre estate with Quail Hill Vineyard at its heart, have managed to attract like-minded people to their spot of heaven in Sonoma County.
"We have rabid fans from all over," he said when I called him a few days ago. About 90 percent of Lynmar's guests and sales come from references, word of mouth, he explained.
That sheds some light on this quote from Fritz on the estate's website, lynmarestate.com: "We are here to create and develop people that have a belief system about Lynmar. Not only the product, but what we do and why we do it."
That's heavy stuff. The people he's talking about are not just employees, including a full-time chef who prepares dishes to pair in the tasting room; full-time gardeners who cultivate what the chef prepares; full-time vineyard workers; and a concierge team at the hospitality center. Make no mistake about the importance of visits. Anisya Thomas Fritz, who has a doctorate in strategic management from Virginia Tech and teaches wine business entrepreneurship at Sonoma State University, is director of consumer experience.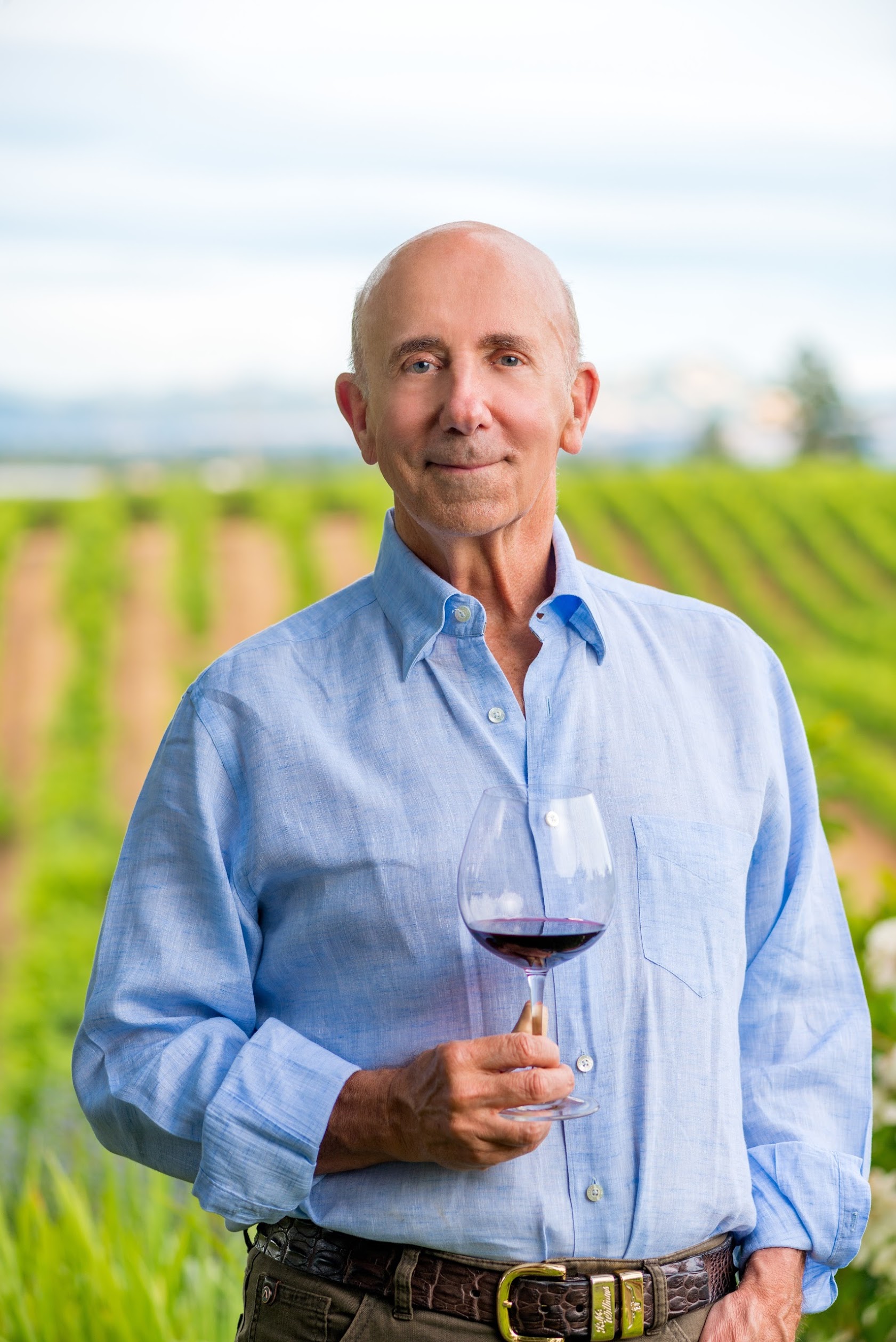 Fritz also is talking about you, people who can buy Lynmar wines, which are primarily available online from the winery, but also in a few stores across the country and in restaurants like Gramercy Tavern, Little Park, Red Rooster, and The Polo Bar in New York City. To the point that Fritz wants you to more than love the wines, Lynmar's wine club is called The Advocates Club.
"Because we've done this by reference, this is a congregation of sort of believers and people who like doing this," he explained. "We want somebody who's going to advocate what we do here. Offer it to other people and we're going to get general acclaim. Everything that we're doing here underpins advocacy. Otherwise, we shouldn't do it. That's the mission."
He goes on: "At many tasting rooms, after 15 minutes, there would be a nudge on your shoulder. 'You going to buy something? We have to move along,"' he said. "I want to have people come and sit and stay. Wine is to slow down, not to speed up and go to five different tasting rooms."
Wine tastings and food pairings at Lynmar require reservations, with estimated times of how long they'll take.
Lynn Fritz is in the business of making sure that things get from where they are to where they need to be. Success depends on the efficiency of the supply chain, strategy and logistics.
Years ago, "our sales people were not doing a particularly good job, given the beauty of the wine. Do we really want to be in distribution?" he told me he wondered at the time. "It was 'mark it down, make more wine.' So I decided I've got time now and I really find this so blankety-blank to everything I've always wanted to do. I've never been in a business where I don't know my customers. All of them should be coming to us, giving them the ability to have the wine and to have an experience, not going to a third party," Fritz told me.
"So I released the general manager, sales manager and the winemaker, who wanted to do things to make market. So I became sales manager and general manager," he continued. "I run this place now. We decided that we were going to sell all of the wine directly. To get a reference, that's special, that's a human endeavor. We're working for a reference." Fritz does concede that sometimes wine stores will have his wines and indeed I found some 2013s on wine-searcher.com.
He does sound hands-on. Fritz told me he works with winemaker Peter Soergel to make the final blends for every wine and he and Anisya have given staff "standing orders, not a suggestion" to pull them over to meet guests when the two of them are near the tasting room. "Frankly, it is, by far, the most fun part of running the winery for me," he said.
Fritz got a lot of his drive and direction from his father, Arthur, who in 1933 got fed up with his employer, a custom-brokerage business in San Francisco, and started a competing business nearby, shipping liquor and Chinese food for businesses in Chinatown. Custom brokers handle the paperwork and logistics and such to move goods.
Lynn said he bought the business in 1970 when it had 70 employees and built it into a firm with 12,000 people in 120 countries. In 2001, he sold Fritz Companies to United Parcel Service for a reported $437 million in stock. Six months after that sale, he and Anisya, a business professor he had met at a conference in Miami, founded the Fritz Institute. It's a not-for-profit charity that works with community groups, humanitarian aid agencies and governments around the world "to improve the flow of aid and goods to disaster zones," its materials state -- basically using what Fritz perfected in his custom brokerage business.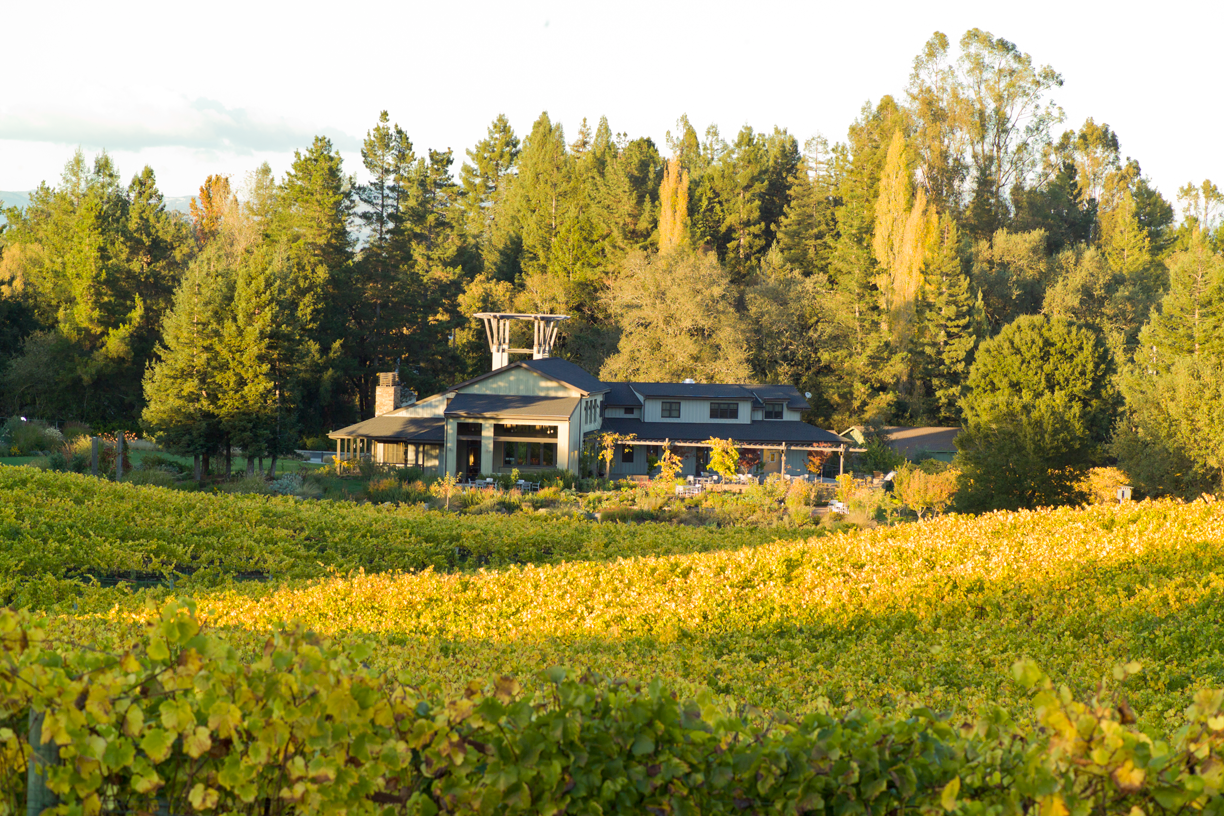 In 2009, after they had completed the projects and programs they had taken on and raised money for, they reorganized the institute, Fritz told me. Since then, the projects it takes on have been financed entirely by the United States Agency for International Development (USAID) and employ Fritz's people as consultants, he told me. I feel warmly toward USAID, whose mission statement reads: "We partner to end extreme poverty and promote resilient, democratic societies while advancing our security and prosperity." When my father, who had done that type of work, died, officials of the agency sent condolence letters.
But back to wine. In the 1970s, Fritz's first wife suggested they buy a weekend place for them and their five daughters, someplace to go outside bustling San Francisco. Fritz, a serious workaholic, hated the idea. "I loved to work and on Saturday I could get stuff done that I couldn't get done during the week. Plus, I didn't need another social circle," he told me.
So whenever the realtor showed them a place -- and it was always in the Russian River Valley because when Fritz was a boy that's where his family spent summers -- Fritz would put in a bid that was "50 percent of the deal," he said. "So God would determine if we got it." (He says that all of the Fritzes went to St. Ignatius Preparatory School in San Francisco, which Wikipedia says is a private Catholic school in the Jesuit tradition.)
This went on for years until Fritz saw Quail Hill Ranch, 70 acres near the Laguna de Santa Rosa, the large, freshwater wetlands complex on the coast of Northern California. The ranch had all manner of wildlife, plants, rich soils and moderating temperatures from its proximity to the Pacific Ocean. The ranch even had vineyards growing there, some of the oldest Pinot Noir and Chardonnay in the valley. For Fritz it was love at first sight, but the owner eventually withdrew it from the market, Fritz told me, because her sons refused to part with it. "God decided," he said, and I could almost hear his shrug over the phone.
Then one day, he got a wake-up call. His older brother, Arthur Jr., "Jay," who was then in his 30s, had lymphoma. "There it was, the idea of finiteness. Holy smoke, I thought, this is a message," Fritz said. "So I called up the long-suffering real estate agent and said, 'I'm reborn here. I'm coming up in 10 days and I am going to buy a place whether I like it or not.'"
As luck or fate or something else would have it, Fritz said that the realtor told him, '"The only place you ever liked, it's back on for sale.'
"Even I'm not going to blow this," Fritz told me he said to himself. "It even had vines on it. I didn't know much about vines. I didn't know it was going to be a prodigy, so special that as its steward you would invest whatever it took to help it live up to its potential.
"Embedded in me is a middle-class ethos. You can't buy anything that doesn't have a purpose," he said, once again hitting on the mission/enabling thing. "I would have bought it if it had corn or hay. The happy fact was that it had grapes. I was surprised and blessed. Holy smoke. I loved the area."
So in 1980, Fritz bought Quail Hill Ranch. A restless entrepreneur, Fritz thinks in terms of 30-year plans. Still running the custom brokerage business in San Francisco, traveling globally and spending time when he could at Quail Hill, Fritz made the first of his 30-year plans for the property. It was, "let's see how really good the vines are," he told me. Turns out they were pretty darn good. For years, he watched others, like legendary winemakers Tony Soter, then owner of Etude, and Merry Edwards at Matanzas Creek, buy his grapes and make much-heralded wines from them. (In 2011, Wine Spectator called Quail Hill Vineyard one of the best Pinot Noir vineyards in Sonoma County, and Robert Parker just awarded six of Lynmar Estate's 2014s high scores, according to the estate's publicist.)
Lynmar's own website and other publications state that the estate's first commercial release was in 1994, but we have a label and notes from a 1993 Lynmar Pinot Noir that we purchased in January 1996 for $30, a princely sum. We loved it so much that the following February we bought three bottles of 1994 Pinot Noir for $28 each. How is it possible that we have a 1993 label? I asked Fritz.
He explained that after seeing others doing so well with his grapes, he hired Daniel Moore to make some Lynmar wines in space rented at Martinelli, where Moore was founding winemaker. Moore made about 500 cases in 1992 and again in 1993, which were so well received that Fritz went all-in in 1994, with Moore as Lynmar's founding winemaker. Fritz replanted in some areas, built a gravity-flow winery and extended the estate by adding Susanna's Vineyard in the Sonoma Coast, a gift to Anisya in 2005 and named after her grandmother, and Adam's Vineyard, named after his and Anisya's 10-year-old son. One Pinot Noir is called Five Sisters, to honor his five daughters. The estate is sustainably farmed, with ongoing viticultural experiments, and it has caves. The couple moved permanently to Lynmar Estate in 2008.
"We're a winery run by the owners who actually live on the property," he told me. "I truly am very, very happy."
About Fritz's older brother. He died in 2014, at 74. In 1979, a year before Lynn purchased Quail Hill Ranch, Jay founded Fritz Cellars, now known as Fritz Underground Winery, in Dry Creek Valley. In 2001, he turned the business over to his son Clayton and daughter-in-law Natalia, who continue to run the winery.
Lynn Fritz, of course, has another 30-year plan. "We're totally self- sustainable for the next 30 years," he said. "We're getting a little bit better every single year and we're going to continue to get a little better as we get to know the blocks a little better. We're data wonks. You can actually make money in this silly business and we do."
Lynmar Estate produces several tiers: Pinnacle, Block Designate, Vineyard Designate, Proprietary Blends and Appellation Tier, which includes a Rosé of Pinot Noir.
These, with our notes, are the wines we fell for:
2014 La Sereinité Chardonnay, $70, cases produced, 467. "Green-tinged, nice Chablis-like sourness, honest like a ripe green apple, lemon zest. Intense, passionate wine. A screw-you, this-is-what-I-like wine. Boiled down to its essence."
2014 Quail Hill Vineyard Chardonnay, $60, cases produced, 558. "Rich, green-gold color, chewy with a very long finish, a little bit of sourness, nice acidity and great with food. Hints of pineapple, very focused, with oak in balance."
2014 Old Wente Chardonnay, $65, cases produced, 400. The grandfather clone of California Chardonnay. "Leaner than the other two, more minerality, and not as intense or focused. Pears and nutmeg."
2014 Block 10 Pinot Noir, $80, cases produced, 291. Block 10 is an east-facing slope in Quail Hill Vineyard. "Nicely acidic and tight, intense. Raspberries, black cherries and earth. Not voluptuous but lean, with some bitterness and minerals. Long, tight, disciplined focus, with focus like the best of the Chardonnays."
Dorothy J. Gaiter conceived and wrote The Wall Street Journal's wine column, "Tastings," from 1998 to 2010 with her husband, John Brecher. She has been tasting and studying wine since 1973. She has had a distinguished career in journalism as a reporter, editor, columnist and editorial writer at The Miami Herald and The New York Times as well as at The Journal. Dottie and John are well-known from their many television appearances, especially on Martha Stewart's show, and as the creators of the annual "Open That Bottle Night" celebration of wine and friendship. The first bottle they shared was André Cold Duck.
Read more of Dorothy J. Gaiter on Grape Collective.