This will be a consumables holiday. During the two years we've been inside, where home and office have merged into a single space, we'd guess most people have found themselves with less elbow room. We don't need more stuff. Fortunately, wine is a great consumable.
We'll get to a few more-traditional ideas in a bit, but let's say this first: One very special wine gift is simply a bottle you've had this year that impressed you. Talk about a gift from the heart! With that in mind, we wondered what we'd give. Based on our tastings notes, social media postings and columns for the year, we came up with a list and then narrowed it to 12, which was not easy. Here's a mixed case of wine we'd give and one reason why: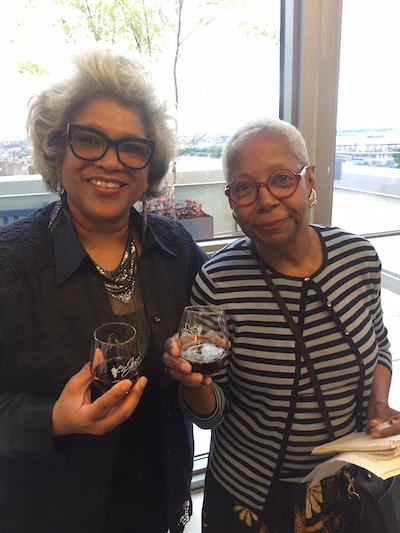 --Theopolis Vineyards Estate Petite Sirah from Mendocino County's Yorkville Highlands, because this sums up what Petite Sirah can be: powerful and ripe yet thoughtful and interesting at its core (about $40 – all prices are approximate. The owner-winemaker, Theodora Lee, is pictured here with Dottie.)
--Massolino Barbera d'Alba, because it has Barbera charm, the earthiness of Piedmont in Italy and great class, all at a nice price ($26).
--Razi'el, a Rhône-style red blend of Syrah and Carignan from noted winemaker and founder of Domaine du Castel, Eli Ben-Zaken, in the Judean Hills, west of Jerusalem, because this elegant, beautiful wine has extraordinary structure and anyone who doesn't know about the fine wines coming from Israel would be impressed – and, by the way, it's kosher ($63).
--Grieve Family Estate Sauvignon Blanc from the cool-climate Lovall Valley of Napa, which earned our highest rating (Delicious!), because in a world of simple, pleasant, lemon-lime Sauvignon Blanc, it's easy to forget how dramatic and tightly focused this wine can be ($90).
--Navarro Vineyards Dry Gewürztraminer from Anderson Valley in Mendocino, because this kind of truly dry, prickly, white-pepper Gewürz is a dying breed and it's a great deal ($25).
--Domaine Matrot Burgundy, because, well, it's Burgundy – the real thing – which means it has a special soulfulness that few wines can match and the sixth-generation daughters who have now taken over in Meursault are doing a fine job ($35 to $94).
--Brewer-Clifton Pinot Noir from the Sta. Rita Hills in Santa Barbara, because this is such a delicious example of how to translate that soulfulness in California ($39).
--Infiné 1939 Pinot Grigio from Trentino because, wait, that's what Pinot Grigio can taste like ($32)?
--Trefethen Chardonnay, because it's a reminder of good, even fetching California Chardonnay and it's a real deal ($30).
--Staglin Family Estate Vineyard Cabernet Sauvignon from the Rutherford Bench in Napa, because it's just plain stunning. (We had the 2014, which is excellent now and costs about $275. Other vintages are available and Staglin is consistent.)
--Elena Walch Sciava because it's delicious, inexpensive, widely available and helps support an excellent winery in the Alto Adige region of Italy that believed in a type of grape when few did, making the point that there are many indigenous grapes in the world waiting to be rediscovered by passionate vintners ($16).
--Tenuta Scerscé Valtellina because this Nebbiolo from the Alps is marvelous and this Italian region has recently been rediscovered, which means most people haven't tried the wine yet ($28 to $60).
What's on your list? Last January was a long time ago and if you don't keep notes or take pictures of all of your labels (and you should), think hard about your favorite wines of the year. That's where you'll find a great present.
In addition to that, here are five other ideas to keep in mind: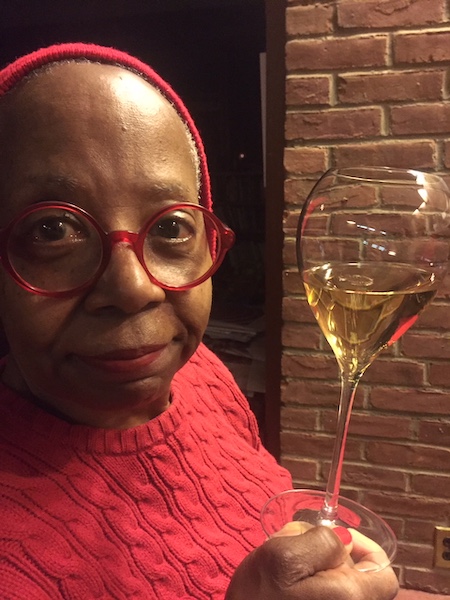 --Karen MacNeil "Flavor First" stemware by Oneida. The concept of these glasses from the author of "The Wine Bible" is to keep it simple: one kind for whites and bubblies, one for softer reds and one for bolder reds. We like simple. We first tried a set of six (two of each) in January and they have become our house glasses. One reason: They are not expensive, about $10 a glass, and we've been putting them in the dishwasher for a year now without a single loss. If your giftee doesn't have MacNeil's book, add that for a very special present.
--The book "On California: From Napa to Nebbiolo…Wine Tales from The Golden State." Académie du Vin Library has put together the work of more than three dozen great wine writers and wine thinkers, past and present, to try to understand the history and future of the center of American viticulture. This book is so passionate about the meaning of wine that it deserves a place on every wine-lover's shelf (and it's not a giant coffee table book, so it will fit). It's about $35.
--A wine club from a local store. We're skeptical of those giant win...