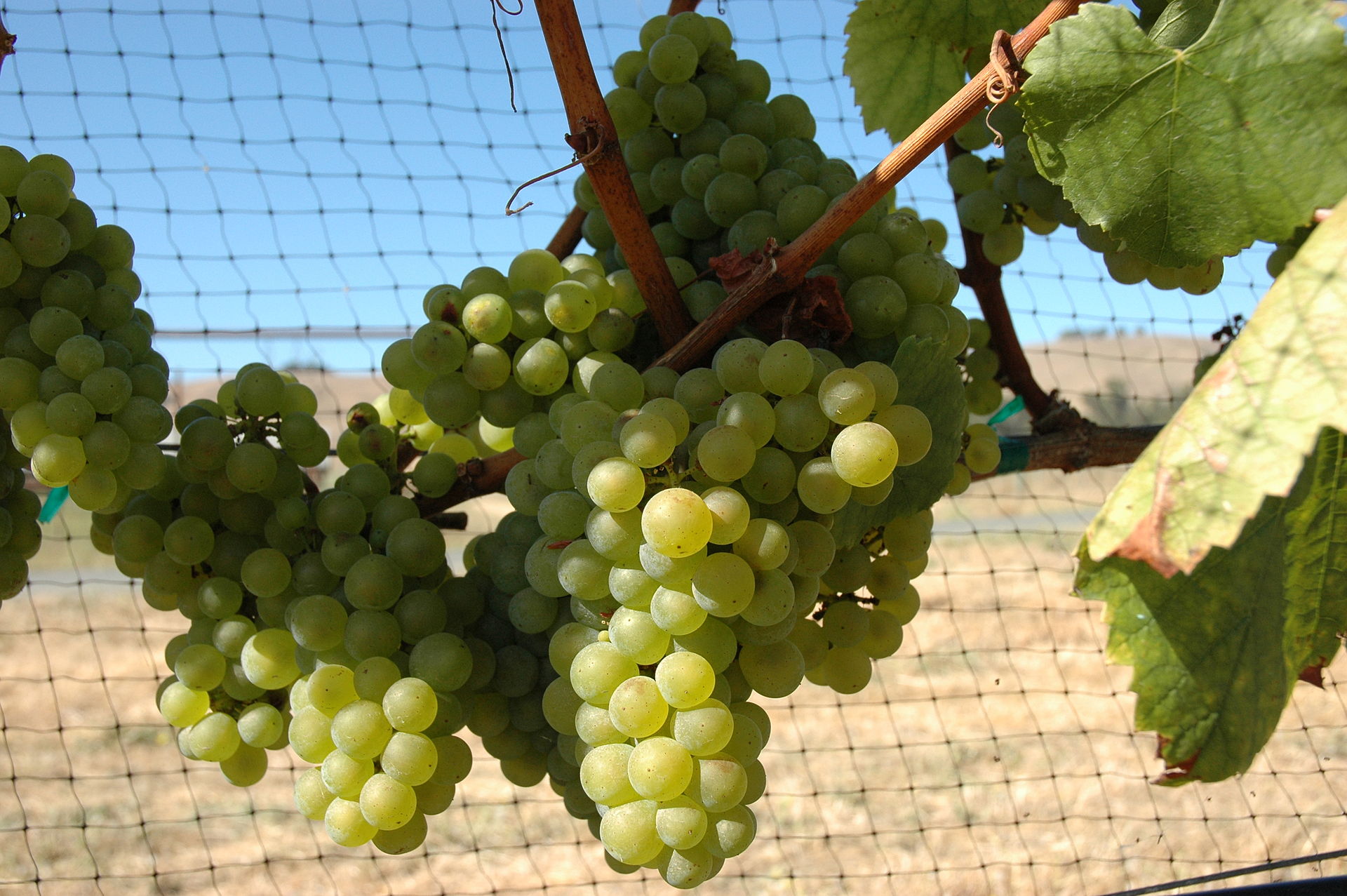 When a dynamic wine expert presented her research at a conference on California wines in New York City earlier this month, not every seat in the room was filled.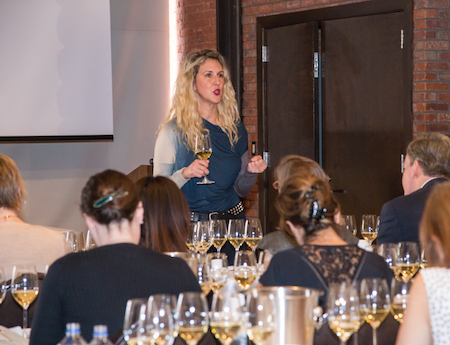 This was surely no reflection on the speaker -- erudite, eloquent Elaine Chukan Brown (photo left) -- but her subject, California Chardonnay. Had her mandate been to address Refosco, Mourvèdre or an obscure hybrid grape, the room would probably have been overflowing.
In our present moment of native grape and terroir worship, the stylized wines that consitute mainstream Cali Chard are difficult to champion at a high level. But California Chardonnay's story was very different just after Prohibition, when winemakers modeled their work on that of the great domaines of Burgundy. Growers thoughtfully planted primarily Wente and Masson clones on the cool hillsides of Napa, Sonoma, and Santa Cruz. As Jon Bonné points out in The New California Wine, Chardonnay's "historical purpose" was "to help convey the uniqueness of place, both in Burgundy and in midcentury California." But in the Golden State, Chardonnay lost that purpose as surging demand for the wine forced it to surrender its identity. Wanton planting in easily farmed but unsuitable vineyard sites led to unseemly winemaking techniques -- most notoriously: heavy oaking. Again, Bonné, "When that style was hitched to California's other big trends of the 1990s, a rise in ripeness and a drop in acidity, Chardonnay's descent into travesty was unstoppable."
Brown's presentation was an effort to reroot Chardonnay in its unquestionably impressive historical context, explore its remarkable adaptability to site and style, and in doing so, suggest a path for its future. The variety's foundational role in California wine goes hand in hand with its ability to convey subtleties of terroir. "Chardonnay is one of the most expressive varieties of both site and cellar," Brown asserted. Cellar, sure. But site? To prove her point, she presented examples from six iconic California wineries, inviting her audience to experience the wines through the lenses of vintage variation, terroir, viticultural practice, vinification styles, as well as the training and ideals of the winemakers under study. As Brown has written elsewhere, "even in less manipulative winemaking practices, technique is still a determining factor for expressing terroir." She points out that "a stylistic preference ... still carries the manifestation of the site's particular potential." After all, you can argue that the biggest player in terroir is man himself.
In her talk, Brown traced two arcs, one historic, the other geographic. She started, logically, with Napa Valley in the midcentury and wended generally south, west and more current from there. Each wine taught a key lesson.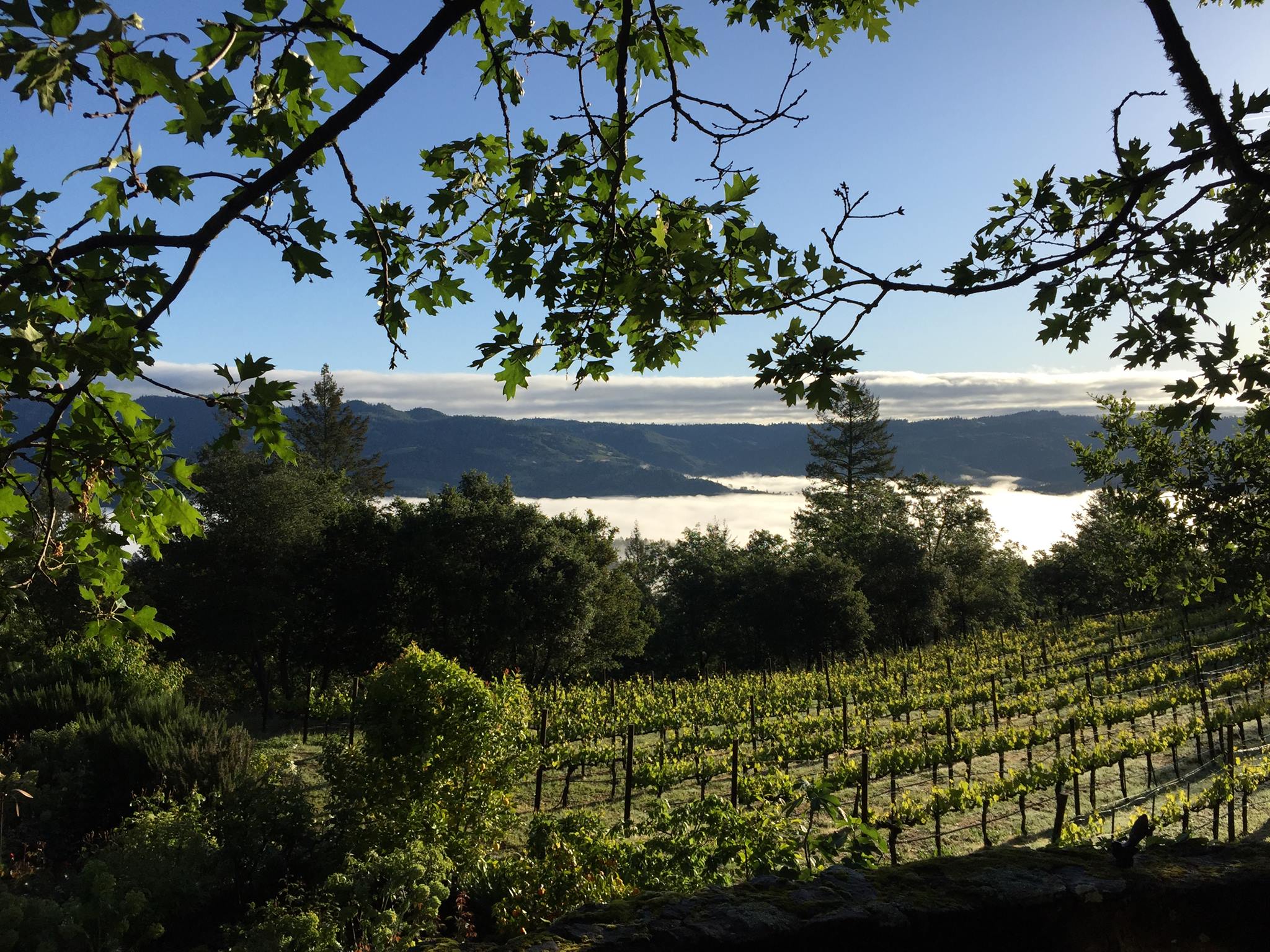 Stony Hill of Napa Valley (photo right) was the first California winery to make a monovarietal Chardonnay. To taste a Stony Hill wine is to to taste a style that, Brown noted, "has not moved since the 1950s." If you want to know what sparked the original love of California Chardonnay, you can experience it in a glass of this Montrachet-like wine.
A 2011 bottling from Hanzell in Sonoma had something to teach about vintage variation and the marriage of site and style. Brown noted that when the talk is of California vintages, the implication is Napa Cabernet Sauvignon. 2011 was a rare lean year for northern Cali Cabs, but "an outstanding" one for Chardonnay, as evidenced in the unctuous ripeness and echoing finish of this wine.
Hanzell farms the oldest continuously producing Chardonnay vineyard in North America, planted in 1953. This makes the wine another time capsule of sorts. Hanzell was also the first producer to intentionally block malolactic fermentation and use temperature-controlled stainless steel tanks -- two major style determinants. Brown also spotlighted Hanzell's distinction as a "brown juice house," meaning its winemakers deliberately expose their juice to oxygen at pressing, to "brown" it like a cut apple, in the belief that anything that could be damaged by oxygen later gets damaged upfront and that these elements precipitate out during fermentation and elevage, allowing the wines to age "forever."
Next up was a 2012 from Mount Eden, high up in the Santa Cruz mountains. This tight, linear wine showcased the effects of gravelly Franciscan shale and the soaring 2,000-foot elevation of the vineyard. The cut and freshness showcased a racier, more acid-driven aspect of high-altitude Chardonnay.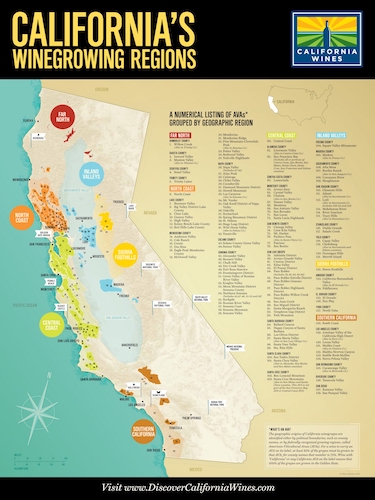 Moving back up to Napa, a 2013 Chardonnay from Kongsgaard was a case study in the powerful influence of Burgundy. Vintner John Konsgaard, who learned his craft directly from top Burgundian winemakers, was the first to bottle unfiltered, barrel-aged Chardonnay in California, during his tenure at Newton Vineyard. He too uses the "brown juice" method and little new oak. He is famous for employing a risky "death and resurrection" approach to making his wines, also learned from Burgundian practitioners. Rather than assiduously preserving the freshness of the juice, he allows it to ferment at a cool crawl, with occasional lees stirring, creating a murky brew: "death." After about two years (an eternity compared with the vinification of commercial Chardonnay), the wine "resurrects" itself, stepping forth with impressive power and longevity.
The tasting then swerved to a bottle from the cool, foggy Russian River Valley: the DuMOL 2013 Estate Chardonnay. Brown explained that DuMOL's winemaker, Andy Smith, is looking for razor-sharp site expressiveness from his terroir. He has turned to higher density planting to encourage competition among roots for nutrients and to protect grapes from sun damage, which affects flavor precursor molecules in Chardonnay. The result is an herbaceous, high-toned, driving expression of Chardonnay that stopped at least one taster in her tracks. This is enlightened Chardonnay in every sense and very much worth exploring as a clear departure from the more dominant, richer style.
The last wine in the panel was one that may best define the moment in Cali Chard, and possibly point the way forward: Sandhi 2014 Bentrock of Santa Barbara. The wine is made by Raj Parr and Sashi Moorman, a sommelier and a winemaker, respectively, who, Brown explained, are at play with two elements: intellectually, modelling their wines on those of Au Bon Climat's Jim Clendenden and Domaine Roulot's Jean-Marc Roulot, two icons themselves in the world of wine. Sandhi is made from bought fruit (illustrating the trend to negociant wines in California, where land prices statewide have become prohibitively steep for young winemakers), vinified in a very particular, "totally reductive" style that suits the gravelly loam soils of a very particular section of the Sta. Rita hills, shouldering the cold Pacific.
With close to 98,000 acres of vineyard planted to Chardonnay in California and the wine remaining far and away the most popular in the U.S., understanding where it's come from and where it's headed is, in some ways, to understand the fate of California wine itself. Younger producers are playing with Chardonnay's Champagne background, creating stunning traditional method wines and edgy, unfiltered pet-nats. Traditionalists continue to hone their craft. And a "third wave," as Bonne puts it, is making way for "wines made with ripe but not overripe fruit, often fermented in barrels but coaxed toward an innate richness and distinction, showing savory aspects without trying to copy Burgundy." California winemakers are redefining Chardonnay in the current idiom of energy and freshness, texture and terroir. In doing so, they may also be linking us more closely to a storied past.
Read more from Valerie Kathawala.
Related articles:
https://grapecollective.com/articles/kistler-duttongoldfield-patz-hall-thirsty-yet-heres-what-they-have-in-common
https://grapecollective.com/articles/kalin-chardonnay-genius-in-a-bottle-with-a-nod-to-pasteur