Earth Day is special day to celebrate our natural environment and all that it has to offer. Earth Day began in 1970, and since then it has grown to be a coordinated effort through the Earth Day Network that now includes more than 193 countries. At Grape Collective, we want to add to the celebrations by showcasing three natural wines from around the world. By natural wine, we mean winemaking without chemicals and minimum technological intervention.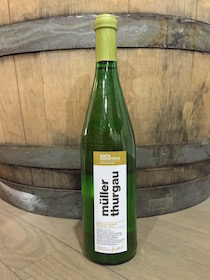 1. Porta Bohemica Muller Thurgau 2013
This wine comes from the Czech Republic. You may not think of the Czech Republic as a wine-producing region, but in recent years it has made itself into one. Recently, the Czech government has offered generous subsidies for planting new vineyards and upgrading outdated equipment. In the process, Aleš Svatoš was hooked.
Aleš Svatoš is a laboratory chemist turned natural winemaker. He founded the Porta Bohemia winery in 2010, after many years of studying how to make natural wine. The 35-year-old vineyards are located in northern Bohemia, which is very close to Germany. The specific appellation is called Velké Žernoseky, where vineyards sit on steep hills that overlook the Elbe River. Muller Thurgau has been cultivated in this area since the mid-13th century. Aleš Svatoš pays tribute to Bohemian winemaking tradition all the while innovating a bright future.
In terms of the winemaking process, grapes are handpicked and destemmed. This wine is considered a natural wine because no pesticides are used, plus ambient yeast (yeast that is naturally occurring) is relied upon. Additionally, the wine spends six months on the fine lees, which makes for an interesting character. After another two months of aging, the wine is bottled without filtration. Because of Aleš Svatoš' non-interventionist approach, bright fruit and raw minerality shine through in the glass in a way that conventional methods could never produce. A refreshing new style of Czech wines are on the horizon. $19.99 at Grape Collective.
2. Vesper Vineyards Tie-Dye Lollipop 2013
If you thought the Czech Republic was an odd growing region, then San Diego County may be just as perplexing. The vineyard is only 23 miles from the Pacific Ocean and it is situated in sandy soils, of course.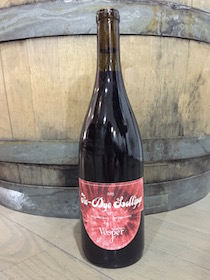 Perhaps the name "Tie-Dye Lollipop" is just as baffling. When deliberating over the name of their new blend (50% Carignan and 50% Grenache), after many prior rejections, someone blurted out, "Tie-Dye Lollipop", and the name stuck. And yes, the flamboyant name fits the wine, but in a way you would not expect. Like the name suggests, it is difficult to categorize this wine – drink it at room temperature or chilled; pair it with food or drink it on its own; appropriate for aperitif or thereafter. Unequivocally, however, this wine is awesome – amazingly balanced, with refreshing fruit that does not fit a stereotype, suitable with any company.
Similar to Porta Bohemica, Vesper Vineyards do not use any pesticides or commercial yeast. Vesper Vineyards take the notion of natural wines a step further by highlighting their relationship with each grower. Grapes that make up Tie-Dye Lollipop are grown by Don Armstrong at McCormick Ranch. After harvest and fermentation, this San Diegan wine is aged 11 months on gross lees (gross vs fine lees refers to the size of the debris). Finally, the wine is blended before bottling. Only 120 cases were produces of the 2013 vintage. Get it while you can. $19.99 at Grape Collective.
3. Vinkara Narince 2014
Our final stop around the natural wine world is Turkey. Believe or not, Turkey is the birthplace of wine. The country is home to hundreds of native grapes that you cannot pronounce, such as Boğazkere, Oküzgözü, Narince, and Kalecik Karası. In terms of taste, one is more intriguing than the next, and top wine critics agree. Political problems have complicated the growth of the Turkish wine industry, but perseverance remains strong as Christopher Barnes discovered in a recent article.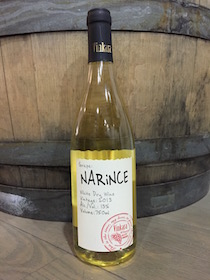 Narince is one of the reasons why Turkish winegrowers persevere. Narince is a grape that is native to the Anatolia region of Turkey. At first glance, Vinakara Narince is a pale yellow color with little appeal. Then, as one smells and tastes, something enchantingly obscure is detected. And yet our instinct is to pigeonhole wine: "It smells like floral Albarino and has the palate of lush Viognier, with the zippy acidity of a Cortese." No, resist this temptation; this is Narince from Turkey, darn it! In fact, this is a pressing issue facing Turkish winegrowers: "What does Turkish wine mean for the average wine consumers?" Not too much right now.
In Vinkara's case, there philosophy is to introduce indigenous grapes of Anatolia to international wine consumers and let the terroir do the advertising. In the specific Tokat appellation, grapes almost grow by themselves. Because of little rainfall and low humidity, there is no risk of insect disease. Furthermore, soils of sand, clay, and limestone with high mineral content nourish healthy vines. The breeze from the Black Sea complements this foolproof location that produces excellent wine.
Grapes are ultimately picked and sorted by hand, gently crushed, and fermented with natural yeast in stainless steel tanks. After fermentation, the wine rests on fine lees for three months and then is intended for immediate consumption upon release. Be aware, Vinkara Narince has an amazing amount of complexity, which will have you asking for more, and more. Mother Nature, you have outdone yourself. $14.99 at Grape Collective.
For more information on these wines, check out the following Grape Collective articles:
Our interview with Vesper Vineyards winemaker Chris Broomell
Christopher Barnes' article San Diego Gets Serious About Wine
Our interview with Vinkara winemakers Ennio Gugliotta and Tina Lino