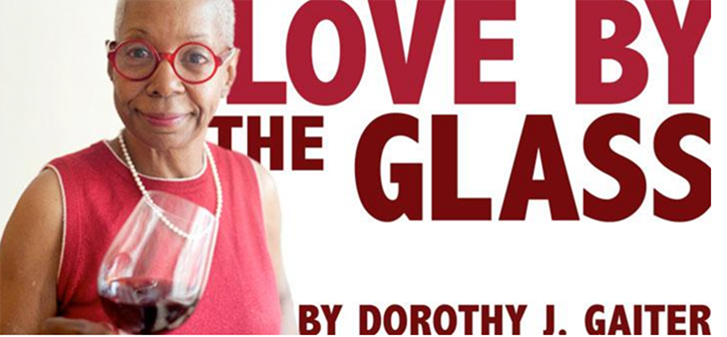 When our daughters were little and grew sad when the roses that John had given me seemed to die so quickly, he told them that one of the reasons they should take great pleasure from the flowers' scent and beauty is that those qualities don't last long. Their impermanence is a central feature of our appreciation of them.
Now, some parents might have regarded that as a difficult notion for tender, young minds to accept. However, long before we became parents, we had come to respect, as our parents had, the awesomeness of a child's open, seeking mind. Our daughters today are extraordinary young women, brilliant, empathetic and generous. If we scarred them somehow with our existential murmurings, they haven't shown any ill effects — yet.
Lately, with Nature hurling destruction at us, I've been reflecting on impermanence, of appreciating whatever you can, when you can, and if you're blessed with time, the wonders it can bring. The latter, regarding time, is especially true whether you're savoring the development of your children -- we've been seeing a lot of ours lately: joy! -- or, in the case of our favorite beverage, savoring aged wines. How's that for a segue?
This year marks the 75th anniversary of the launching of Viña Ardanza, the much-heralded, flagship wine of La Rioja Alta, S.A., one of the storied Rioja producers, situated near the railway station in Haro, Spain.
Five winegrowing families from Rioja and the Basque Country, who were intent on producing well-aged Rioja that could equal in quality the best wines of France, founded La Rioja Alta S.A., in 1890. At the time, the phylloxera louse was devastating vineyards in France, forcing French winemakers to look elsewhere to make wine. Some came to Rioja Alta, bringing winemaking practices (long aging in oak barriques, bottle shapes) and tastes (elegant textures, vanilla, chocolate, cedar and spice notes) that influence winemaking in Rioja today. Mindful of the nature of impermanence, the five families drew up a constitution formalizing the creation of the Sociedad Vinícola de la Rioja Alta and signed it on July 10, 1890.
The document, which set out how they would pool resources, craft their wines and make decisions on growing the company, would guide them and future generations. The company's first president was a woman and its first winemaker a Frenchman. Today, representatives of the fifth generation of all five families are still shareholders in the enterprise and among the social issues it presses today, with its considerable clout, are equal rights for women and the industry's responsibility for the care of immigrants working its vineyards, and caring for the environment.
The company, which prides itself on evolving with new winegrowing technology while being respectful of its traditions, sent me a small vertical of Viña Ardanza: the 2001 Reserva Especial (no longer widely available retail, winery officials said), the 2004 Reserva ($35, wine-searcher.com); and the 2008 Reserva ($33, wine-searcher.com) in celebration of the wine's 75th year. Before I go farther, let me just say these are phenomenally low prices for such thoughtful, satisfying, and well-crafted wines.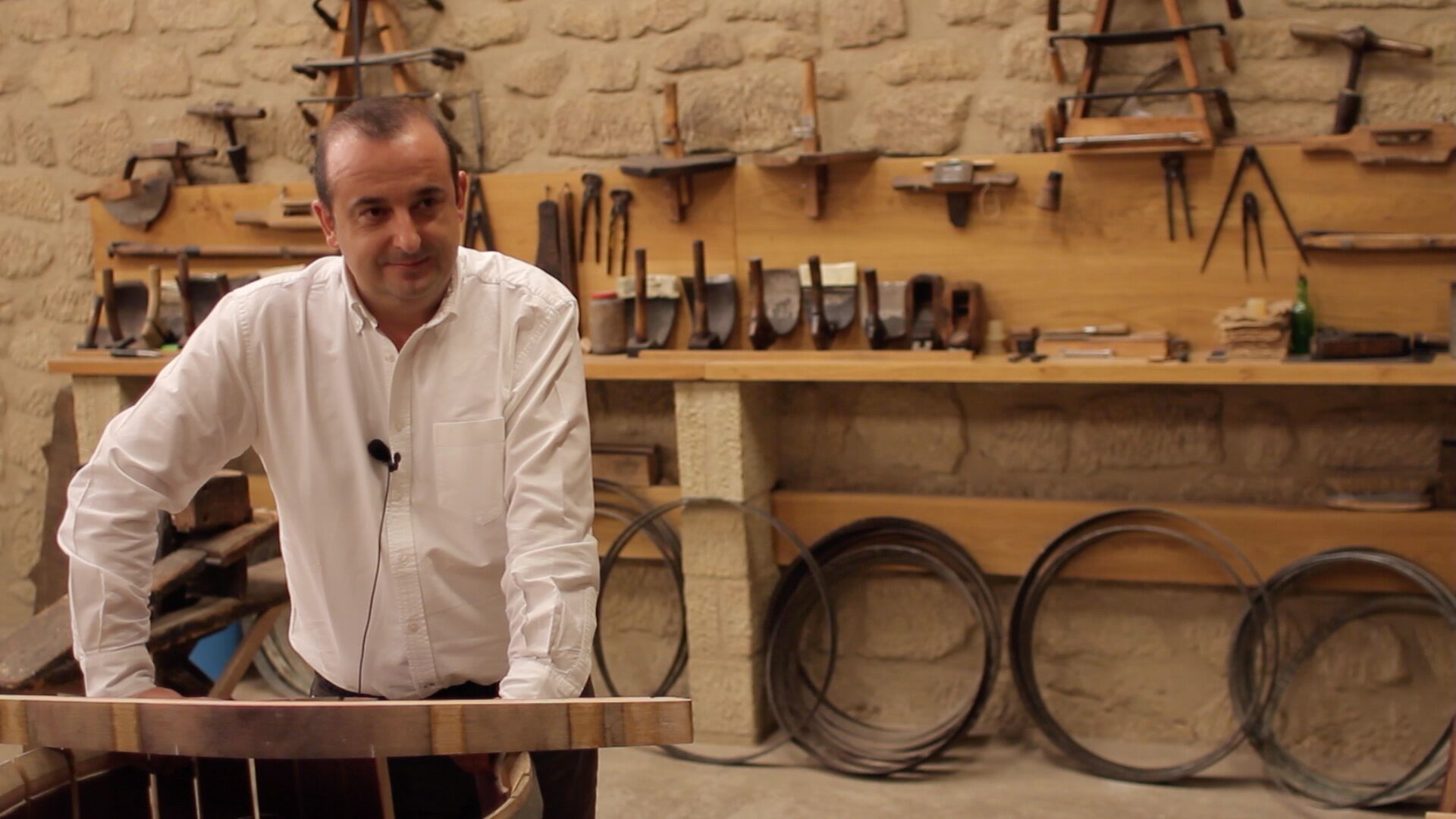 (Photo: Julio Sáenz of La Rioja Alta)
Although the wine had been made earlier, the brand Viña Ardanza, in honor of a founder, Don Alfredo Ardanza, was registered on September 28, 1942. Don Ardanza's winery, Bodega Ardanza, merged with La Rioja Alta, S.A. in 1904. Julio Sáenz joined La Rioja Alta, S.A. in 1996 and since 2005 has been its winemaker and technical director. The 2001 and 2004 that we were sent were made by José Gallego, company officials wrote in response to my email.
Unlike some other reds in the wine group's stable like the coveted Gran Reserva 890 and Gran Reserva 904, which are primarily made from Tempranillo with small amounts of Mazuelo and/or Graciano, Viña Ardanza is 80% Tempranillo and 20% Garnacha, aged separately. (The 890 honors the year the founders established the company, and the 904 nods to the year, 1904, that the two companies merged.) The age and type of oak barrels is central to the quality of Rioja. The company uses American oak from Ohio and Kentucky, shipped to Spain where it dries outside and is made into barrels by the winery's coopers, who oversee their aging. Grapes are sustainably grown and hand-picked.
The 2008 Reserva marks the first time all of the grapes in Viña Ardanza have come from the wine group's own vineyards, as it contains Garnacha from La Pedriza vineyard in Tudelilla in Rioja Baja. La Rioja Alta S.A. purchased and planted La Pedriza when in the 1990s it experienced difficulty getting a consistent supply of quality Garnacha, winery officials said. Before its purchase, the winery used Garnacha grown in vineyards adjoining La Pedriza. The Tempranillo in the 2008 came from 30-year-old vineyards in Fuenmayor and Cenicero.
Rioja, in Northern Spain, has three official sub-regions. Rioja Alta, the westernmost and most famous, is known for wines of elegance, and are often lighter, brighter. Rioja Alavesa, the smallest, is closest to the cooling influence of the Atlantic Ocean, and, generally speaking, produces fuller-bodied wines. Rioja Baja, the largest of the three, boasts a warmer, drier climate. Grapes in Rioja Baja tend to produce darker wines, higher in alcohol and lower in acidity than in the other two, higher-elevation regions that are closer to the shielding Cantabrian Mountains. A lot of Rioja is made from a blend of grapes from all three sub-regions.
By law, a winery may designate a Rioja a Reserva if it is aged a minimum of three years, with at least one year in oak, but La Rioja Alta typically goes beyond that, depending on the winemaker's assessment. Gran Reservas by law must be aged for five years, at least two of those years in oak. The Regulatory Council for the La Rioja Denomination of Origin sets rules for grape growing practices, aging, and other things that have to do with quality.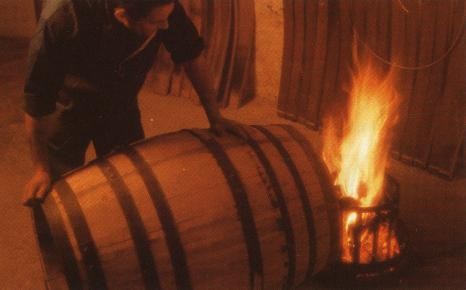 Different levels of Rioja require different bottle and oak aging, with plain Rioja or Joven labeled wines requiring the least of both, one year in oak and sometimes just a few months in the bottle, and Gran Reserva at the top, requiring the most. Riojas in great years can take at least 15 years to hit their stride, becoming heavenly, structured wines of rich earth, cherry-raspberry-like fruit, hints of chocolate, vanilla and spice, taut acidity, and gracious tannins. The oak and fruit in full harmony. They are ready to drink when released but can stay in your cellar for years, if you can keep your hands off them.
La Rioja Alta, S.A. makes Viña Ardanza Reserva only when it is happy with the quality of the harvest, about five or six times a decade. There was no Viña Ardanza Reserva in 2002 or 2003, the winery confirmed for me in an email. "Some grapes from those vintages were sold in bulk and in some cases we used the Tempranillo to improve other wines," they said.
The 1970 vintage brought it international acclaim, establishing Viña Ardanza Reserva "as one of our most iconic wines both in Spain and internationally," winery officials wrote me. When the quality of the vintage is exquisite, Viña Ardanza labels bear the rare term, Reserva Especial. This has happened on only three occasions in modern times, 1964, 1973 and 2001, vintages the winery calls "mythical."
We thought it would be fun and illuminating to open the 2001 Reserva Especial, the 2004 Reserva and the 2008 Reserva at the same time on our deck and then to have some with dinner, sealing the rest to enjoy on another day.
Of the three, the 2001, which was bottled in 2005, was the most spectacular, a Reserva Especial for good reason!
"It smells of oak, like cigars and dried rose petals and earth, rich earth. Like an old Burgundy," we wrote in our notes after the first, few sips. "It smells of vibrant, sweet fruit, a beautiful wine. Tastes fresh yet at the same time old and elegant, majestic. Really fabulous. Everything in balance. Great acidity. Cries out for paella."
The 2004 was one of Wine Spectator's Top 100 wines of 2013. Following the glass of the 2001 it was a step down. "Smells of iron and tastes of ripe tomato acidity. Sort of dumb right now," we wrote in our notes, putting a cork in the bottle, disappointed.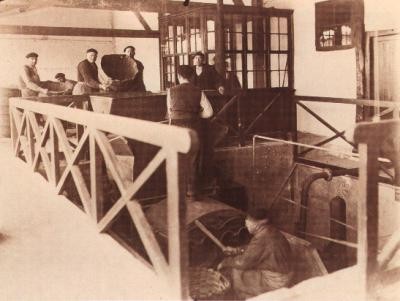 The 2008 was bottled in 2013 and the promotional material that came with the wines said that the 2008 "is at least on par with the best," listing among "the best," the 2004, 2005 and 2007. "Those are exceptional vintages for us; however, not necessarily for the Rioja D.O.," the booklet noted.
I asked what that meant and winery officials responded this way: "We have our own internal classification of harvests that may not be the same as the 'official' one by the Regulatory Board of the DO Rioja."
We liked the 2008 second best. "Smells fresh with sweet earth and rose petals," our notes read. "Good tastes but it lacks intensity. It has a short finish." And with that, we sealed it for the night and finished the 2001, which just got better and better.
But two days later, we opened the 2004 and it was awesome. We generally don't decant wines, even those throwing a lot of sediment – we enjoy tasting them as they slowly change in our glass -- but the little air that this wine got after we poured two medium-size glasses and left it on the counter for two days allowed it to flower. There it was! A concentrated deep wine with rich fruit, blackberries, cloves and a heady, cedar nose and mouth-drying, long finish. It was a swoon-worthy, younger version of the 2001. The next night, we found a similar flowering with the 2008, though it was not quite as impressive as the other two. It was a youngster, in comparison. "A heady wine of elegance and balance. Fresh fruit, judicious oak, earth, finesse," we wrote in our notes. If we had paid more than $100 for each, we would have been happy.
The wines deserved to be enjoyed on different days. We screwed up. We had the luxury of time to savor them individually, to let each stretch and open, but let our curiosity get the best of us. Sometimes the wine geek in us should just shut the "F" up!
For more on Rioja:
Read Dorothy Gaiter's interview with Victor Urrutia, CEO of Rioja winery CVNE:
And Kristen Bieler explores the traditional/modernist divide in the region
Dorothy J. Gaiter conceived and wrote The Wall Street Journal's wine column, "Tastings," from 1998 to 2010 with her husband, John Brecher. She has been tasting and studying wine since 1973. She has had a distinguished career in journalism as a reporter, editor, columnist and editorial writer at The Miami Herald and The New York Times as well as at The Journal. Dottie and John are well-known from their many television appearances, especially on Martha Stewart's show, and as the creators of the annual "Open That Bottle Night" celebration of wine and friendship. The first bottle they shared was André Cold Duck.
Read more of Dorothy J. Gaiter on Grape Collective.