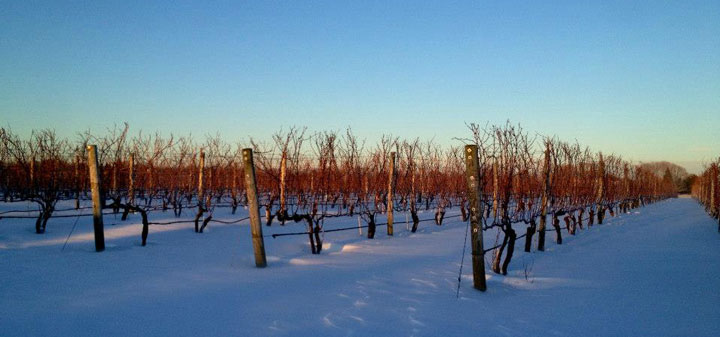 I have to chuckle when people refer to Long Island's wine country as the "Napa of the East." Aside from their expensive real estate and being planted with some of the same grapes, they are about as different as any two wine regions can be.
Napa Valley's sloping hills are warmed by 260 days of bright, hot sunshine each year. In contrast, Long Island's flat-as-a-pancake East End, where its wineries are clustered, is not a forgiving place. Surrounded by rivers, bays and the Atlantic Ocean, winemakers here can count on humidity, mildew, flood-inducing rains, frost, hurricanes and a short growing season—meaning that just as grapes start to achieve ripeness, they are in danger of freezing as the cold weather returns.
Here's what Long Island vintners have going for them: Sandy soils that allow the rain to drain off so roots don't stay soggy; more sun than you would think (more than anywhere else in New York State, as it turns out); the ability to produce high-acid, lower-alcohol wines that truly reflect their terroir—the style of wine that more and more wine drinkers are starting to seek out.
Extreme grape ripeness masks the expression of place in a wine (how many Cabernets from Chile, California and Australia are interchangeable?). Since over-ripeness is not something Long Island vintners have to worry about, their white wines are mineral-rich and lean, and their reds are graphite-laced and firm. After you've tasted enough of them, you really can pick them out in a lineup.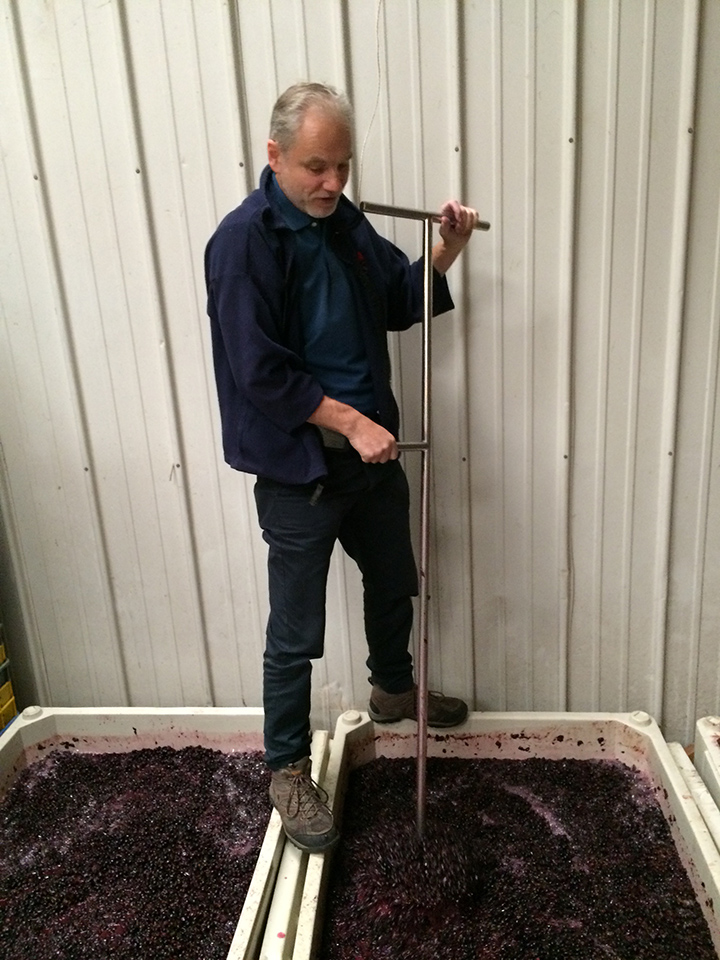 (winemaker Roman Roth of Wölffer Estate)
When I started making annual trips out to the island's North and South forks, there was a lot of bad wine—the words "underripe" and "vegetal" come to mind. (Even worse, it was expensive bad wine, the result of vineyards having to compete with horse properties and Hamptons mansions for land). It's still a relatively young region—winemaking has only been happening here for around four decades, starting with the Hargraves who planted their first vines in 1973.
Over the years money and talent has poured in, and a lot of lessons have been learned along the way, namely which grapes to plant and how and where to plant them. (Some early wineries planted heat-loving Zinfandel, which was doomed from the start.) My favorites are the white wines, which naturally fare better in cooler climates. But Long Island produces some beautifully made red varietals, too, primarily Cabernet Franc and Merlot, a grape which Long Island vintners never abandoned even when most Americans were hating on the variety. Vintners are still experimenting and learning—there are over 20 varieties planted on the island.
Today the East End is home to about 40 wineries. There is still a lot of not-great wine being made, but the scale is tipping towards quality. There are enough really delicious wines, I'd wager, to place Long Island in the ranks of world-class wine regions.
New York-based Kristen Bieler has been writing about wine, spirits and food for more than 15 years. A senior editor at Beverage Media, she's also edited the Food & Wine Magazine Wine Guide for the past seven years.
Check out Joshua Aranda's Grape Collective article on working harvest at Wölffer Estate.
Grape Collective Winery Recommendations
Shinn Estate
David Page and Barbara Shinn farm their vines biodynamically (think organic, and then some), and use wind and solar power on their estate. Their attention to detail results in wines that are among the Island's very best. Their First Fruit Sauvignon Blanc (the first grapes harvested each fall) is vibrant and zesty, filled out with ripe melon and grapefruit flavors.
Lenz Winery
Lenz has built a reputation for their sparklers. The Lenz cuvée is made from 100% Pinot Noir and boasts aromas of ripe cherries and fresh-squeezed lemon juice. Crafted in the same manner as Champagne, it's refreshing and bright with some nice complexity.
Bedell Cellars
This 30-year old winery was purchased in 2000 by New Line Cinema's Michael Lynne (producer of Lord of the Rings trilogy). Merlot is their declared specialty, but I prefer the Cabernet Franc, a silky-textured red with tart cherry flavors, minerals and ample spice.
Channing Daughters
All of Channing Daughters' wines are standouts. Look out for their Petit Verdot, Sauvignon Blanc and Tocai (if you can find them—they tend to sell out). Made with grapes from the North and South Forks, their basic Chardonnay is minerally, citrusy and mouthwatering with a beautiful creamy texture and crisp finish.
Wölffer Estate
Wölffer's rosé is the unofficial drink of summer in the Hamptons. I'm a bigger fan of their Chardonnays. This one is lemony, medium-bodied and vibrant.
Grapes of Roth
Wölffer Estate winemaker Roman Roth launched his own label with the 2001 vintage. His small production wines are always winners; this is big-boned yet elegant with lush, ripe fruit and some nice tannic structure.
Pellegrini Vineyards
This design-driven estate is one of Long Island's most beautiful wineries. Their Chardonnay is a reliable go-to white, full of citrus, ripe apple and a hint of balanced oak.
Onabay
One of the North Fork's newer estates, Onabay is easily the most exciting. They are Chardonnay specialists, but their reds shine as well: This Merlot-led blend is decidedly French-like in its firm structure and medium-bodied elegance; herbs, blackberries and hints of anise are well balanced on the palate.